The Hershey Company is moving ad dollars away from linear TV to OTT
June 26, 2019 • 4 min read
•
•
The Hershey Company is planning to invest more in OTT and e-sports this year and next as it continues to move away from traditional linear TV, which dominates its current media budget.
Those two spaces, while they are still developing, are attractive because they offer audiences that Hershey has trouble reaching on linear television. Hershey can also use broader industry trends, such as cord-cutting rates, to pace its transition toward these emerging investment areas. Currently, it looking at how quickly consumers are cutting the cord and, depending on that rate, that will drive how much of its 2020 budget moves there.
"There is no doubt that the consumer is going to OTT and moving to gaming and e-sports," said Charlie Chappell, head of media at The Hershey Company. "We're going to move at the rate the consumer moves. If they move faster we'll move faster. If not, we won't."
In 2018, 94% of the $453 million Hershey spent on media went to TV; in 2017, it spent $565 million, and 93% went to TV, according to Kantar Media. That trend is continuing; 95% of the $109 million Hershey spent in the first quarter of 2019 went to TV, also per Kantar.
While the company has an in-house team, C-Sweet, which handles creative, media and design insights, it also works with media agency UM. Programmatic planning and execution are run by Dentsu's Accordant; for demand-side platforms, the company uses The Trade Desk and Google's DV360. As previously reported by Digiday, the company has taken control of its programmatic contracts, which makes it easier to move money out of areas that aren't working faster.
Chappell declined to share how much more The Hershey Company is spending in either area or where OTT and e-sports rank within the company's media spending hierarchy or how much it has moved away from linear television, citing competitive advantage.
With regard to OTT, the company has spent the last five years spending money on what it calls "full episode players," like Hulu or traditional network streamers. Today, it is looking at other offerings in the landscape, including streaming devices such as Fire TV or Roku, or aggregators Sling or YouTube TV. The company is spending everywhere through its programmatic platform to figure out which one will work best for its business. At the same time, it is moving dollars away from linear TV, where Chappell said it spent the least it has ever spent this year.
"The OTT space is fairly complicated because it's still kind of emerging," said Chappell. "We're investigating all the different ways in. When I say investigating — we're spending meaningful money to be able to understand how it works and what impact it has on our business to figure out which one's going to work the best for us going forward."
As the company increases its spend on OTT it has zeroed in on the frequency of its ads, as it doesn't want to serve the same consumer repeatedly. It uses frequency capping and examines where its media runs to figure out exactly how many times its ad was served to a particular ID, either through the partner it used to run the ad or through its programmatic ad-tech stack. That the company has a programmatic team in-house as well as agency partners has made this possible.
The move to OTT makes sense to Christophe Jammet, director of social media and mobile at brand agency DDG. "The shift to the OTT space and away from live TV has been a macro move years in the making," wrote Jammet in an email. "Younger audiences have generally watched less and less linear, live TV over time (live events and traditional sports can be exceptions). I expect this trend to continue."
As for e-sports, the company ran a media exercise to figure out how to reach males under 25 who they were unable to reach on other media channels. That led The Hershey Company to e-sports. First, it did a media buy on Twitch in 2017. Last fall, it had a presence at Twitchcon. This year, it is growing its overall e-sports budget, though it is smaller than OTT, as there is broader reach in OTT.
"CPG brands have been some of the first brands to jump on the opportunity that the e-sports and larger gaming verticals afford them," wrote Jammet. "Consumer brands that have a good cultural alignment to the participants and audiences have a good chance of connecting with said audiences."
https://digiday.com/?p=338807
October 4, 2023 • 7 min read
•
•
There are still those who believe that AR has a place in the marketing funnel, however big or small right now.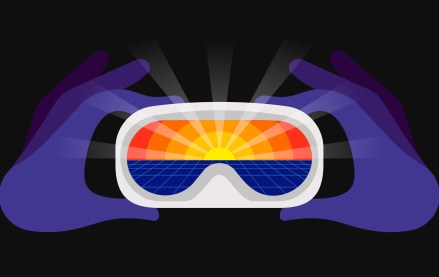 October 4, 2023 • 3 min read
•
•
With Pokémon Go revenues falling year-over-year, Niantic, its developer, is looking beyond its popular augmented reality game to generate profits.
October 3, 2023 • 2 min read
•
•
In episode four of the "Is This The Metaverse?" narrative podcast, Glossy international fashion reporter Zofia Zwiegliska spotlights the brand opportunity when it comes to fashion in the metaverse.