The fate of Black Twitter remains unclear after Elon Musk's platform takeover
April 17, 2023 • 7 min read
•
•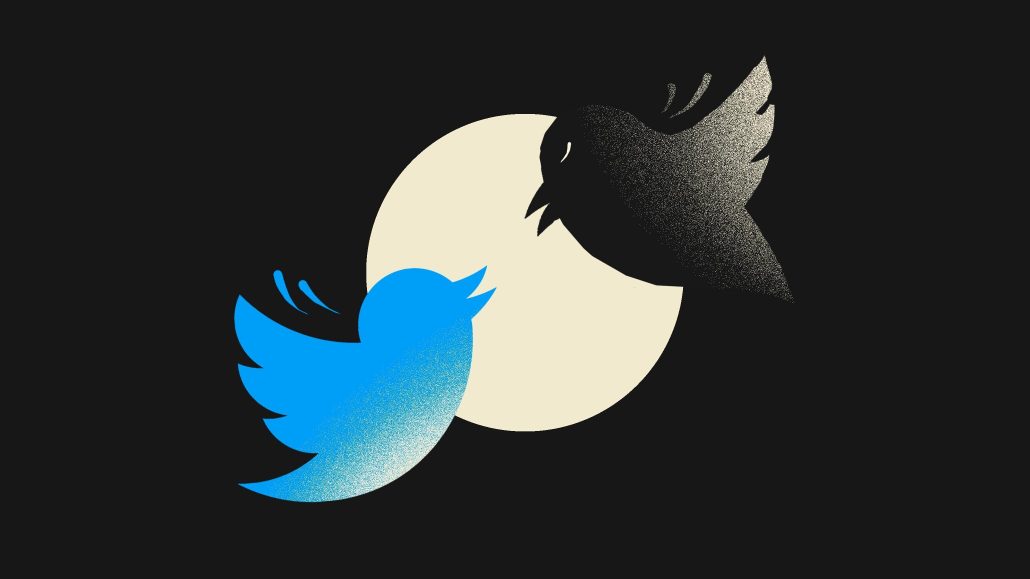 Ivy Liu
Six months after Elon Musk bought Twitter, the social media platform has seen tremendous changes, from overhauling the app's content policies to reinstating banned and problematic accounts.
And as the platform changes, and users potentially view it differently, it remains to be seen what will become of Black Twitter, an online place where predominantly Black and brown voices draw attention to issues that concern historically marginalized communities and to share communal experiences.
"From the agencies that I've worked with, both multicultural and total market, Black Twitter was always seen as that barometer of what is happening in culture," said Denitria N. Lewis, group director of social marketing and strategy at Dentsu Creative. "What marketers lose from that is access to real and authentic exploration of community and culture."
Black Twitter has become the blueprint for multicultural marketing and advertising.
For marketers and advertisers, Black Twitter is a cultural marketing powerhouse, producing viral phrases like "Bye, Felicia," "hot girl summer," "on fleek," and even turning the Popeyes chicken sandwich into a viral sensation. Historical moments, too, have come from the platform, like #BlackLivesMatter, #SayHerName and #OscarsSoWhite. And often, it has been a go-to tool for advertisers to understand what's cool to boost brand awareness and participate in cultural moments.
It has had poignant moments in history, too.
At the height of the Black Lives Matter movement and George Floyd murder protests when many were ordered to stay at home, it continued to be a place of conversation and community. At the time, tweets regarding the movement took off with more than 390 million tweets. At one point, there were more than 200 tweets per second about it. In response, Twitter launched a multi-city out-of-home campaign to support those voices as well as guidance as to how marketers and advertisers could listen and learn from Black voices on the platform.
"Black Twitter has become the blueprint for multicultural marketing and advertising," said Denise Branch, an independent anti-racism educator and DEI consultant. "Agencies lacking Black marketing and advertising professionals have for so long taken credit for Black twitter without crediting Black twitter."
And, sometimes, marketers realized that too late. Some of their strategies landed as co-opting, coming off as tone-deaf and lacking understanding of Black culture, executives said.
Case in point: Back in 2017, beauty brands Sephora and Taste Beauty released a lip gloss called "Bye Felicia." The product sparked some backlash on Twitter as users questioned the relationship between a beauty product and "Bye, Felicia," a phrase that stems from the movie "Friday" where main character Ice Cube dismisses a woman named Felicia after she asked to borrow a car and a marijuana cigarette. (When asked, a representative for Sephora said the product and brand are not sold at Sephora US.)
But now marketers question what the fate of the captured non-white audience on Twitter will look like as changes to Twitter and Musk's own Twitter tirades have left both advertisers and users — especially users of color — feeling uneasy.
"[Marginalized voices on Twitter have] been ruthlessly de-prioritized and deprioritized in a way that feels malicious," a former Twitter employee, speaking on the condition of anonymity, told Digiday. "I hope that we can learn from the lesson of what we lost."
Even civil rights leaders, from organizations like Media Matters, Free Press, Accountable Tech and Color of Change, called on advertisers last fall to stop spending on the platform in response to increased hate and offensive speech and other changes since Musk's takeover, per reports. (By December, ad spend fell on Twitter by over 70%, per Reuters — Musk blamed activist group pressure on advertisers.)
Should Black Twitter and other marginalized communities fly the coop, marketers and advertisers may lose the real-time, finger on the pulse, social listening capabilities that provided fodder for campaigns and brand slogans.
Because of this alienation and deprioritization, Black Twitter doesn't have the star power or virality that it once did. And Twitter is slowly losing its grip as the go-to platform to reach multicultural audiences, three agency execs told Digiday.
Black Twitter's buying power
Multicultural communities have long since been a line item in marketing strategies as advertisers work to reach those communities. It makes sense as Black buying power in the U.S. is estimated to grow to $1.98 trillion by 2025, according to Nielsen. On social media, Black people aged 18-34 are 2.3 times as likely to use social media to talk about brands, per Nielsen.
"Black Twitter was bigging up [or praising and recommending] brands before was a thing, before even brands were paying attention, if you will, so it was booming," said Janis Middleton, executive director of inclusion strategy, who also leads agency cultural efforts at 22squared and Trade School ad agency. "Twitter acted as the catalyst that also bled into other ways that we were handling our multicultural marketing, knowing that inclusive language is a thing."
Before Musk's tenure started, the so-called bird app was poised to officially launch a new creator program, Voices X, which connects diverse and influential voices on Twitter, like those of Black Twitter, with paid opportunities to collaborate and co-create with brands.
The program was under the purview of God-is Rivera, then Twitter's global director of culture and community, who told Digiday at the time that she saw her role as building "trust with historically marginalized groups that utilize Twitter."
Rivera is now at Disney, per her LinkedIn. Others execs who who were brought onto the team have also seemingly left, including Olubunkola "Bukky" Ojeifo, whose LinkedIn states her tenure ended in January, and Ariel Adkins, now managing director for Art for Change.
It's unknown if there were certain business goals tied to the program. And since Musk took Twitter private, exact Twitter financials are no longer available. It's also unclear if the team under Rievera has been completely dismantled.
In response to Digiday's request for comment, Twitter sent a poop emoji in response.
What Musk has done
After Musk's takeover, which has been associated with an uptick in hate speech, several high-profile Black Twitter users announced they were leaving the platform, including screenwriter, producer, and showrunner Shonda Rhimes, R&B star Toni Braxton and Whoopi Goldberg.
Earlier this month, Musk was supposed to strip legacy verified accounts of their blue checkmark badges, further pushing Twitter Blue subscriptions. Many balked at the idea of paying $8 to keep their verified checkmarks, including athlete superstar LeBron James, and rapper turned actor Ice-T.
"We've seen this shift to TikTok, we've seen a shift to Instagram. Now, that's where the multicultural marketing trends are going to be found," Middleton said. "[Twitter has] kind of fallen off a few plans, like media and social plans." (Find out where Twitter's ad dollars are going here.)
TikTok has become social media's golden child, going from an experimental channel to a must have media buy for marketing strategies, creating virality for brands in a way that once was similar to Twitter. However, the platform has not been without its own diversity struggles. Post 2020 and the murder of George Floyd, society reckoned with social justice and platforms rolled out Black creators programs — a step forward, but not enough as far as Black creatives were concerned.
The biggest example was seen with the Renegade, a viral dance created by a then 14-year-old Black girl named Jalaiah Harmon in Atlanta, whose credit was delayed as brands and white creators co-opted it.
That's not to say that Black Twitter has seen its final days (even if some hosted a digital homegoing celebration for the social media platform). The opportunity to tap into culture is still there. For example, in February, Beyoncé announced her Renaissance World Tour 2023, sending Twitter, and thus, Black Twitter, into a frenzy. Ally Financial took part in that cultural moment after a user tweeted about saving up for tickets via the financial institution.
But Twitter's product changes, increased hate speech and reinstated banned accounts may make those cultural moments harder to come by if users continue to leave the app, pushing them and advertisers to alternatives like TikTok, agency executives said.
"There are still opportunities for folks to utilize these other digital platforms to help capture moments, capture trends," said Laura Mignott, global chief experiential officer at VMLY&R Commerce. "That's where the opportunity for evolution and different voices are really going to be impactful going forward."
Still, to the former Twitter employee, the deprioritization of marginalized voices on Twitter speaks to a greater industry trend, in which dedication to diversity, equity and inclusion has stalled, replaced by flash in the pan creator programs and partnerships, they said.
"I want people to think about what the next era of this could look like. I'm holding myself accountable to that as well," they said. "The commitment should still be there."
— Julian Cannon contributed reporting.
https://digiday.com/?p=498837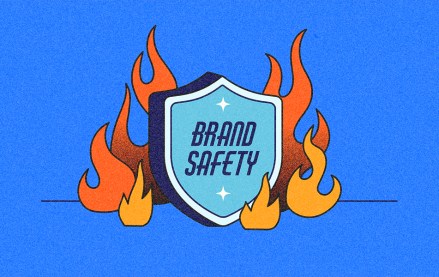 November 28, 2023 • 6 min read
"Major brands' search ads can appear on piracy, pornographic and sanctioned websites," research claims.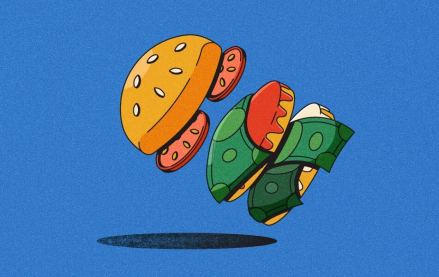 November 28, 2023 • 6 min read
As more influencers look to get into food content creation, brand opportunities are following.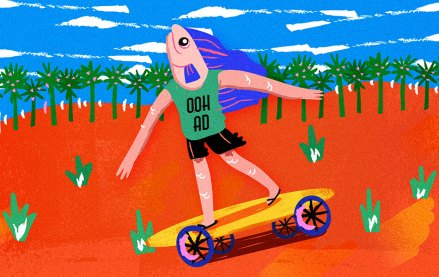 November 28, 2023 • 7 min read
As major marketers like Maybelline experiment with faux OOH, more marketers are open to the idea.