From the seemingly obvious (inflammation, pain relief, sleep) to those a little weirder (lash thickness and gut health), CBD has become another cure-all for every possible ailment one could face. Lip glosses have CBD in them, so do shampoos, gummies and sexual lubricant. Customers can supposedly ease anxiety, get rid of joint pain, boast glowier skin and, obviously, have better sex in one fell swoop — however, it is unclear if that can all happen at the same time.
While the seeds of CBD seem to have been planted in beauty, wellness and CPG as early as 2016, soon after the Farm Bill was passed in December 2018, the beast could no longer be contained.
Now that the production of hemp was legal, national retailers far and wide began stocking CBD skin care, ingestibles, pet care and patches at a breakneck pace. Take for instance Sagely Naturals, which saw its retail door count jump to 5,000-plus locations over the last nine months, thanks to key partnerships with CVS and Ulta.
Of course, part of the hockey-stick trajectory of CBD is directly related to access. (The Brightfield Group estimated that the U.S. CBD market will hit $22 billion by 2020.) But it also ties back to consumers and brands' increased preoccupation with health and wellness. It arrived on the greater consumer scene at the perfect time.
"More and more people are focused on taking care of themselves. This idea of self-care has resonated so strongly with the millennial generation because they are realizing that you can proactively try to be well and not just think about wellness when you are sick," says Kerrigan Behrens, co-founder and CMO of Sagely Naturals. "People are interested in natural alternatives to the products they are accustomed to taking without thinking twice."
Anthony Saniger, founder of CBD retailer Standard Dose, agrees. "A stigma around cannabis exists, but the rise of CBD and the benefits to issues like sleeplessness, anxiety and inflammation has caused people to rethink the stigma. Society understands the power of plants and that they have been used medicinally for thousands of years; this can sometimes be better than turning to the pharma machine."
Though first and foremost Standard Dose is a CBD retailer, Saniger stocks Saint Jane's CBD beauty serum with Golde's turmeric powder and Corpus Naturals' clean deodorant. The point? To underscore CBD's wellness positioning and not its Nancy Reagan-era D.A.R.E. or prohibition past.
Further cementing CBD's cure-all qualities is how its growth runs parallel to the rise in sober culture. Sanger himself is moving toward a sober lifestyle. "I don't like the feeling of being drunk anymore," he says. "Alcohol, like THC, is psychoactive, which is a feeling some consumers don't want. CBD has solved this gap."
"People are learning how alcohol and other substances when used in excess have a detrimental impact on one's body. Cannabis and hemp-derived CBD could be an alternative for some people, so why wouldn't they try it?" says Cannuka founder Michael Bumgarner.
Though CBD use and drinking fewer alcoholic beverages may not be directly correlated, both trends' roots in healthier living is something that Green Growth Brands' CMO, Jann Parish, has also noticed. "CBD does treat anxiety and is perceived and proven to be anxiety-lowering; alcohol had previously played that role socially when someone wanted to take the edge off," she says. "You used to have a glass of wine, but now you can have a tincture or put on a patch on, and you don't have to wake up with a headache or a hangover."
This is particularly appealing to Green Growth Brands' target demographic of women in the middle of the country, many of whom who are juggling both work and parental commitments. The company's portfolio includes a variety of brands including Seventh Sense Botanical Therapy, Green Lily and Camp; they are also creating a private-label line called Mood for American Eagle Outfitters.
"Because of the flow of information and how people can get an education online and on social media, these women are not reliant on only television news or government-sponsored information like they were 30 years ago," says Parish. "That was what moms were looking to before, and that is not the case today." Standard Dose's top markets echo something similar. While New York is its highest-performing state, its other significant states (via its e-commerce site) are North Carolina, Texas and Illinois.
Increased information is obviously a good thing in neutralizing the social fear of CBD and possibly later THC and other cannabidiols, but as government regulations ease up, there are still hurdles. Facebook, Instagram and Google's lack of drug-related promotions are a problem, but perhaps an even bigger one is the disparity in pricing and amounts of CBD in products.
At Sephora.com, customers can buy purchase a $125 Saint Jane product (the brand's hero serum is made with 500 mg of full-spectrum CBD and 20 other botanicals), while Cannuka's face cream that sells at Ulta retails for $58. Cannuka's product is made with 100 mg of CBD isolate as well as manuka honey, witch hazel and hyaluronic acid.
It might be easy to assume that CBD is akin to ibuprofen and a consumer would not find such a price differential between Advil and Motrin, but Parish says the customer appetite is also changing that.
"Full-spectrum CBD and CBD isolate is four times cheaper than it was in fall 2018, and as more shoppers want CBD products and brands can provide options, the price will continue to come down," she says. Proof of that is Green Growth Brands' Seventh Sense line, which just opened its 100th store and has ambitious retail and product plans for 2020.
Still, not all CBD is created equal as Saint Jane founder Casey Georgeson emphasizes. "Consumers have to understand what the right dosage is for them based on what their needs are and what other ingredients CBD is coupled with," she says. "They have to read the ingredient label like any other product, and that is the only way for CBD to be less scary and just as mainstream as it should be."
https://digiday.com/?p=347222
December 8, 2023 • 3 min read
For Atlas Creative, expanding into Roblox is not solely a play to scale up. The company believes there are concrete benefits that will come with having a hand in multiple metaverse platforms.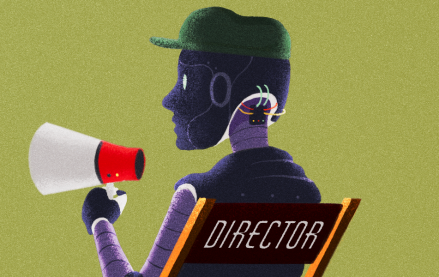 December 8, 2023 • 5 min read
Since ChatGPT became a breakout hit, the names of numerous AI companies and products have entered the cultural vernacular.
December 8, 2023 • 4 min read
Even as linear TV ad spend declines, 23andMe is reinvesting in the channel to boost brand awareness.