Ad agencies have always expected their staffers to work long hours. It might not be a written requirement, but for decades it's been understood that if you want to make it in advertising — particularly as a creative — then you'd better be prepared to dedicate a decent portion of your life to your craft. TV shows such as "Mad Men" even romanticize the lifestyle, regularly depicting ad execs working late into the night with nothing but a bottle of scotch, a cigarette and a desk lamp for company.
But there's little evidence that longer hours actually result in superior work. Study after study shows that rest is absolutely paramount to kindling creativity. The inconvenient truth is, this grueling work schedule is a choice, and a bad one at that. In short, ad industry execs work long hours because that's what industry execs do, not necessarily because it's the best way to operate. It's a culture that some suggest is ultimately detrimental to both agencies and their clients in the long run, as staffers get burned out and the quality of their work begins to suffer.
"It's an outdated way of working," said former big agency creative and founder of the Maternal Instinct agency, Kat Gordon. "I believe it's not only unnecessary but that it's also an unsuccessful strategy. People reach a saturation point, and if you keep them in an office environment for too long, then you see diminishing returns from them in terms of output anyway. It's built on this culture of paranoia and the fact that creative talent can be replaced at any time."
Former JWT chief creative innovation officer James Cooper expressed similar views. There's a mindset in place in which staffers work late nights and weekends despite the fact there's often no real reason to, he said. That trend is getting worse as agencies are placed under increasing financial pressure by their clients.
"There's no question that many of the bigger agencies work long hours because they think that's the right thing to do. It's a lot easier to say, 'we are going to work the weekend' than actually make the wholesale change that most agencies need to do," he explained. "Most agencies are also on their knees revenue-wise, so they will literally say anything to win a pitch or keep a client. Most senior agency folk — especially the more entrenched — are desperate to keep their jobs so they work the hours as a sign that they are committed even when that work is totally fruitless."
The last point is an important one. Too often at agencies, it's those staffers who work the longest hours that are deemed the most committed to the cause. The culture is one of bragging rights, in which she who logs the most time in the office is often deemed most important to the organization, despite the fact she might simply be inefficient. The system often rewards quantity over quality. And it trickles down.  Account people are often expected to stay around late with creatives — out of solidarity.
That's not to say there aren't sometimes advantages to being around colleagues for extended periods of time, of course, particularly within creative departments. Those working on that side of the business often form deep relationships and friendships within teams, and that also has an upside, agency execs suggest. They might take long lunches, play foosball and indulge in 30-minute conversations about the latest Internet meme, but that interaction can ultimately benefit the quality of their work. It helps foster a spirit of collaboration among staffers, even if it also means they're leaving at 9 p.m. every night.
And let's not forget business models. Agencies are client-service organizations, which is a fancy way of saying, they get paid based on the number of hours worked. This creates an incentive to bill as many hours as possible. It's not like management is going to come down on a team for billing 10 hours to do something that should only take two. And don't feel too bad for clients. They're notorious for making unrealistic demands at the last minute of their agencies.
According to Lauren Crampsie, worldwide CMO at Ogilvy & Mather, there's a happy medium that can be reached. It wasn't until she became a mother that she realized how inefficient agency staffers can sometimes be with their time. Obviously, there are instances in which deadlines call for late nights, but there's no reason you can't be more diligent and leave at a reasonable hour, she suggested. That varies depending on your function within the agency, of course. Crampsie is focused on new business as opposed to the creative side of the business, for example.
But as agencies do find themselves and their margins under increasing pressure from clients, the culture appears unlikely to change any time soon. The ad world is competitive, and until it finds a way to more successfully judge output based on factors other than time, agency hours will remain as long as they always have been.
Despite that fact, the blog post penned by former Saatchi & Saatchi and BBDO art director Linds Redding shortly before he died of cancer last November remains a sobering reminder that perhaps it's a culture that needs addressing sooner rather than later:
It turns out I didn't actually like my old life nearly as much as I thought I did. I know this now because I occasionally catch up with my old colleagues and work-mates. They fall over each other to enthusiastically show me the latest project they're working on. Ask my opinion. Proudly show off their technical prowess (which is not inconsiderable.) I find myself glazing over but politely listen as they brag about who's had the least sleep and the most takeaway food. 'I haven't seen my wife since January, I can't feel my legs any more and I think I have scurvy but another three weeks and we'll be done. It's got to be done by then. The client's going on holiday. What do I think?' What do I think? I think you're all fucking mad. Deranged. So disengaged from reality it's not even funny. It's a fucking TV commercial. Nobody gives a shit.
But as Cooper recognizes, the hours issue is ultimately just a symptom of a bigger one: the agency compensation model. As long as they continue to bill on an hourly rate and see their product commoditized further, the hours culture is going nowhere. Agencies need to find a way to more effectively charge based on their performance and the business outcomes they create for their clients, then things might start to change. If they get paid for only for the value they actually create, it stands to reason their staff will, too.
Image via Shutterstock
https://digiday.com/?p=31858
September 25, 2023 • 5 min read
As esports winter sets in, the companies that are best insulated from the cold are the ones that designed their balance sheets for a years-long march to profitability — not the massive and rapid returns promised by some esports companies during the industry's initial wave of growth.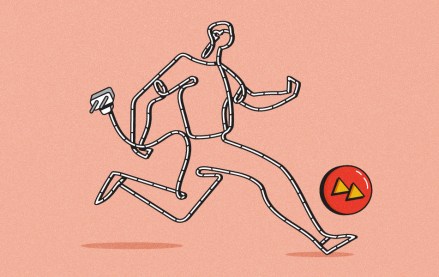 September 22, 2023 • 4 min read
Women's sports are having a moment. Brands, media companies and agencies are looking to get in on the action.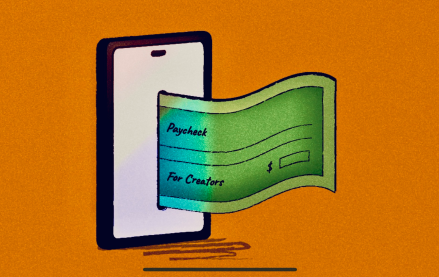 September 22, 2023 • 6 min read
The Hollywood strikes were supposed to be a game changer for many of them, but the situation hasn't quite lived up to the hype.