'The business is at a level of scale now': The Brandtech Group CEO David Jones on building a business for the 'post-advertising' world
January 20, 2022 • 7 min read
•
•
Ivy Liu
News that You & Mr Jones is now The Brandtech Group will come as no surprise to anyone who has followed the holding group since its 2015 launch. For starters, founder David Jones has always described his business this way, going so far as to trademark the "brandtech" term. A name change was always on the cards. It's the timing of it that's interesting. Not only is the holding group past the hype cycle peak these businesses usually encounter, it's skipped right over the trough of disillusionment that tends to follow and is straight into growth mode.
Last year, for example, it pocketed $500 million in revenue and could make even more in 2022 if it's punchy start to the year is anything to go by. Organic revenue growth for the first three quarters of 2021 was 50% more than it was the previous year. And the business seems well placed to keep up the momentum. Aside from the media division it launched last year — complete with a $300 million war chest for investments — it also recruited Will Luttrell, the founder of Integral Ad Science and Amino as it's chief technology officer.
The growth combined with subsequent investments has left the holding group carefully positioned at a time of immense change for the industry. Whether its Web3 or CTV, in-housing or e-commerce, advances from the group are all in service of a wider model — one that's diametrically opposed to the legacy holding groups Jones was once part of. Understandably, Jones wants to double down on that advantage. One way to do this would be for The Brandtech Group to become a publicly traded company as Sky reported last summer. Jones, however, is keeping all his options open.
"To be honest, we have a lot of options, this is one of the great things about how well the business is doing," he told Digiday. "We could remain private, we could make a major game-changing acquisition, we could do another round and raise our Series C or we could IPO. All of those things are potential options for us moving forward."
Digiday caught up with Jones to hear what this all means for The Brandtech Group in 2022, how that's influenced by the current concerns of advertisers, why the name swap is happening now, and more.
This interview has been lightly edited and condensed for clarity.
Why make the name change now?
We're now a big, significant company that's the largest global partner for many of the biggest companies in the world. We have more than 5,000 people around the world, there are 18 senior partners, and over half a billion in revenue. The business is at a level of scale now that made the timing right to change the name. More importantly, it's a move that acknowledges the scale of disruption that's happened over the last two years but also looks to the future in so far as this post-advertising world we're heading toward. We've already changed four or five names of companies across the group to reflect the brandtech focus, whether its Brandtech Media or Brandtech Commerce, so it's not hard to imagine the other companies we own undergoing the same thing later down the line. It puts down a marker.
What does brandtech even mean?
When I was drawing up the original business plan for the business, I wasn't sure what to call what we would offer clients. I settled on this idea of brandtech, given technology is giving brands so many different ways to connect with people way beyond advertising. That hasn't changed since we launched. Most people didn't think that would amount to much when we were getting ready to launch the business. Fast forward to today and our thesis has been proven. Pre covid over $30 billion came off the market capitalization of the big five holding companies. We've tried to be disruptive to that model and do things differently to those companies; we don't buy media or ad agencies, for example. We acquire companies in high growth disruptive spaces like in-housing with Oliver.
On the subject of previous acquisitions, what type of areas will you focus future investments on, especially given how rampant M&A is at the moment?
Agree m&a is going to accelerate not slow down. Gravity Road is our metaverse agency and one of the world's leading companies in this space. Now we're ramping up these investments in metaverse and are currently looking at one company a day. There are obviously big opportunities when it comes to influencer and people-powered marketing too. Beyond metaverse our core areas of focus are ecommerce, digital media and expanding our capabilities globally. The recent acquisition of [data company] DP6 — Brazil's number one Google partner — being a key example.
Traditional agency holding groups don't tend to cut those sorts of deals to the extent you have. Who do you regard as competition?
The big story is the huge shift from the traditional holding companies to the new model companies like ours. Brands today typically have a choice: work with a global holding company, which is everywhere and can deliver globally, but on the whole are not very good at cutting edge tech and tech-enabled marketing, or go around the world picking best in class partners for every discipline in every market where they are good at cutting edge tech and tech-enabled marketing. But the client then has a nightmare job trying to bring that together and coordinate that and make them work together. We deliver cutting edge tech and tech-enabled marketing at global scale and that is typically where and why we are winning our business — 60% of it approximately is coming from brands and clients consolidating in hundreds of digital agencies into us around the world. Last year our second largest client consolidated another 600 digital agencies into us and one of our largest clients started off by doing the same with 3000 digital agencies. We also regularly come up against the Accentures of the world as well as some of the new brandtech companies like S4 and Jellyfish. Not to mention the holding companies who we will often replace when they have tried but failed to deliver state of the art digital marketing solutions. Those businesses are still very good at creating TV commercials and doing traditional media but that is no longer a growth business.
But those businesses have shown signs of improvement of late
Yes, they are growing this year with good growth but it's the same growth as they declined last year. Trying to shift those services to digital undermines the core businesses of those groups. For example, they would rather sell expensive creative teams than work with open people-powered or influencer models. Furthemore, those businesses have no technology platforms or proprietary tech. And they trade at 1 or 1.5x revenue so can't afford to buy the new model companies as it's immediately destructive of value not accretive. Also, the vast majority of the hundred thousand or so people employed at the larger groups are not digitally native. None of the best talent wants to join them any more. They either want to go to the tech platforms or the influencers businesses or companies like ours or start their own. It's similar for businesses. None of the smartest and best new model companies want to sell to them as they realize the above. We have never failed to acquire a business versus a holding company, for example. The leadership at those businesses doesn't understand digital and they were born and created not just pre the mobile world but pre the internet.
You mentioned earlier Gravity Road is the group's metaverse agency. How are marketers responding to this prospect?
I think we are seeing a few things happening: first, people are literally just jumping in without thinking and turning their product into an NFT and putting it on the OpenSea. This is not a great idea. A bad idea doesn't become a good idea because it uses the latest technology. It's still a bad idea. Most of the brands who have done this have not been able to answer the question "why are you doing this?": second: there are those brands that are doing some smart and interesting things like Stella Artois and [the digital horse racing platform] Zed Run: finally, some brands are using NFTs around purpose like L'Oreal or Barbie with [French fashion luxury label] Balmain.
Overall, I'm seeing less cynicism from brands, and more experimentation when it comes to how they react to the metaverse and web3 more broadly. No one can say for sure how this transition to either is going to play out. But what we do, through the investments we've made, is get a ring-side seat to how it's all going to play out. [Pokemon Go developer] Niantec is one of the world's leading metaverse companies and we've been an investor since day one, for example.
https://digiday.com/?p=437361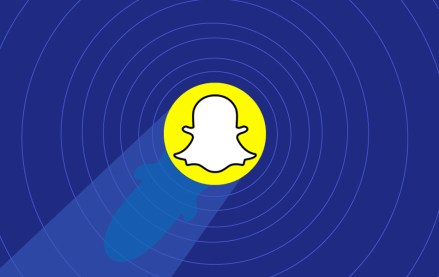 September 29, 2023 • 3 min read
•
•
"We are not diminishing the importance of AR," he said. "In fact, we are strategically reallocating resources to strengthen our endeavors in AR advertising and to elevate the fundamental AR experiences provided to Snapchat users."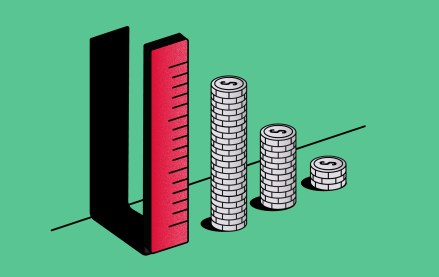 September 29, 2023 • 4 min read
•
•
In Q4 of this year, Activision Blizzard Media is launching in beta a new measurement tool dubbed the Attention Measurement Scorecard. The goal: to raise brands' and marketers' confidence in in-game advertising.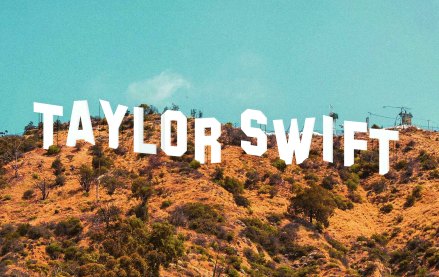 September 29, 2023 • 4 min read
•
•
The concert film will likely help build on cinema advertising's momentum after Barbenheimer.