The brand builder: How David Jones became a reformed agency exec
March 27, 2019 • 4 min read
David Jones spent a career inside advertising agencies — and did quite well at it. By 2011 he had risen to be CEO of Havas at 45 years old. But three years later, Jones left the agency business — for good, he insists — to strike out on his own with You & Mr Jones, a newfangled type of holding company that is one-part venture capitalist, one-part consultancy and one part, well, agency.
"I just want to make sure that you don't call me an agency," Jones says as we settle in for an interview. "There's a name for our category that we hope is going to be brandtech. You know, like fintech, ad tech."
In its four-plus years of existence, You & Mr Jones has built up a broad portfolio of companies with $350 million of a war chest. Jones has a thesis, informed by his years working with brands and within an ad agency holding company, that goes something like this: Companies are going to be using technology to get their marketing right. That's going to need partnerships with a multitude of different players, from tech and data management to production. Why can't, then, goes the theory, Jones build a new kind of company that offers that tech advice, along with the tools to help brands do their marketing?
The company now has majority stakes in mobile marketing tech Mobkoi and data platform 55. It has a minority stake in Pokemon Go creator Niantic and ad tech firm Beeswax. In all, You & Mr Jones has 25 investments in its portfolio.
But Jones insists the ambition is to be more than just another venture capitalist in a fleece vest. Instead, his goal is to use his experience in the agency world and understanding the building of brands to be both a trusted advisor to brands navigating a new world of tech-enabled marketing while also hunting out new providers to plow money into. In this way, Jones sees the possibility to play both sides — and not be trapped into legacy agency compensation models based on hours billed.
How You & Mr Jones works, then, is closer to what an ad holding company should have done — invest in specific technology that brands need help with. Clients come to the company for help with specific needs, in which case they can be connected to one of the group companies. Another is for content — through investments like Mofilm, brands approach the company to create content studios of their own or help them make the content itself. The company is also riding the DTC wave, currently working with a global legacy beauty company to launch a new direct-to-consumer brand.
A good example is You & Mr. Jones' investment in London-based Inside Ideas Group, which owns subsidiaries including Dare, Oliver and Adjust Your Set. The best-known among these is Oliver, which has worked with big brands including Unilever, Google and Adidas to help build and manage internal agency capabilities.
That last one is the one that has caught the eye of the industry. Oliver, which did about $150 million in revenue last year, is one of a plethora of companies like MightyHive (recently acquired by former WPP chief Martin Sorrell as he builds out his own new holding company, S4 Capital) that is capitalizing on the increased interest among brands in "in-housing" certain capabilities.
The company today has 600 employees, and won't disclose its total revenue.
Jones isn't the only one capitalizing in some way on the demise of the traditional ad holding-company model. Sorrell himself is another, who is on his way to building a new kind of ad holding company that houses under one roof an in-house agency specialist, MightyHive and a production behemoth MediaMonks, and is now shopping for a data company as well. Like Jones, Sorrell is also betting that clients are looking for "faster, better, cheaper" (both execs favor that phrase) options that don't necessarily work on outdated retainer models.
Domitille Doat, chief digital officer at Danone is one of the group's clients. She says when she came to the consumer goods industry, she was "unprepared" for the lack of tech and data savviness in the industry. She started working with Jones when she wanted to do more digital content, quickly, and also work with influencers — starting with MOFILM and VidMob and moving onto the Amplify. "Then I said, 'who is the person behind this very clear myriad of tech, where every time I want to tackle a problem, they seem to have invested money to do so?'
"Twenty billion dollars in market cap has been taken off the three big holding companies," says Jones. "Brands are focused on driving non-working media down. Many clients view big, traditional legacy businesses as a problem."
None of this is surprising to anyone in the industry. Agencies are being rocked by these issues, leading to a massive consolidation inside giant holding companies. Many are pivoting their own business models, trying to create more "strategic consultancy" style offerings that even include at points helping clients build their own in-house teams.
"I don't have this genius idea nobody has," says Jones. "It is clear that talk to any marketer and within two minutes you know something isn't working. Companies that use tech to help brands do their marketing is going to be a category of its own."
https://digiday.com/?p=327742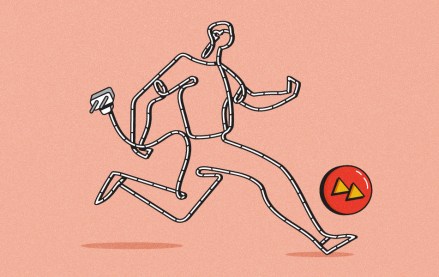 September 22, 2023 • 4 min read
Women's sports are having a moment. Brands, media companies and agencies are looking to get in on the action.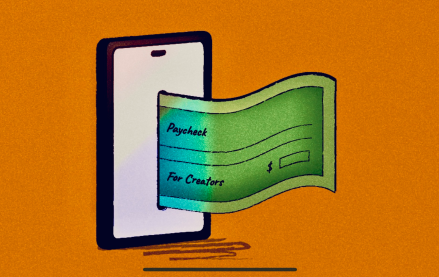 September 22, 2023 • 6 min read
The Hollywood strikes were supposed to be a game changer for many of them, but the situation hasn't quite lived up to the hype.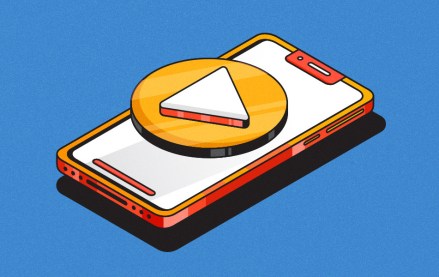 September 22, 2023 • 5 min read
Given the rise of short-form video, agencies that focus on the format, rather than specific platform expertise, will reap the rewards.