The Big Quit: Employee burnout and a robust job market have workers eyeing greener pastures
June 14, 2021 • 8 min read
•
•
Ivy Liu
This article is part of the Future of Work briefing, a weekly email with stories, interviews, trends and links about how work, workplaces and workforces are changing. Sign up here.
Brace yourself for "The Great Resignation."
As if companies didn't have enough to worry about just emerging from a pandemic, now they are faced with a wave of employees walking away from their jobs being forecast through the summer and beyond.
Another name that's been given to it: "rage quitting." And if you haven't seen evidence of it at your company, chances are you will.
"It's happening. The effects are already being felt in organizations," said Sarah Sheehan, co-founder and president of Bravely, a platform that connects individuals with personal coaches and that's been embraced by companies like Pinterest, Zillow and The New York Times, which offer the service as a benefit to employees. "Because of what happened in 2020, a lot of people felt the need to stay put – they said, we don't know where the pandemic is going to take us," she added.
Fast forward to today, when there is a huge market for talent, just as many workers are getting burned out after more than a year of worries over the pandemic, coupled with record levels of productivity. Since the pandemic struck, Bravely clocked a 700% increase in sessions around the topics of stress and burnout. "There is a huge power shift where employees are now in the driver's seat," Sheehan said. "They will tell you what they need — and if you can't meet those needs, they're going to go somewhere else."
Despite employers touting the wellbeing of their employees as a top priority in the midst of a once-in-a-lifetime health crisis, many workers continue to suffer. In a recent study, the HR platform BambooHR found that 78% of remote workers believe their career development has been negatively affected over the past year, while the average employee in the U.S. estimates they lost out on nearly $10,000 in raises and promotions.
And there are differences in the experiences according to demographics. BambooHR also found that 38% of Black, 37% of Asian and 33% of Hispanic remote workers who felt burned out in the last year said it was due to juggling responsibilities outside their job descriptions, versus 22% of white employees. While 61% of Gen Z and millennial employees say they've had to put in more effort to prove their worth, compared to 44% of Gen Xers and 43% of Boomers.
It's a global phenomenon. A study by Workplace from Facebook found that workers in the U.K. are demanding a new style of leadership from their bosses and 58% are willing to leave their jobs if they don't get the empathy they feel they deserve. And 69% of the 1,330 people polled said company leadership is key to their personal wellbeing and happiness at work.
"If agencies are only now thinking about the flight risk of staff, they're too late," said Greg Andersen, CEO of Bailey Lauerman, an agency that's done work for companies like Disney and Bosch. Andersen believes his firm's flexible, national talent model — which was a necessary tool of the agency, based in Omaha, Nebraska, even before COVID-19 — has been an enormous benefit, and continues to be as many employees across industries and around the world look to make a move. "What's happening now with talent migration in the industry works to our advantage," he said. "It's putting more top talent in play for an agency like ours."
Other sweeteners include unlimited vacation, mandatory unplug days, no morning meetings, mental health days and wellness programs, in addition to the work-from-anywhere policy that's become de rigueur during the pandemic. And listening to employees continues to be crucial. "For us, the most important thing is empathy and dialogue," Andersen said. "With those two things, whatever shape our talent takes will be the right one because it will be built from the perspectives of both agency and staff."
At the agency 180, in addition to expanding its ecosystem beyond its main offices to include "pop-ups" around the world based on project needs and employees' interests, workspaces have been reimagined as "clubhouses" that are "the center of a community and a place where you want to be, but don't have to be," said Sander Volten, 180's global CEO. "We're deeply aware of the flexibility and autonomy that our existing and future employees want, and we're striving to attract and empower them rather than impose undue demands," he said.
But the most important aspect of keeping employees happy in their jobs may well be regular communication, many experts agree.
"It's absolutely harder on leadership to work in a remote environment, so they have to remain disciplined with picking up the phone and talking to people to maintain the connection," said Mike Lantz, chief people officer at the digital banking platform Quontic, which has onboarded more than 150 new employees during the pandemic, most of whom don't work in the same space and have never met face-to-face. Lantz recommends a "short and sweet huddle" each morning between employees and their direct reports, which ensures not only that work priorities are communicated, but also that employees feel a part of a community.
At the agency McKinney in Durham, North Carolina, whose clients include Procter & Gamble and Netflix, employees are surveyed regularly and small group discussions are held to keep abreast of what's on everyone's minds — especially in the run up to the shop's conversion to a hybrid model in September. "I've seen McKinney be at its best and at its worst during the last 15 months," said CEO Joe Maglio. "My role is to ensure that we take that evidence into account while also listening to the voices of our people."
3 Questions with Nazir Ul-Ghani, head of Workplace by Facebook, EMEA
How have people's life and work expectations shifted as a result of the pandemic?
In a year that blurred the boundaries between work and home and created unprecedented challenges in all facets of our lives, employee expectations shifted significantly. For well over a year now, employees have looked to their leaders for support, reassurance and transparency on difficult topics they wouldn't have addressed before. There has also been a marked shift towards employees wanting a more open culture at work, and employees want bosses to lead by example. As many as 77% [of 1,130 U.K. respondents in Workspace by Facebook's latest research] said empathetic and authentic leadership is now the foundation of good company culture, and 58% said they would consider leaving their job if company leaders don't show empathy to staff needs. So there's a real risk to businesses who don't move with the times.

Will employers that are demanding people return 100% to the office, face a talent crisis as people leave?
Employees are crying out for leaders to listen to their needs, so blanket policies on return to work that fail to acknowledge employee preferences are unlikely to fit the bill. There is no one-size fits all for how people should feel or want to balance life and work following the crisis, so leaders need to find ways of getting that feedback and developing policies that work for both the company and its people.
What will be the biggest challenge for business leaders through 2021 and beyond?
It's clear that employees want leaders to build company cultures that are fuelled by transparency and empathy. Those that don't act risk losing talent for good, with more than one in four U.K. employees [according to the same Workplace report] already having considered handing in their notice due to a lack of empathy from company leaders. The biggest challenge for leaders through 2021 is to deliver on this while managing recovery and reopening in the wake of the pandemic, at the same time as adapting to more distributed working models.
But the reality is that building an empathetic culture will help organizations build a workplace where people want to work. This in turn will help them navigate the challenges of post-pandemic recovery — ensuring a happy, engaged and loyal workforce that is willing to share feedback that helps the business thrive.
By the numbers
Across all industries, nationwide foot traffic is up 44% since the start of 2021 in the U.S. Some cities have seen particularly big increases with San Diego, California foot traffic up 173% since January, and Denver, Colorado with 135% hike during the same period.
[Source of data: compiled by Zenreach's data scientists.]
100% of 423 marketers surveyed want the option to work remotely going forward. Despite working from home, 68% believe they've been doing their best work and less than 2% want to see a full return to the office.
[Source: We Are Rosie's second annual Report Preview.]

In businesses ranging in size from 10 to 500+ employees, HR is regarded as the "least valued" department, behind accounting, sales, marketing and production and IT, according to a survey of 1,010 Americans.
[Skynova's latest Employment Report.]
What else we have covered
This email briefing is edited by Jessica Davies, managing editor, Future of Work.
https://digiday.com/?p=417729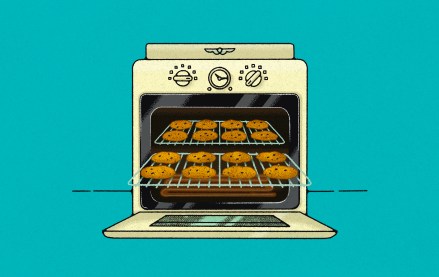 December 11, 2023 • 1 min read
Digiday Programmatic Marketing Summit attendees speak out on why they rate the overall industry's post-cookie readiness so low and what it'll take to raise it.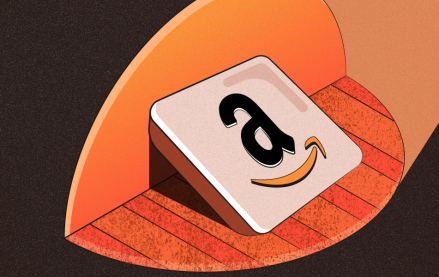 December 11, 2023 • 4 min read
Retail advertising is poised to have its moment, and brands and retailers are upping their marketing spend on Amazon and making the channel a more important part of their holiday plans this year.
December 8, 2023 • 3 min read
For Atlas Creative, expanding into Roblox is not solely a play to scale up. The company believes there are concrete benefits that will come with having a hand in multiple metaverse platforms.