'That weight is very heavy': Minority-owned agencies grapple with spike in work as the industry makes good on DE&I promises
January 10, 2022 • 6 min read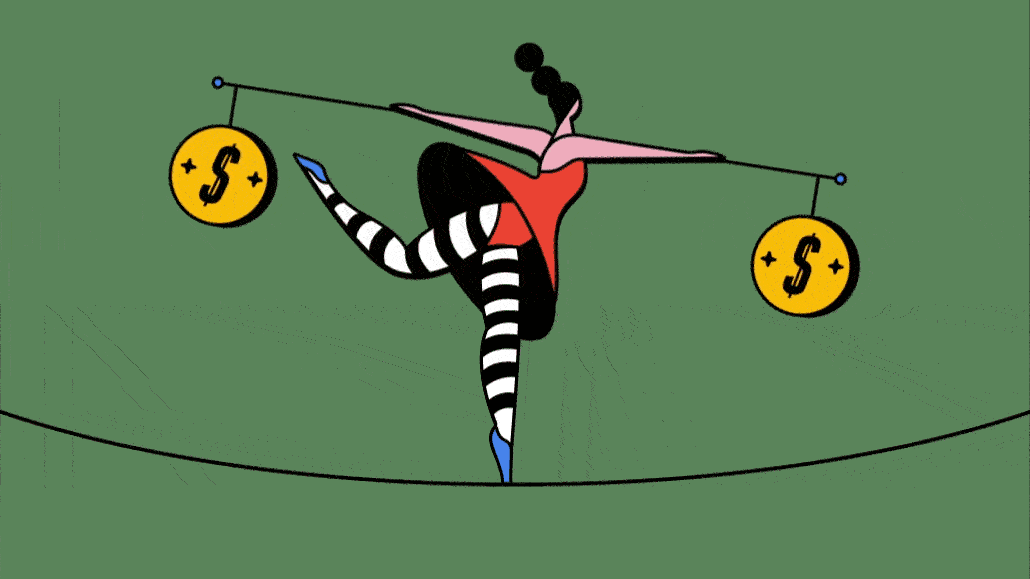 Ivy Liu
This story is part of Digiday's Masters of Uncertainty series, a look at people and companies at the center of media's defining storylines. Find the rest here.
Over the last 18 months, David Tann has noticed an evolution at his Atlanta-based branding and design agency, Tantrum. Client inquiries that once revolved around brand identity services were becoming inquiries around strategic consulting, especially from a diversity, equity and inclusion perspective.
According to Tann, it signals that agencies and companies are becoming more thoughtful and strategic about how their brands are intersecting with the social climate and current events.
He's not wrong. 2020's massive social justice movement has transitioned from a raging boil to a steady simmer as companies continue trying to make good on the wave of DE&I promises made since the murder of George Floyd. With a renewed focus on corporate America's lagging DE&I statistics over the last year and a half, agencies and companies rolled out diversity pledges around better hiring practices and committed themselves to more frequent work with Black-owned agencies, creatives and enterprises.
The turbulence of 2020 has since calmed, but now Black and minority-owned agencies, Tantrum included, grapple with a different issue: Navigating the surge in business brought in by the aftermath of 2020's protests and sustaining it even after #BlackLivesMatter was no longer trending, all without losing their integrity.
'It was in the news. Everyone was talking about it, and it's just not as much in the news anymore. That shouldn't be," said Mike Popowski, CEO of Atlanta-based agency Dagger, and co-founder and board member of The A Pledge diversity initiative collective.
"Instead of trying to collaborate with somebody on a one-off occasion about a piece of work that might be focused on a certain demographic, it's always diverse all the time," he added.
Across the industry, agencies helmed by people of color say they have noticed an increase in inquiries for work from mainstream brands and agencies looking to fulfill their DE&I promises. Canada-based creative agency Six Cinquième said those promises and work went as soon as they came, leaving leadership questioning if the jump in work was just the industry's knee-jerk reaction to calls for equality. Art collective Slug Global observed something similar here in the States.
Meanwhile, down in Atlanta Tann at Tantrum said it's less about work waxing and waning. Instead, companies and organizations are increasingly asking for strategic consulting as opposed to just brand identity. It's a service Tantrum, which has five full-time employees, has always offered. But as brands look to tread more carefully in how they fit into cultural moments, it has become a more valuable offering.
Over the last year, Tantrum has added clients such as Microsoft, Soma Intimates, Bath and Body Works and others, with a number of projects focusing on DE&I. For example, Tantrum worked with The Athlete's Foot to support the development of its equity program called Staart, which is an initiative to foster Black-owned retail and entrepreneurship, particularly through franchising. The Tantrum team also worked with public relations firm Weber Shandwick on a number of campaigns that specifically targeted minority audiences.
However, it's a very thin line to walk. Tann said that he doesn't see Tantrum as a Black agency, meaning he doesn't want to be "put in a box as the Black company that only works on Black projects."
"The weight of that is very heavy sometimes. There are moments where it's intense for me," he said. "Sometimes I can't enjoy it because there's this intensity of an entire population of people this is going to speak to, and we don't take that lightly."
For the better part of Tann's 15-plus-year career, he had been the only face of color in the room. Often, the 41-year-old creative said he was overlooked for promotions and other opportunities to advance his career, pushing him to launch Tantrum in 2018.
As a creative, Tann describes himself as old enough to remember when people were getting trampled for televisions on Black Friday, but not so old that he doesn't understand why TikTok is cool. Still, his career has taken him through positions at major companies, from a graphic designer at Hallmark Cards to vp and creative director for the Atlanta Hawks. At Abercrombie & Fitch, he launched the lingerie brand Gilly Hicks and opened the first seven stores. He also did a stint at Kohl's, where he managed 16 brands for packaging, before landing a job with the Atlanta Hawks, where he launched a new brand identity for them and helped rebuild their retail department.
By 2018, Tann was a husband and father of two looking to branch out on his own. Taking what he called a leap of faith, Tann launched Tantrum with the Hawks as its first client. "That was the only client. I was in my basement, like we've got to figure out how to make this work. Now we're here," he said. Since launch, Tantrum has also worked with Atlanta's women's basketball team, Atlanta Dream, The Gathering Spot (a members-only networking club) and Camp cannabis brand.
When the Black Lives Matter movement came to a head, Tann held off on making a formal statement. But after seeing a multitude of companies release statements and post Black #BlackLivesMatter squares on social media, he took to the company blog last June to talk about his experience as a person of color in corporate America.
"The awareness is great and I'm sure the intentions are good, but where was the outrage three weeks ago?" he wrote. "If I had told you my story then, would you have believed me? Probably not. Or even if you did, would it have compelled you to action? Probably not."
As more brands and companies look to partner with minority-owned agencies more often, it becomes a balancing act, per Tann. On one hand, Tann said he doesn't want to take away work from minority-owned agencies that have committed themselves specifically to the DE&I space. On the other hand, Tann said he understands the need for agencies of color to have a seat at the table to give minority agencies more share of voice in the industry and the opportunity to create more authentic work. Put simply, it's the idea of being a Black-owned agency versus an agency that happens to be Black-owned.
Alongside Dagger's CEO Popowski, Brandon Butler is another co-founder of The A Pledge as well as executive director of Butter.ATL, the editorial arm of Dagger. As a Black creative who has been in Tann's shoes, Butler said he sympathizes with both sides of the coin, noting that the way to push for diversity is to be in the room where decisions are made.
"I do believe that my work stands up against anybody's work. And I would hope that the first thing somebody doesn't see when they see my work is 'A Black person made that.' I'd like to just be a person," Butler said. "That's the catch-22. Somebody has to go first sometimes. If you want to see the change, you have to be the change."
By February, Tantrum agency will be celebrating its fourth year in business with a new level of self-assuredness, Tann said. "If it's not for you, cool. It's not for everybody. We're not even trying to pretend like it's for everybody. We're good," he said.
However, there's still a lot of work to be done as the agency continues to build a name for itself. "I feel like I just got a Grammy off of my mixtape," he said. "Yeah, I got a Grammy, but this isn't even an album. This is the beginning."
https://digiday.com/?p=434931
September 27, 2023 • 10 min read
Digiday+ Research assesses how brands and influencers are using Shorts to reach new audiences and what types of Shorts videos create the most buzz for marketers.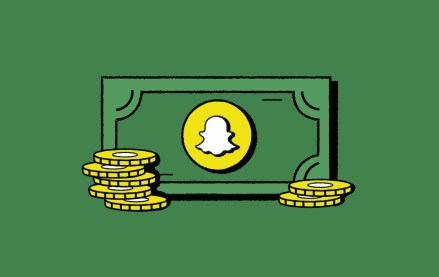 September 27, 2023 • 4 min read
Yesterday, Snapchat marked its return to in-person agency roadshows, sending company representatives to Horizon Media's Manhattan office to showcase a Snap-designed video game intended to capture the essence of what it's like to work at an agency — and how Snapchat can be part of the process.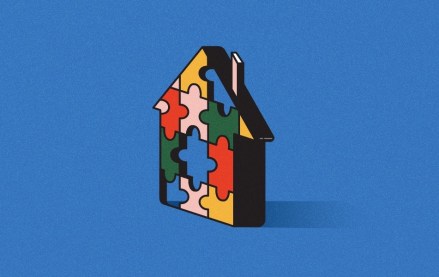 September 27, 2023 • 5 min read
As in-housing settles in as a mainstay, some marketers push for complete control.