TGI Fridays is using artificial intelligence to do everything from power chatbots to personalize service at locations. The chain is particularly focused on how AI can keep app users.
From May to November 2017, TGI Fridays used "predictive churn" tech to predict when a user would leave the app after signing in, then target users that were likely to leave soon with offers based on their past orders. TGI Fridays sent push notifications encouraging these users to make another purchase. When a user tapped on a push notification, they would be brought into the TGI Fridays app, where they could edit their order and pay with one tap.
"We looked at what and when they ordered and made it super easy for them to re-order at a similar time of day and week," said James Washington, product manager of digital platforms at TGI Fridays.
It worked. TGI Fridays saw a 65 percent conversion rate when it came to users reordering from the push notification.
"Often brands have massive leaky buckets where they acquire people who download the app, but then never use it," said Mike Herrick, svp of product and engineering at Urban Airship, which works with TGI Fridays on app retention. "On average, users that opt in to receive notifications have 190 percent greater retention rates than those that don't opt in."
TGI Fridays plans on taking the data it gleans from AI and applying it to customer service at its 500-plus restaurants in the U.S. With its app, TGI Fridays can detect when a customer arrives at any of the brand's 500 U.S. locations. The brand hopes AI can provide more detail that can make the dining experience more personalized, like knowing a guest's favorite drink and what the occasion is for their visit. That way, a bartender or waiter can be ready to wait on that person, keeping personal preferences in mind.
"Ideally, you go into your local bar, and the bartender knows you," said Washington. "We want to be able to serve you at the same level."
TGI Fridays is also using AI to generate the best responses for its Twitter and Facebook chatbots as well as its Amazon Alexa voice skill. Right now, said Washington, users can only ask specific questions like "Alexa, where is the nearest TGI Fridays?"
"With AI, we are opening up our chatbot to have a better understanding of what people mean when they ask things in different ways," he said, "and connect it to our knowledge basis so we don't have to write an exhaustive list of answers."
Another emerging area for AI the restaurant chain has explored over the past year: media buying.
For example, TGI Fridays has used AI to identify guests who are low-frequency buyers and those who are high-frequency buyers across social media platforms like Facebook and then used that information to target similar audiences on Facebook and other paid media channels.
"AI enables these benefits without the need for additional time or resources, which is a big win for our entire organization," Washington said.
TGI Fridays isn't alone. Using AI to personalize ads and products is gaining momentum among marketers. According to a 2017 Salesforce survey of 3,500 marketers, 60 percent believe AI will have a "substantial or transformational" impact on their business's programmatic and media buying in the next five years. Brands like Volkswagen and lingerie brand Cosabella have reported that AI is proving more effective than their media agencies.
https://digiday.com/?p=273908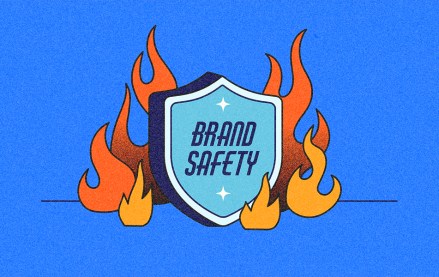 November 28, 2023 • 6 min read
"Major brands' search ads can appear on piracy, pornographic and sanctioned websites," research claims.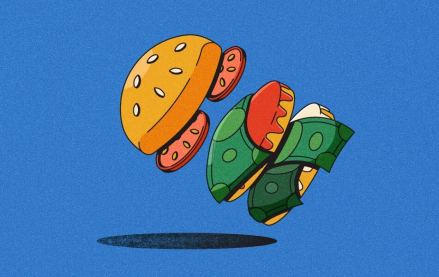 November 28, 2023 • 6 min read
As more influencers look to get into food content creation, brand opportunities are following.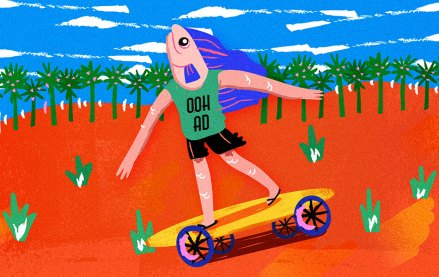 November 28, 2023 • 7 min read
As major marketers like Maybelline experiment with faux OOH, more marketers are open to the idea.