The state of AI in marketing in 5 charts
January 19, 2018 • 3 min read
•
•
Artificial intelligence is touted as the future of media buying, allowing for automated analysis of several sources immediately.
"AI capabilities are making ad-spend decisions simpler, more efficient and cost-effective," said Caroline Klatt, CEO of chatbot technology company Headliner Labs. "It's a new age, and it will only be a matter of time until digital marketers across the board will be leveraging AI strategically to streamline their workflow."
But while interest and adoption of AI for media buying is growing, the industry is still grappling with roadblocks.
These five charts illustrate the push and pull when it comes to using AI in media buying.
AI is long on potential
According to a Salesforce study from July, about half of the 3,500 marketing leaders surveyed are already using AI, and more than a quarter of these leaders are planning to pilot AI programs in the next two years.
Using AI for media buying is one of the strongest use cases for AI. Marketers believe AI can improve targeting and personalization when it comes to media placements. According to Salesforce's report, 60 percent of marketers believe AI will have a "substantial or transformational" impact on their business' programmatic and media buying in the next five years.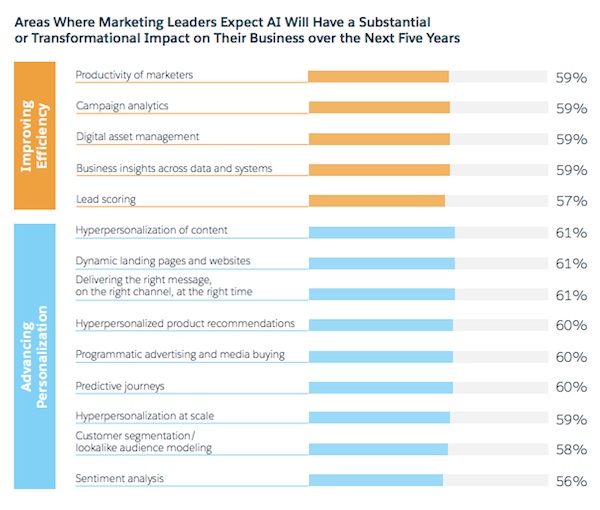 As AI automates workflows, it will free up marketing teams to concentrate on strategy
Right now, marketers have a lot of resource-intensive processes to complete before serving the right ad to their ideal audience. The promise of AI is to make time-consuming steps, like data integration and algorithm optimization, simpler so marketers can instead concentrate on other areas like customer experience.
A Forrester study from July, commissioned by marketing automation platform Emarsys, surveyed 717 marketers and found that 79 percent of those surveyed think AI will allow marketers to move toward more strategic work. The report also found that 78 percent of these marketers said their spend on AI marketing technologies will increase by at least 5 percent over the next 12 months.
"The rapid evolution of AI in media will enable our people to focus on innovation and intelligence rather than repetition and reports," said Norm Johnston, global CEO and chief digital officer of Mindshare.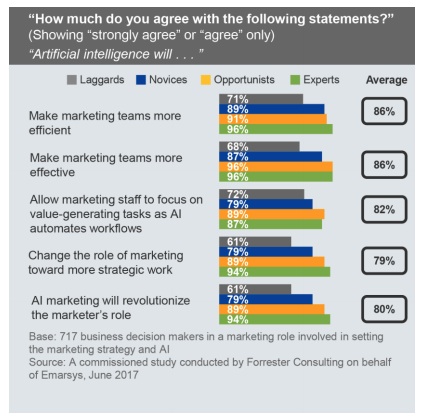 AI boosts sales
Brands like Volkswagen and lingerie brand Cosabella are finding that AI is proving to be more effective than their media agencies. Consultancy Capgemini surveyed nearly 1,000 execs and found that companies that implemented AI systems have increased their sales and inbound customer leads.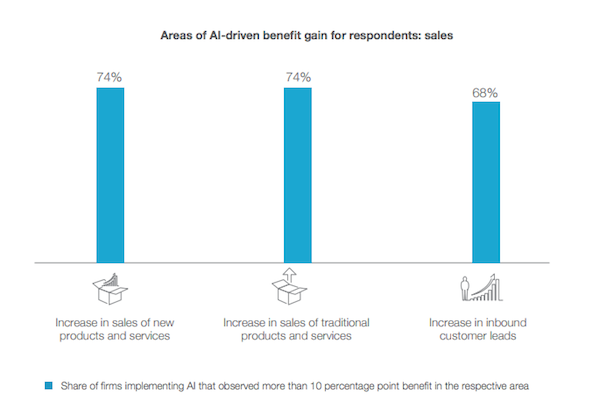 AI spend is steadily growing
AI spending is still rather small now. But eMarketer forecasts a booming market over the next several years, reaching nearly $29 billion.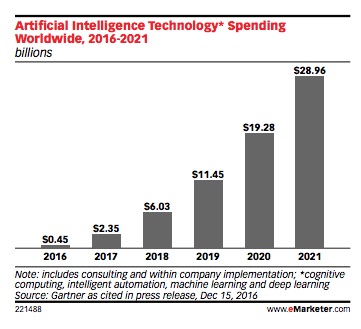 Lack of AI skills is limiting the speed of adoption
A World Federation of Advertisers study found a big shortcoming in AI skills like predictive modeling — outstripping other in-demand areas like augmented reality and virtual reality.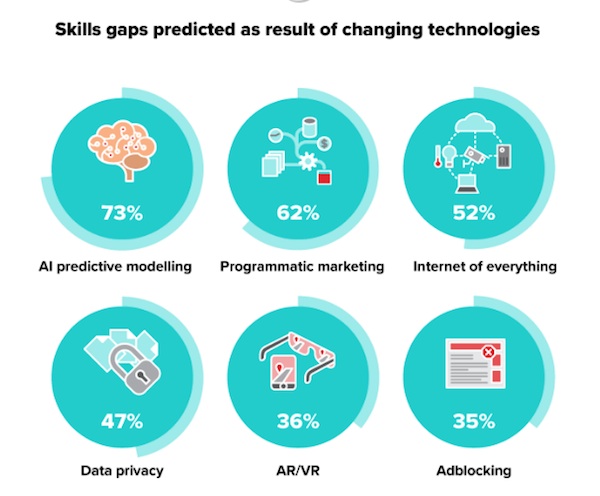 https://digiday.com/?p=272257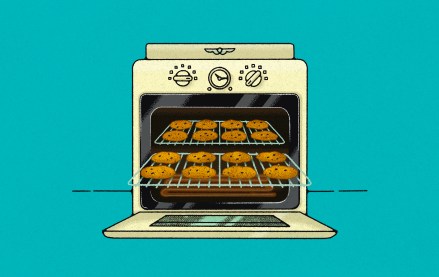 December 11, 2023 • 1 min read
Digiday Programmatic Marketing Summit attendees speak out on why they rate the overall industry's post-cookie readiness so low and what it'll take to raise it.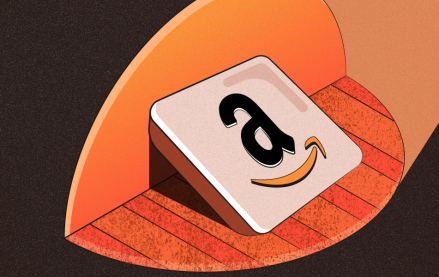 December 11, 2023 • 4 min read
Retail advertising is poised to have its moment, and brands and retailers are upping their marketing spend on Amazon and making the channel a more important part of their holiday plans this year.
December 8, 2023 • 3 min read
For Atlas Creative, expanding into Roblox is not solely a play to scale up. The company believes there are concrete benefits that will come with having a hand in multiple metaverse platforms.