'There's a world outside Candy Crush': A day at the top of an eSports team
December 1, 2016 • 6 min read
•
•
Steve Arhancet has an unusual résumé: He's played video games at a professional level, but he's also spent a decade in corporate America working as a financial planner.
"As a player, I know what's required to achieve mastery of the game. It's like playing chess against 10 people simultaneously," he said. But unlike many of his gamer peers, he can also spot a business opportunity.
Arhancet is the co-CEO of Team Liquid, an eSports organization that enters its star players into gaming tournaments for six- and seven-figure prizes. Team Liquid is also a brand in itself, complete with Team Liquid merch and its own media-production arm (much like any European soccer team.)
From the organization's San Francisco headquarters, Arhancet oversees several competitive teams playing different titles including League of Legends and Call of Duty — we're not talking Candy Crush here. It's not unlike having basketball, football and rugby teams under the same roof, he explained.
And at a time when eSports are increasingly attractive to non-endemic brands, Arhancet is the one forging lucrative deals with sponsors and partners. HTC and Monster Energy are two that are already on board.
Here's a day in the life of someone in the upper ranks of the eSports hype machine. On this day, Arhancet attended the 2016 World Championship of League of Legends at the Staples Center in Los Angeles. Excerpts lightly edited for clarity.
7 a.m.: My alarm goes off. I live and work on site in our gaming facility in Santa Monica, so I walk 10 treacherous feet to the living room and jump on the computer. We have an office in the Netherlands who are already halfway through their day, so I check if there's anything urgent to deal with. When it's busy, you can feel underwater from the moment you get up. Breakfast is a toasted bagel with reduced-fat cream cheese, then I'll order my Quad Grande Iced Vanilla Latte from Starbucks by phone so by the time I swing by in my car I can put on the hazards and grab it.
8 a.m.: I jump right into emails before things get busy. Mornings are quiet as most of our industry operates in the evening, particularly on the team side. I update a media deck with recent stats about our teams and reach (now at 6.2 million on social media) as I have a handful of meetings for non-endemic sponsors later.
9 a.m.: Talk with my co-CEO Victor Goossens to touch base and come up with sponsorship numbers that we're comfortable with. Generally, we confer back on bigger strategic decisions. I had to Google what a co-CEO was before this role, but it's been amazing. Victor is a [Myers-Briggs] ISTJ and I'm an ENTP personality, which is serendipitous.
10 a.m.: Folks roll into the office. I have a meeting with our controller who is ironing out some improvements with HR, legal and accounting. As we've grown, we've added a lot of new staff, so there are naturally some growing pains. There are roughly 50 full-time staffers and 100 different contractors now.
11.30 a.m.: I run to CrossFit, which is a block from the house, at least four times a week. It's high-intensity interval training, and by the end, I want to throw up or pass out. Super fun.
1 p.m.: After driving to Downtown L.A. with our director of operations and general manager, we have a lunch meeting at L.A. Live with one of our partners to figure out plan for Q1 2017 and talk about a partnership with Magic Johnson we have in the works.
2 p.m.: Meet with the general manager of our League of Legends team. Right now, it's off season for League of Legends, so there is a bunch of activity with players being traded.
There's one player we're interested in, so we talk about how to get partners on the investment side involved. It's a courting of sorts, but nowadays there are agents and attorneys to deal with. Contracts include set marketing hours and also expectations around our rigorous boot camps and training schedule. For our players, 10 to 12 hours practice per day is standard, with one day off per week.
4 p.m.: Head up to our rented suite at the Staples Center. Our team got eliminated earlier in the season, but the world championship is still a chance to network and celebrate with current partners, players and some prospective sponsors too.
6 p.m.: Meet with the player we're looking to recruit for the team to discuss principal terms. Next, we meet with another team owner to discuss buying one of their players. We also find up-and-coming talent through scouting grounds we're involved in. We've just made an offer to a 16-year-old through this method.
8 p.m.: Find time to actually watch the event for 30 minutes. It went to five games and lasted five hours in total. Then I head to another suite to have a meeting with another media partner of ours to produce an 10-episode documentary series about Team Liquid. 1UP Studios sits within Team Liquid as a full-service production company who are all gamers. Creative agencies get sent to an event and think, "It's nerds on keyboards, what do I film?" But we know the storylines and what people want to see.
10 p.m.: After watching a little bit more of the event, I went to have dinner with HTC at Katsuya L.A. Live to do a post mortem about the Breaking Point video on their YouTube channel. It was released the week before to drive subscriptions and had 350,000 views in the first 24 hours and 300,000 views on Facebook Live. I think it's the highest-quality movie ever produced in eSports. They order way too much food, and I get another coffee, my third of the day. Now that I think about it, I probably have a caffeine addiction.
10.30 p.m.: Head back to the gaming complex, where tensions are high. I address some drama with our Counter-Strike: Global Offensive team around the players' dynamic. I wish I'd be pulled out of that by now, but I'm still very much a part of mediation. I'm working to get the infrastructure to a point where I'm less involved.
2.30 a.m.: Talks finally finish. By this point, I'm deliriously tired but still wound up from the day, so I grab an IPA from the fridge and play League of Legends for hour. I still go by my gamer tag, Liquid112. After an hour, I crash out.
Flickr image via SteelSeries
https://digiday.com/?p=212336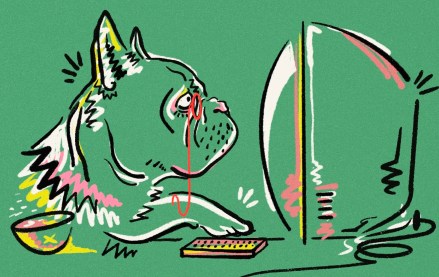 October 2, 2023 • 7 min read
•
•
When it comes to agencies, both of Meta's older sibling social media platforms may be past their primes.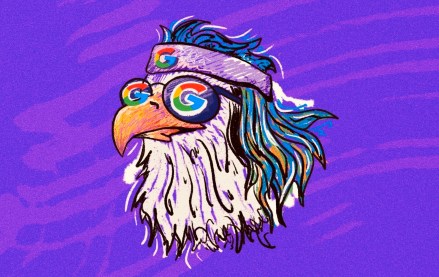 October 2, 2023 • 3 min read
•
•
The legal battle sees Apple and Google et al attempt to conceal their inner workings, developments that mirror the experience of their media customers.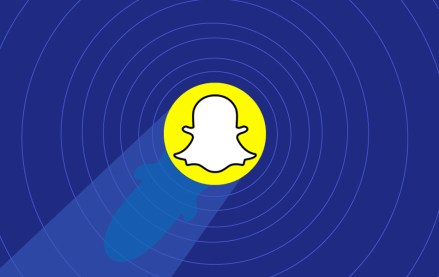 September 29, 2023 • 3 min read
•
•
"We are not diminishing the importance of AR," he said. "In fact, we are strategically reallocating resources to strengthen our endeavors in AR advertising and to elevate the fundamental AR experiences provided to Snapchat users."