Digiday's NewFronts coverage is presented by Hulu.
Target Media Network is now Roundel, as the retailer guns to remodel its ad business after Amazon's.
The retailer announced the rebranding at its first NewFront presentation on Thursday. According to president Kristi Argyilan, the rebrand signifies a shift in resources to the retailer's in-house media company. Branching outside of Target's on-site and in-store advertising, Roundel will power those ads as well as ads that appear on a curated list of publisher sites in Target's network, on TV and across other channels. It also will reach to bring new brands into its business: Roundel will partner with brands outside of the ones selling on Target.com and in Target stores to create campaigns.
Retailers like Target and Walmart, which recently announced improvements to Walmart Media Group, are rethinking the potential of their media businesses in the Amazon age. Amazon's advertising business broke $10 billion last year, doubling the year prior. Other retailers are sitting on both first-party customer data and brand relationships (even if they're not as vast as Amazon's) and want a piece of the pie. It's not going to be easy: Amazon has built a sophisticated self-supported ad business over the past few years that's both promotional and pay-to-play. That's given Amazon a big advantage over retail media competitors: Digiday surveyed media buyers in April to find out what retailers they were buying ads with. Ninety-percent said they were buying ads on Amazon, while 23% said they were buying ads on Walmart and 16% said they were buying ads on Target.
To make up for that lag, retail media businesses are being overhauled.
Roundel will tap into Target's first-party customer data across its online site as well as its mobile app, which can be used to trace customer behavior in stores as well. Target protects its first-party data: According to a Target employee working on the company's digital ads team, Target doesn't share customer data with external partners, like customer management or analytics vendors. Everything that Target has done to collect, organize and understand its customer data has been done in house, which, according to Kristi Argyilan, is Target's advantage.
"The most important piece of this business is that our first-party data allows us to base our audiences off of real people," said Argyilan. "The results when you market and use data based on real people is significantly better than data pools that are out there." In return, Roundel offers reporting on ad performance for brands on engagement, impressions and sales. Current Roundel clients include Dyson, Disney, Hasbro and Coca-Cola.
Argyilan said that by allocating more resources and fleshing out Target's media business, it will not just boost revenue from brand partners — according to the company, Target Media Network grew by double digits this year over last, but it declined to share specifics — but will also improve customer experience.
"The goal is to personalize," said Argyilan. "We want people to see relevant ads regardless of where they're shopping, or even when they're not shopping."
Digiday research: Amazon wins retail media buys
Target, Walmart and Kroger are all gunning for media buyers' ad dollars, but Amazon is the clear winner, according to a media buyer survey conducted earlier this year by Digiday.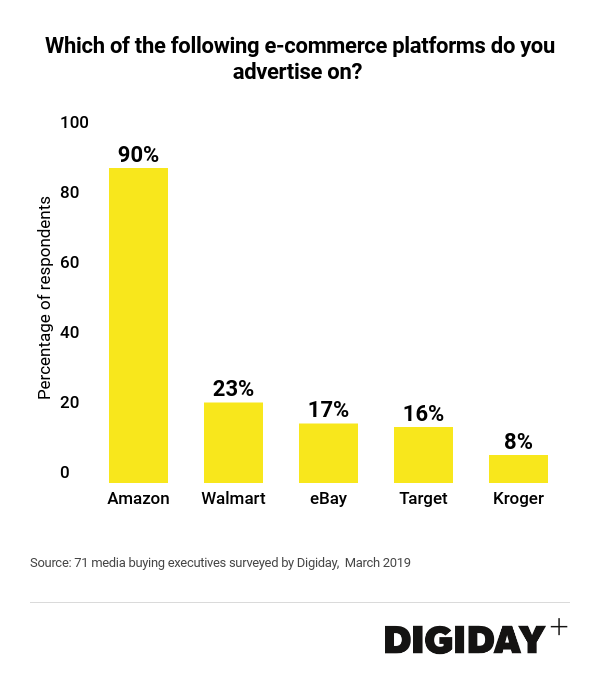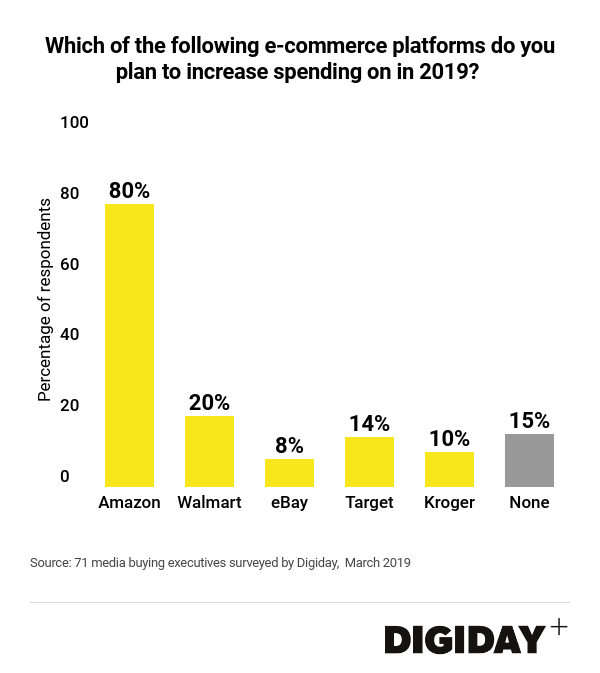 Breaking down Hims' marketing strategy
At the Digiday Retail Summit in Austin, Texas this week, Hims' vice president of marketing and acquisition, Emily Boschwitz, shared how the company is thinking about what new channels to test as it seeks to stand out from the bevy of DTC brands that are heavily reliant on digital advertising. Here are some of the highlights.
Test and learn: Boschwitz said that Hims is testing two dozen or so different channels at any given time. "It's been a really great way to get around the reliance on digital marketing that so many companies have today," Boschwitz said. Out of home, audio, and TV are some of the channels that Hims is most interested in currently — anywhere where men's eyeballs might be for a few minutes any given day. In one of its whackier out-of-home advertising placements, Hims took over all the men's bathrooms in the San Francisco Giants' stadium.
Attribution woes: At the same time, it can be difficult to measure the effectiveness of audio, out-of-home, and TV ads. A customer might not use a promo code right away, but those ads may help them think about the brand a few months later when they're ready to make a purchase. "We'll do a lot of regression modeling, we'll do a city lift vs. baseline analysis, where we have a holdout city, we'll also do a 'how did you hear about us surveys,' and really try to bring all that data together," Boschwitz said when asked how Hims tries to solve for attribution.
Hims vs. Hers: Hims launched its line of female health products, Hers, last November, and Boschwitz said that the company is seeing that it has to tailor its messaging slightly differently to these two demographics. "With our men, we're seeing that these are big issues that they're thinking about all the time, but they've never thought about getting care for it. And it's been really an easier conversation to introduce these products and come in and purchase," Boschwitz said. For female consumers, Boschwitz said that it's taken longer to establish trust, because many of them have been paying higher prices in the past for these same products, and they have distrust for the company. — Anna Hensel
Walmart's Gold Stars
A Bloomberg report on Thursday detailed Walmart's "Great Workplace" program, a new initiative designed to improve conditions for store employees that's pegged on new leadership and compensation structures, training programs and a gold-star employee rewards system. The program is being rolled out to stores incrementally, but is currently live in 75 Walmart Neighborhood Markets, and will be introduced in 50 Supercenter locations next.
There are elements of the program that border on pandering. For instance, the gold star program results in rewards like a free lunch with a supervisor, and, according to Bloomberg, a prompt to managers tells them to give out candy in meetings when ideas are suggested. But within Great Workplace is a push to pass along more power to the store-manager level, an initiative that mirrors attempts at other big-box retailers, including Target, Best Buy and Kohl's, to reform the way that in-store managers and employees operate. Target and Best Buy have all equipped their store employees with handheld devices that enable mobile checkout. Kohl's, meanwhile, has built a real-time data system that prompts managers with action items based on how items are selling or customer foot traffic.
Walmart's push to focus on improving the workplace for store employees comes as the company also makes headlines for rolling out in-aisle robots that can monitor stock levels and manage inventory. At least the robots are exempt from the gold star program. — Hilary Milnes
What we've covered at the NewFronts
Subscribe to the Digiday Retail Briefing: An email with news, quotes and stats covering the modernization of retail and e-commerce, delivered three times per week.
https://digiday.com/?p=332784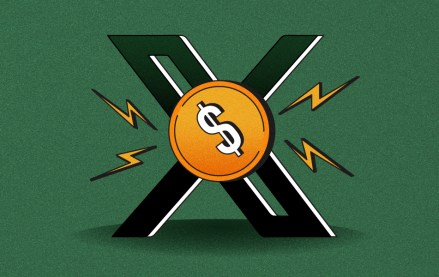 December 4, 2023 • 4 min read
Less competition for ad inventory means lower prices, but at the cost of associating with a platform facing ethical challenges.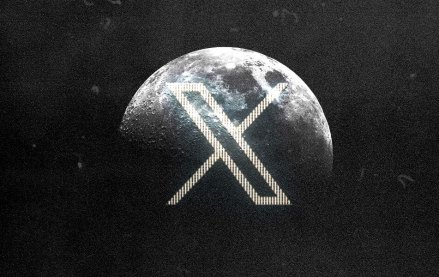 November 30, 2023 • 4 min read
In the packed DealBook conference in New York yesterday, owner Elon Musk bluntly told them to shove it.
November 30, 2023 • 2 min read
WorkTok, or CareerTok, is in full force. Combined, those hashtags on TikTok have over four billion views and it is benefiting Gen Z.