Kohl's is improving store performance by equipping managers with real-time customer data
November 2, 2018 • 5 min read
Customer data is going right down to the store level at Kohl's, where the company is using it to serve managers action items around how to better drive sales in their stores.
The Kohl's Actionable Analytics program is an analytical add-on to the store's existing associate dashboard, which shows sales data and other daily stats. With Actionable Analytics, Kohl's uses local customer data, comparable store data and machine learning algorithms to serve managers weekly tasks that they can check off to improve store conversions. The recommendations vary in scope, but are made using information like what customers in the immediate store area are searching for and buying online and in Kohl's stores, as well as what products and departments are selling well at other locations.
"So much data is available today, but we need to be synthesizing that for [managers] so they know their customer better, their business better and they get specific recommendations on what to prioritize," said Kohl's president Sona Chawla. "The worst thing you can do is throw a ton of data at them and expect them to absorb it. The big 'aha' we had was that we needed to give them insights. No CEO just gets a stack of reports on their desk; they're told a handful of top-priority issues or insights to tackle."
One store manager told Chawla that through a "Stores Like Me" recommendation on the dashboard, she learned that a particular electronic item wasn't selling as well in her store as it was at stores in similar geographies. With a visual merchandising recommendation, she figured out that the way the product was stacked in a display was making it difficult to see and access. Rearranging the display helped drive conversions of the product. In the tool, managers are able to check-off specific tasks they've completed and then track progress.
Other use cases: Store managers can anticipate how certain inventory might sell based on online searches and other store performances, and stock the floor properly so it doesn't get cleared out. Based on customer data, store managers will also soon be able to get staffing recommendations from the dashboard, around how many people to keep on the sales floor versus in the stockroom during particular store hours, and what departments might need extra staff depending on how products in that category are selling.
Kohl's began testing the Actionable Analytics dashboard earlier this year through the "Your Store" learning lab, which tests new technology in a small number of locations to see how it sticks. After expanding it to 50 locations, the company is now rolling it out to 300 of its total 1,158 store fleet. Chawla said that the high-volume holiday period will be an observation period for the technology but that the company plans to eventually roll it out to all stores.
The dashboard is one piece of Kohl's broader push to improve its store network. The company has been downsizing some stores to 35,000 square feet — 60 percent of its typical size — and adding capabilities like mobile check out, buy online pick-up in store lockers, self-checkout, RFID-enabled inventory, buy online ship to store, and mobile app tools like store mapping and in-stock product searches. While these tools have been tested in the "Your Store" learning labs, the holiday season is prime time for seeing how the technology scales. The stores are also critical online order fulfillment centers: Typically, 40 percent of online orders are fulfilled by a store location; during the holidays, that goes up to 50 percent.
"The stores are our secret sauce. If we didn't have our stores acting as fulfillment centers, we couldn't handle our digital demand," said Chawla. "It's critical to evolve them, but it's not about throwing a bunch of technology at the stores. Many 'stores of the future' have failed because it was a big bang, and they changed everything at once. That doesn't work."
The company's technology team is tasked with building out new tools — sometimes with external partners, not all technology is built in-house — and then iterating depending on how they're received. As Kohl's prepares for the holiday shopping rush, it's on par with other big-box retailers like Target and Walmart, using its broad store network as an efficiency point for tackling online order shipments and deliveries. Capabilities like on-the-spot checkout systems to reduce lines, ship from store and in-app tools are common in-store holiday strategies.
"These functional developments are becoming table stakes — that's what everyone in retail is competing on," said Bill Alberti, chief client officer at customer agency C Space. "But to become meaningful to customers, you can't get there by guesswork. It starts with understanding who your customer is and what their lives look like, and how you can fit your retail brand into their lives in more meaningful ways rather than just on functional developments."
With Actionable Analytics, Kohl's hopes to arm its store managers on the frontlines with real-time information based on customer insights to head off out-of-stock disasters in popular items or poorly staffed high-trafficked departments. For the holidays, Kohl's is hiring 90,000 additional store employees.
"Before, all of our data was passive. This is active," said Chawla. "It's about giving managers a voice — they have a voice today, but it's not well-informed by analytics. They should know the digital demand around them, what's happening with competition so they can react."
Subscribe to the Digiday Retail Briefing: A weekly email with news, analysis and research covering the modernization of retail and e-commerce.
https://digiday.com/?p=310415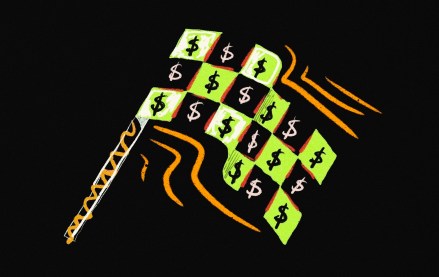 September 26, 2023 • 3 min read
With three Grand Prix races in the U.S. this year – Miami this past May, Austin in October and Las Vegas in November – the interest from U.S. marketers in Formula One has increased this year, according to agency executives, who say they expect that growth to continue next year.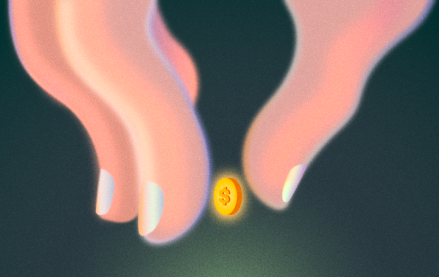 September 26, 2023 • 6 min read
A Digiday+ Research survey found that brands and retailers report using Facebook less over the last few years, all while the platform's value to their revenues and brands has increased.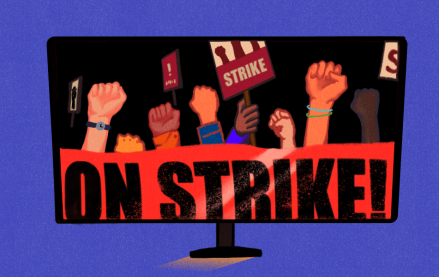 September 26, 2023 • 5 min read
The timeline for a return to business as usual – whatever that may mean now – is yet to be determined.