The strangest thing about walking into an agency these days is that you can hear a pin drop.
The confluence of open-floor plans, rampant headphone use, and a generation of phone-averse millennials has created a workplace where silence, not noise, is the new normal. Ironically, the library-like environments can be traced, in no small part, to agencies latching onto trendy ideas around collaboration.
Open office plans, popularized in Silicon Valley, were adopted en masse by ad agencies through the 2000s. But people sitting next to each other without office walls don't necessarily collaborate more. In fact, they often collaborate less, as they re-create private space with headphones.
"It's a funny thing," said Michael Epstein, chief client officer at Carat USA. "With an open floor plan, you'd think it would be wildly disruptive with people constantly talking to each other. More often, you see them with headphones on."
Rich Silverstein, co-chairman at Goodby Silverstein and Partners, said that he thinks headphones were invented by money-crunching CFOs to make people believe they have their own office. "Headphones are the greatest invention for office space ever," he said.
Not all of this is bad, of course. Agencies have long rewarded fast talkers; headphones are the new way of burrowing more deeply into work. You could argue it's the mark of a doer.
"Headphones are a way of announcing to the world, 'Don't talk to me, I'm actually working'," said Dave Snyder, executive creative director at Firstborn.
Of course, this isn't always the case. Some at agencies say headphones are a convenient way to cut themselves off, which often becomes an all-day habit rather than an as-needed mode. (As Digiday alum John McDermott wrote in MEL last week, there are many negative effects on efficiency and creativity in the workplace because of headphones.)
When Vann Graves, now founder of small shop FL&G, started in the business at BBDO, folks had offices. Junior people started in a bullpen or a big table on the floor. Having an office was a rite of passage, he said. But being junior and working at a big table with other people was helpful, he said. But it was also OK to go find a quiet space to have a private conversation or a meeting.
Open floor plans mean fewer private spaces — so in the absence of a place to go "be collaborative," people just put their headphones on. "It got quieter because if you try to talk, people tell you to 'shut up,'" said Graves.
There is also, of course, the millennial factor. These born-multitaskers are used to a work culture where open floor-plans are the norm. Their instinct is to put on headphones. "That's just what they've always been exposed to," said Graves.
One agency exec who said he did not want to be named because "it's my problem, not theirs," said he struggles with having a team who is sitting physically near him but never really available because of their headphones habit.
"I used to think they were uncommunicative, but truth was they were IM-ing and texting and Snapping each other the whole time. Just doing it silently." As Snyder at Firstborn puts it, collaboration doesn't have to mean two people talking physically. As mystifying this is to executives with flecks of gray in their hair, their young colleagues shrug and send off a Snap to someone sitting 10 feet away.
Silverstein says that back in the day, offices defined people: what they hung on walls, the books they had, what was on their desks. "Everyone insisted on having their own," he said. Today, space isn't what defines people, he said. "Sardines would all be happy if they had headphones." But agencies need to be loud, said Silverstein.
Another thing that changed collaboration levels was a shift in roles. Previously, there may have been a different art director and a different writer working together. Now, roles have blurred; one person wears many hats. "I am the AD and I'm the writer, so I'm going to put headphones to block out the noise and so I lose out on the collaboration thing."
For Steve Williams, CEO at Maxus Americas, it may also be cultural. He said in the U.S., the agency world is more low-key and lacking in energy at least from an office-space perspective. "There is a lot of hankering for private space and thinking spaces." And since few agencies have the rooms, headphones go on.
Maxus is about to redesign its offices and Williams says he will focus on a "strategic" open-plan environment with plenty of huddle rooms. "Is it getting quieter in the workplace? Yes. But you can't dictate a culture."
While headphone use on one hand is considered polite, studies have shown that it increases feelings of isolation. A study by professors Sigal Barsade and Hakan Ozcelik from Wharton and Cal State, respectively, found a couple of years ago that isolated employees often feel like they belong less at work, which in turn affects output. And a different study from Isaac Kohane, a director at Harvard Medical School, found that innovation and creativity are directly linked to physical proximity — which headphones figuratively, at least, decrease.
Ken Lloyd, a professor and author of a book on office culture said some research that headphones contribute to employees missing conversations and sensing less engagement in their work, as well as feeling less connected at work. The buzzword in HR circles is "employee engagement." Headphones wouldn't seem to encourage that, as they disengage from their surroundings and coworkers.
Another reason for quieter offices is a shift in communication strategies, say executives. At the Digiday Agency Summit in March, plenty of agency execs groused about phone-phobic millennials who don't want to talk to clients in the time-honored way: long, intensive conference calls. And calls are a way of life: Carly Carson, an account director at PMG, said that account services used to go through specific phone training that showed how to write call recaps, kick of phone meetings. "They almost prepared us with a script of sorts." That has come less in handy — Carson said she communicates less on the phone than ever before.
Workplace collaboration services like Slack have rolled out at agencies like Firstborn and R/GA that have meant client and internal communication text-based. Kim Sivillo, a managing director at iProspect, has found more employees are now texting clients. She herself has five different messaging platforms on her computer — each client prefers different ones, from AIM to Slack to Facebook Messenger.
"Clients are expecting real-time responses, so phone calls are on their way out," she said. "And it's not just millennials. Every time my phone rings, I look at it and say, 'Who? Why are you calling me!'"
https://digiday.com/?p=172831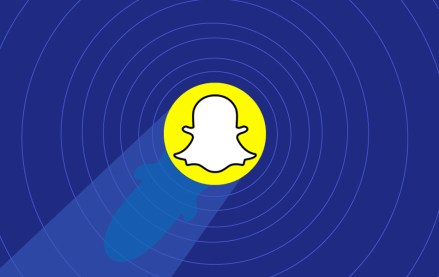 September 29, 2023 • 3 min read
•
•
"We are not diminishing the importance of AR," he said. "In fact, we are strategically reallocating resources to strengthen our endeavors in AR advertising and to elevate the fundamental AR experiences provided to Snapchat users."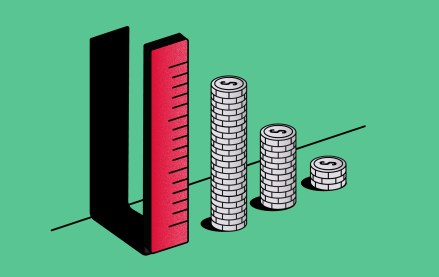 September 29, 2023 • 4 min read
•
•
In Q4 of this year, Activision Blizzard Media is launching in beta a new measurement tool dubbed the Attention Measurement Scorecard. The goal: to raise brands' and marketers' confidence in in-game advertising.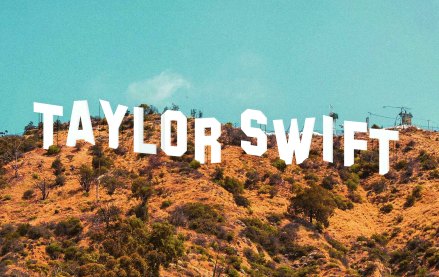 September 29, 2023 • 4 min read
•
•
The concert film will likely help build on cinema advertising's momentum after Barbenheimer.