'The gold rush is over': Understanding SXSW's surprising analog side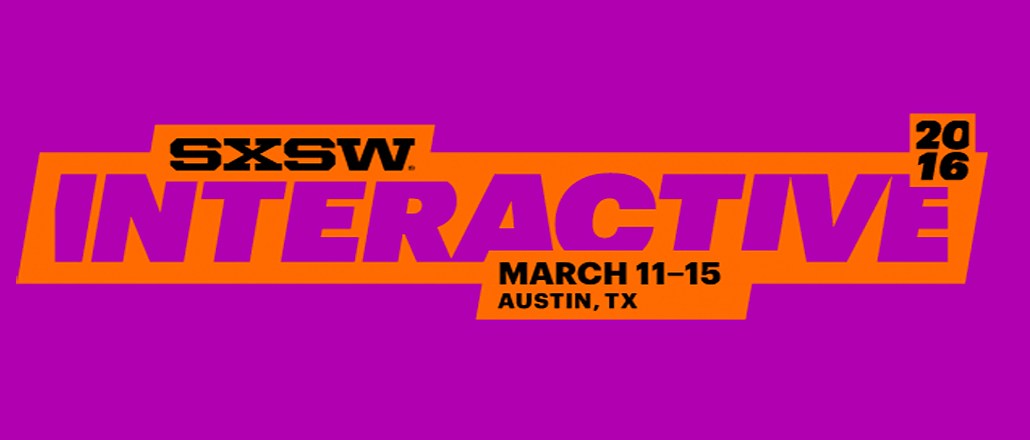 For a conference that is all about digital, there is a decidedly analog vibe to the interactive portion of South by Southwest this year. To be sure, virtual reality is the buzzword of the year by a long shot. The New York Times has taken over the hipster hangout Easy Tiger and turned it into a VR hub. There are VR activations by McDonald's, music brands, fashion designers, sports brands and gamers. Oh, and a porn studio (we had a conflict and couldn't make it).
But there is a strong tactile undertone to this year's proceedings. Questlove was on hand to spin 45s, and John Kunz, owner of Austin's Waterloo Records, was on his first SXSWi panel — about vinyl. "You can't roll a joint on an MP3," he joked.
Multiple SXSW brand efforts involved that most touchable of mammals: puppies. And Grumpy Cat put in her time with fans on behalf of Friskies. Digiday was on a panel called "Email is the Devil and Must be Vanquished," while Ogilvy held a popular panel called "Screw Email!" about why the best communications are handmade.
Indeed, American Greetings took over a bar to celebrate bespoke correspondence. (There was even a station where befuddled millennials were taught how to work typewriters; they kept mashing all the keys because they typed too fast.) Alex Ho, executive director of marketing for the brand, recalled a recent Lollapalooza where he had set up a similar interactive display. He had to teach some of the concert goers how to address an envelope.
"We've pushed the digital revolution pretty far," said Jon Ruby, svp and creative director at American Greetings' agency, Mullen Lowe. "People are slaves to their devices. There's a bit of a backlash. Three or four years ago, everyone had laptops here. Now they have laptops, but you're seeing them closed, with Moleskine notebooks perched on top."
It's a haptic affair. Over the course of a dozen or so interviews in the past two days, not a single attendee said they were here to attend a panel (unless they were on it). Instead SXSW is more about interpersonal relationships, face time, client meetings … and free booze, barbecue, parties and more barbecue.
"VCs are somewhat teched out and marketing has sort of coopted this festival," said Sam Weston, vp of communications at the Brooklyn agency Huge. "It's more about applying technology to culture, businesses and solutions now. Less about 'what do you think of this new app?' There's more of a substantive conversation happening. The gold rush is over."
In other words, don't look for the next Twitter to launch this weekend. And the digital we do have — with the possible exception of VR — has been around for long enough that the novelty has worn off, said journalist and author Rob Walker, himself a panelist. "There was this period when everybody got carried away with digital coming along. That it was going to wipe everything else out — that whatever is in ascendency will replace the older thing. That's kind of never really true."
Nor is it as permanent as we once assumed. "I used to think that digital was forever, that 'oh, I'll have these MP3s forever,' said Walker. Instead he often finds himself trying to open old files and documents that were saved in an obsolete format. "Weirdly, a shoebox full of photos now seems more permanent than the pictures on your iPhone."
It's a feeling that carries over into the work we do. When everything is digital, will there be a paper trail of our careers? What will it all amount to? (Maybe all the open bars at SXSW are to help stave off existential meltdowns in Texas.)
"I've spoken at another big digital event last year in Barcelona, and was surprised by the amount of young digital designers asking me for advice on how to switch into a job in print design. There seems to be some frustration with working within these jobs that never offer a final, touchable thing," said graphic designer and typographer Stefan Sagmeister. "As this machine-made 'objective' direction has now been the status quo for almost 100 years, a more human, hand-made, subjective, natural approach is the more effective way to communicate."
Which to people like Kunz, of Waterloo Records, is pure music. Indeed, vinyl's surprising tenacity owes a lot to its human and durable qualities. "It is also one of the best generational bridges I've ever seen," he said. "To see some 27 year-old-kid just be so stoked when they find out mom has all the Beatles albums, or that Grandma went to a Jimi Hendrix concert — all of a sudden she's not this frail grey-haired woman. She's someone with stories to tell."
https://digiday.com/?p=166313