Digiday is at SXSW giving you the latest industry news out of the festival at Austin, Texas. More from the series →
The meat (your choice of chicken, ribs or brisket) was the star of OMD's annual Bootstrap Barbecue event at SXSW Saturday afternoon.
That's not surprising — this is Texas, after all — and for startups in attendance, who were there to mingle with some of the biggest brands in the world, like Visa, Walgreens and Pepsi, it was par for the course.
Frustrating as it was to struggle to facilitate connections, it's emblematic of what most startups go through in Austin. It's the reality of SXSW: with growth has come a deafening noise and a million shiny objects.
"It's the petting zoo effect," said Mark Silva, CEO of Kite, a company that has worked with companies like GE and McDonald's to connect brands with startups. "They come and they take meetings but no business gets done."
OMD's matchmaking event started a few years ago with very noble intentions. According to Ben Winkler, chief digital officer at OMD, brands were coming to SXSW with two things in mind: meeting innovative companies, and eating brisket. "So we brought the two things together."
OMD isn't the only one trying to solve the disconnect. First-timer Visa has an entrepreneurial challenge, a fast-paced pitch competition judged by the brand's marketing leadership team. McDonald's has its own competition, a "Shark Tank"-like set up. There are about 80 pitch competitions at SXSW this year, said Silva, some by agencies and others by early adopter brands that know that "taking meetings" is just not enough.
Lauren Sherman, head of marketing at Shyp, an on-demand shipping experience startup, said it has become too hard for brands to be able to focus on who they really want to see and potentially partner with at SXSW, which is why events like OMD's help. The budgets are also tighter for small companies. "We just can't spend the kind of money" it takes to sponsor a party or do an activation, she said.
Even if they had the headspace and money, there's literally no room: brands have taken over every possible corner of downtown Austin. Even the sky: During the OMD event, a plane trailing the likeness of Friskies spokescat Grumpy Cat, glided by overhead.
Silva said that brands are facing C-suite pressure to be innovative but don't know how to go about it. That contributes to a SXSW where people may be talking, but nothing is getting done. Christophe Daligault, CMO of Firechat, who is at SXSW for the first time, calls it "startup purgatory."
Firechat, a messaging app with about 5 million users that works without WiFi or network, is trying desperately to capture brand attention at SXSW by borrowing a strategy Twitter employed when it blew up in 2007 at SXSW by taking over the Convention Center.  "We need to do what Twitter did," said Daligault. Firechat grabbed a space on the third floor of the J.W. Marriott hotel in Austin, where it put demos of the app on big screens and launched a "SXSW edition" of the app so attendees can chat about the best parties, speakers or events.
"You come to a place like this and you say, what am I going to do? How am I going to break through?" said Daligault, a former agency guy who also spent 14 years at Microsoft as the head of marketing for MSN. Today, at Firechat, his marketing budget for the year is slightly less than what he's used to: Under half a million. "That's a challenge."
Zach Paradis, director of strategy at SapientNitro, said that "Every group has a harder time to push through the noise at SXSW. The festival has become so big across so many venues and parts of the city that it's hard to capture the zeitgeist like Twitter did in 2007."
Shante Timberlake, who does business development for a startup called Listenr, a Tumblr-based app for iOS devices, is giving it a go anyway. Her approach: "divide and conquer." She sent one member of her team to the Visa competition, another to McDonald's, while she herself went to OMD. "We don't want to do swag. We don't want to stand on the street," said Daligault.
"We don't want to scream, but it's hard to get anyone's attention."
https://digiday.com/?p=110895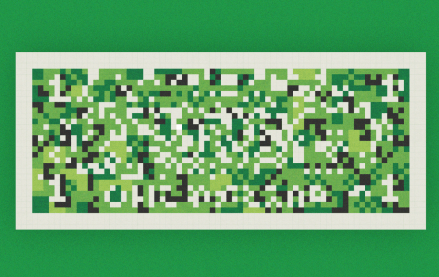 September 21, 2023 • 3 min read
Ducati has legitimate reasons to investigate Web3 tech as a marketing tool. Building a community of Ducati enthusiasts, or "Ducatisti," has been a core element of the brand's marketing for decades.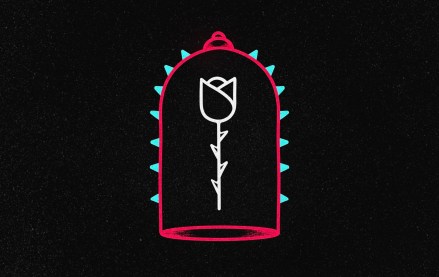 September 21, 2023 • 5 min read
In this edition of the weekly Digiday+ Research Briefing, we share focal points from Digiday's recently released reports on agency and brand confidence in TikTok, and on how publishers are making Instagram work for them.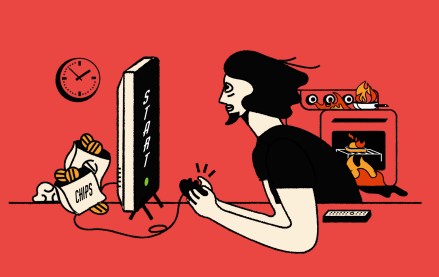 September 21, 2023 • 4 min read
While this is the first gaming related livestream Fandom has done with Instagram, it's part of a bigger push to celebrate and embrace the vast gaming community among the Gen Z demographic thriving on Instagram's platform.