'Sucky' Charms and 'Shittles': Introducing brand autocorrects
April 28, 2015 • 2 min read
•
•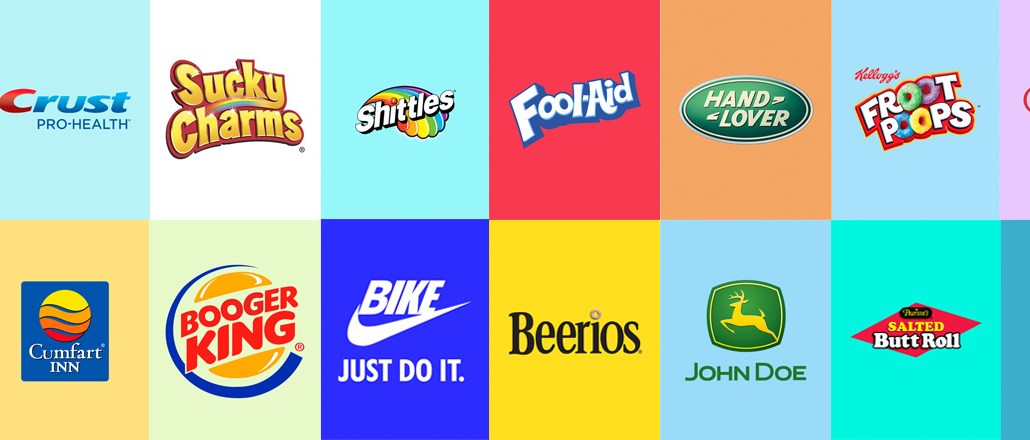 You'd better brush with Crust after downing all those Jizzlers, friend.
Stupid Autocorrect — those unintentional and often hilarious malapropisms that are the result of an overzealous smartphone autocorrect — has brought laughs to the Internet for years. Now, of course, comes stupid autocorrect for brands, generating Garbage Pail Kid renditions of some of the world's most iconic logos.
The site, "Stupid Autocorrect Brands" is a new side-project from a Commonwealth/McCann copywriter that reimagines the names and logos of brands as if autocorrect had mangled them. Thus Nike becomes Bike, Crest becomes Crust and Kool-Aid becomes Fool-Aid. There are also somewhat more profane ones: Skittles, which is re-christened as Shittles, and Twizzlers, which becomes Jizzlers.
The man behind the idea, Scott Wolf, told Digiday he came up with the idea when he was riding his bike around Detroit, trying to ride and text at the same time. While typing "On my bike," his phone kept changing it to "On my Nike. "The project bloomed out of that little moment of tech struggle," he said. It started with Nike/Bike, and Wolf took the next two months to create more doctored logos for other brands, like Land Rover (Hand Lover), Pop Tarts (Poop Tarts) and Froot Loops (Froot Poops).
Wolf is also behind another buzzy advertising side hustle: admojis, which tweaked existing emojis like the "poop" or the "monkey" and added ad-related captions that featured some pithy humor about truths in the ad business.
Side projects are a bit of a thing for Wolf, he said, although he has no plans to monetize or blow them out into real businesses. It's more about keeping sharp and using his free time to create things that make his friends — and his bosses laugh.
"I like to stay busy and see what I can come up with that's funny or unique or a twist," he said. "But I do it mostly just for fun and to make people laugh. It also helps keep my creativity game strong for when it comes time to sell some ads."
https://digiday.com/?p=116346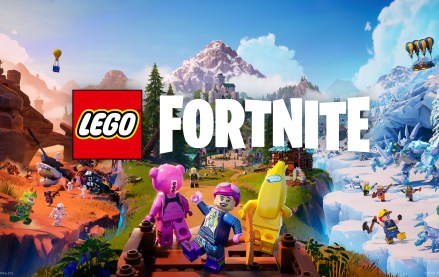 December 7, 2023 • 4 min read
The game worlds of "Lego Fortnite" are 20 times the size of the digital environment of "Fortnite: Battle Royale" — and they're built completely out of virtual Lego bricks, making the entire experience a showcase of the Lego brand.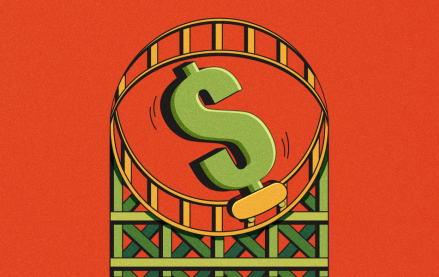 December 7, 2023 • 5 min read
In this week's Digiday+ Research Briefing, we examine the challenges facing programmatic advertising, how publishers, brands and retailers are giving up on X, and how publishers and brands are rapidly increasing their use of AI, as seen in recent data from Digiday+ Research.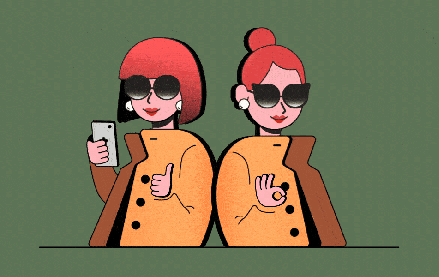 December 7, 2023 • 4 min read
The creator economy is on its way to becoming more like the programmatic market than many advertisers realize.