Subway enrages Twitter after it hikes the footlong's price to $6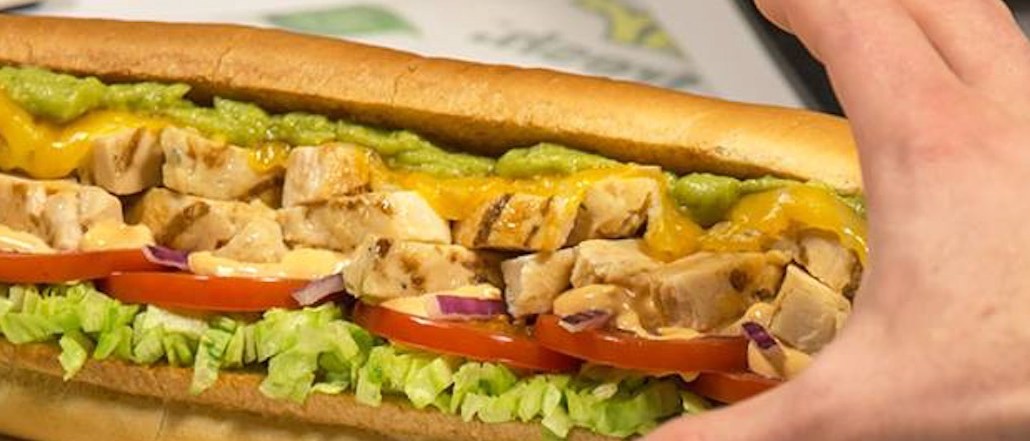 Nothing angers people more than a $1 increase on an already cheap sandwich.
Subway is learning this the hard way after the chain announced that it's rising the price of its footlong from $5 to $6, meaning that it's "five dollar footlong" earworm of a jingle is history.
It's the first price increase for the sandwich since Subway rolled out the deal in 2007, the company said in a statement, adding that its costs have "gone up greatly and inflation has eroded the value of everyone's dollar."
Subway revealed the news in a series of peppy GIFs on Twitter in a puzzling attempt to get people excited to pay another dollar:
We interrupt your newsfeed with an important update: starting tomorrow, ALL of our classic footlongs are $6 each! pic.twitter.com/ZgPSBy23WI

— SUBWAY® (@SUBWAY) February 3, 2016
Looks like we're going to see $6 subs on the 4th, that's ALL of our classic handcrafted footlongs for $6 each! pic.twitter.com/PN5TuwXGEb — SUBWAY® (@SUBWAY) February 2, 2016
The Internet, a place that always takes frivolous fast food news well, took the perfectly reasonable price increase in stride. Just kidding! People lost their dang minds:
FUCKING BULL SHIT RT @SUBWAY: BREAKING NEWS: Starting February 4th ALL of your favorite classic footlongs are $6. pic.twitter.com/XY6yeo4eHe

— A♭ (@AlexDonAudio) February 4, 2016
when you hear about Subway changing the $5 Footlong to a $6 Footlong pic.twitter.com/J0QGlHY74D — Subway WWExperience (@WWESubway) February 3, 2016
Subway used to have 5 dollar footlongs all year round and now it's a "deal" to get them for 6 bucks. Wtf

— Michael Gossler (@MichaelGossler) February 2, 2016
@SUBWAY the fuck happend to $5 footlongs? first you try to fuck us with $6 6 inch and now this shit? fuck you subway!

— xXWilderGamerXx (@xXWilderGamerXx) February 2, 2016
@SUBWAY pic.twitter.com/r3BAm9e1lK

— Jeremiah Linson (@JeremiahLinson) February 3, 2016
Just another day on the Internet.
https://digiday.com/?p=160050