Subway had already been featuring tainted spokesman Jared Fogle in fewer ads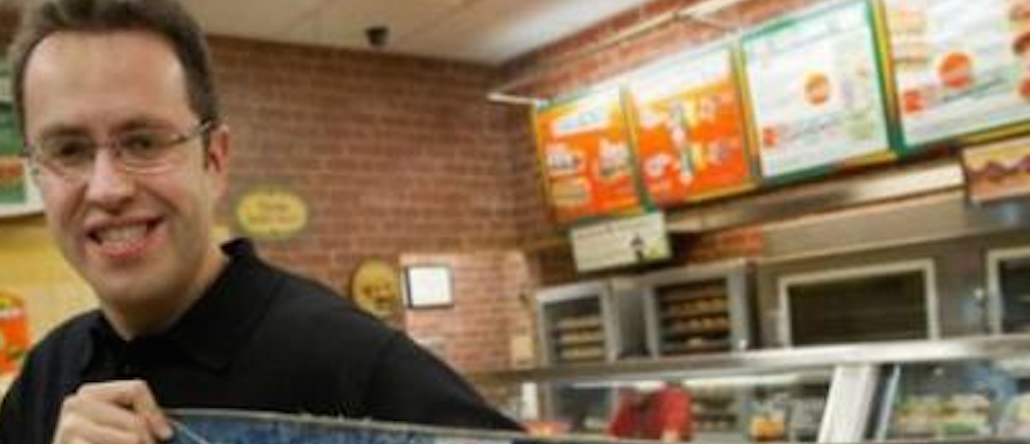 Turns out Subway's television ad spend was already keeping a healthy distance from a suddenly-toxic Jared.
New data from iSpot.tv, a company that tracks television ads as they air, found that Subway aired 40 different ads this year — but only three featured spokesman Jared Fogle.
The chain announced late Tuesday it would be "suspending" its relationship with Fogle, who was in the news yesterday after the FBI conducted a search of his Indianapolis home allegedly in connection with a child porn investigation.
Subway did, however, run a Jared ad last night — a spot about Jared's "journey" from overweight to fit, which aired nationally at about 8 p.m. ET.
The brand has featured Fogle in less than 5 percent of all the ads it ran nationally so far this year. Only $15.7 million of its ad spend — out of almost $230 million — supported ads featuring Fogle. Fogle was one of the forces behind Subway's fit and fresh image, say restaurant experts: In 2013, Fogle appeared in the company's first Super Bowl since 2005, as the chain congratulated him on keeping the weight he lost off — with the help of the chain's sandwiches.
He has been a spokesman for the sandwich chain for 15 years and lost over 300 pounds while in college on a Subway diet. But the fact that Subway seems to have already been backing away from using Fogle as a cornerstone of its marketing should help resolve some fresh questions about the brand's investment in their tainted spokesman.
https://digiday.com/?p=124945