Striking the balance: Amazon needs to figure out where its priorities lie
December 13, 2018 • 4 min read
•
•
Amazon has an exploding opportunity in selling advertising. It's also got a potential reckoning on its hands.
As the retailer grows its ad inventory, adding new formats and sees demand (and budgets) rise at marketers, it's also going to have to figure out at what point there are too many ads.
Here's what happens when you search for "cookies" on Amazon.com The top rail is entirely sponsored by Oreo. The row below that, and basically the rest of the page, is three sponsored search listings, for Pepperidge Farm and Chips Ahoy.
Only after you scroll do you get top rated cookie listings, based on Amazon and customer ratings.
According to Merkle's latest digital marketing report, there are more ads than ever on Amazon: Amazon sponsored products spend grew 62 percent year over year, while headline search ads — now known as sponsored brands — grew 86 percent.
"Sponsored Brands stand to benefit from Amazon's recent layout changes that significantly increased the number of page locations where these ads may show," the report reads.
Amazon advertising search is also working — Merkle also found that sponsored product conversion rate is higher than Google shopping, something that means that Amazon searchers, in general, may not mind seeing more ads because they approach Amazon with intent to convert.
"They're doing a test of what advertisers want," says Jessica Peltz, a partner at MDC Ventures, who has among her investments a couple of startups helping brands navigate Amazon. "Facebook and Google were in the same place of how many ads, whether to have ads in certain places.
Another buyer who chose to speak anonymously says that it's a question that's part of a larger theme, relevant to not just Amazon, but also others, like Google, Facebook or Twitter. "They all serve two masters. On one hand, they've built a model entirely dependent on consumer traffic and engagement. On the other hand, the business model is premised on advertising."
The caveat here is that Amazon is not Google. Google makes 90 percent-plus of its revenue from advertising, the majority of that from search ads. Amazon's $2.5 billion ad business is a drop in the bucket compared to its retail business, and its overall revenue, which is worth $56.6 billion. The ad business may be more profitable, and of course, more high-margin, but it works because people shop on Amazon.
Some of this is something Amazon seems to be cognizant of, not least because it's something even the market is watching. On multiple calls over the past year, analysts have quizzed chief financial officer Brian Olsavsky on how it plans to balance the ads with a good customer experience.
Mike Dossett, who heads digital strategy at RPA, says the reckoning is coming. However, it may be slightly softer than expected. "Customer attitudes to advertising on Amazon are that they're useful and relevant, and because they're shopping ads, they're somehow less interruptive," he says. Bobby Figueroa, a former Amazon ad employee and now CEO at a startup called Gradient, says that Amazon is customer obsessed — and right now, ads actually serve the customer. For example, a search for iPad shows relevant results that happen to be paid ads. "These choices happen to be paid ads, but if in the end the choices are very good, would it matter?"
Perhaps not for now, but eventually, say buyers, there is a balance needed between Amazon's desire to relentlessly pursue great customer experience and make money from advertising that is sitting on the table. "And for now, that's a weird balance," says Dossett.
The likelier outcome is that Amazon is will have to begin pushing its less traditional sources of inventory harder — video, for example. Unlike display or sponsored search listings, these are less likely to disturb the retail experience.
"The value capture right now is on the direct-response and performance side. But if they want to figure this out, they need to get into brand building and people's experiences," says Dossett.
Amazon's already pushing those — what's unclear is whether marketers will bite. So far, buyers are more interested in DR where their returns are doubled and in some cases quadrupled. And "brand-focused" placements aren't showing those results, say most marketers.
Whether that happens or not, one thing is clear: The ad industry is enamored by Amazon, and believes it'll shake itself out. "The thing Amazon is good at is trial and error," says Jeremy Cornfeldt, president at iProspect. "I remember when Amazon introduced free shipping, Jeff Bezos sent an email and said 'we'll try this,'" he says. "They figured that out, they'll figure this out."
https://digiday.com/?p=315273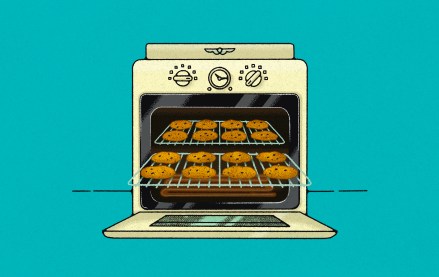 December 11, 2023 • 1 min read
Digiday Programmatic Marketing Summit attendees speak out on why they rate the overall industry's post-cookie readiness so low and what it'll take to raise it.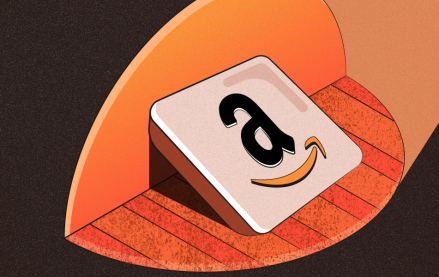 December 11, 2023 • 4 min read
Retail advertising is poised to have its moment, and brands and retailers are upping their marketing spend on Amazon and making the channel a more important part of their holiday plans this year.
December 8, 2023 • 3 min read
For Atlas Creative, expanding into Roblox is not solely a play to scale up. The company believes there are concrete benefits that will come with having a hand in multiple metaverse platforms.