A riot broke out on Thursday night in Paris outside of 46 Rue Cambon, a venue that frequently plays host to Paris Fashion Week runway shows. The crowd was a formation of fans of the on-fire streetwear brand Off-White, the fall collection of which would be going down the runway that evening. They thought they could catch a glimpse or maybe even sneak in — after all, the brand's shows had been opened to the public in the past.
The surrounding hype was unprecedented for a fashion week show. No wonder Off-White designer Virgil Abloh's name is one of the first to surface every time a luxury house is in need of a new designer.
"Luxury brands would look so far down on this 20 years ago," said Andrew Raisman, the CEO of sneaker and streetwear app Copdate. "Now today, the people who shop at Chanel on Rodeo Drive feel just as validated in an Off-White long sleeve. There's no more division between luxury and streetwear."
While luxury brands have always gained inspiration from underground, subculture and streetwear style, for the first time, these designers and brands are getting a seat at the table. What used to be contained to the sidewalks of Soho, where dedicated fans and business-savvy resellers line up pre-dawn to get their hands on coveted new product drops, has seeped into not just mainstream fashion, but the highest echelons of it.
As a result, Balenciaga can sell a $1,040 sweatshirt and get away with it.
For luxury fashion houses, there's a new ultimatum as they look to win over a younger set of customers: Find a way to cop some street cred, or risk irrelevancy.
'These designers are turning the definition of luxury on its head'
Leading the forefront of this streetwear-ification of luxury are designers like Abloh, Kanye West and Demna Gvasalia, whose designs for both Vetements and Balenciaga can be so mundane, yet so expensive, that anyone who isn't acting like they get it must think it's some kind of joke.
A model on the Vetements runway
"The price points are astronomical. But when you buy luxury streetwear, you're not paying for the most handcrafted, highest quality piece of garment. You're buying into a subculture. It's something you either are a part of or want to be a part of, and when you think about it, that's what any luxury brand has always been about," said Mick Batyske, a DJ, streetwear influencer and investor. "Maybe the item itself is not justifiably worth it, but you're attempting to buy membership into a club. That justifies the price."
While propped up on the same set of values and motivations, streetwear and luxury truly converged as streetwear designers began to cross over to luxury brands. Key hires have come to define a luxury brand's cool cachet.
"In order to protect their place, luxury brands have to identify with the customer, and they have to hire the right designers who can tap into what that customer today wants," said Yu-Ming Wu, the co-founder of Sneaker Con and founder of Sneaker News. "Gucci did it. Yves Saint Laurent did it. Givenchy did it. These designers — Alessandro Michele, Hedi Slimane, Riccardo Tisci, Demna, Virgil — they're all turning the definition of luxury on its head."
Most recently, Burberry hired Tisci to help steer the brand's turnaround efforts by lending his street-inspired style to an old-fashion brand. It's not a guaranteed formula. Whether a brand can hire its way to cool depends on if it can hit the right notes with the customer base that they're trying to appeal to. And today's customers can sniff out a phony from a mile away.
"The guys that get it right are so hot because it's so hard to do," said Raisman. "What the big brands do have is money to burn. They can afford to give everything a shot. Tisci is a smart hire, but it doesn't assure the brand of anything. You want to be cool? You'll be cool when we say you're cool, and that's the only thing that matters."
The Virgil Abloh effect
The challenge, of course, is that predicting what's cool is impossible, and in fashion, nothing stays cool forever anyway. According to Raisman, Gucci should already be thinking about what it's going to do when the cool kids turn their back.
But when all this goes away, the key is that brands have evolved their intrinsic mindset about what luxury means to customers.
"Everything in fashion goes in cycles. Next year, everything you see on social media today may not be cool anymore," said Arby Li, the editor-in-chief of Hypebeast. "But there is an overriding shift that's taking place. Luxury fashion has become much more approachable."
According to Batyske, streetwear designers "popped the Upper East Side elitist bubble" that luxury brands used to live in. It's almost ironic: Streetwear has a reputation for being anything but inclusive, and the price points are equally prohibitive. But the more streetwear designers have spent in the mainstream, the more community-minded they've become.
"The community aspect of streetwear has infused itself into high-end fashion to take it down a few notches and make it more about the people," said Batyske.
Consider it the Virgil Abloh effect.
"Like with a lot of this discussion, it points back to Virgil," said Li. "He's transparent. He's opened up so you know exactly what's going on with the brand and with the industry, so even if you can't get it, you're part of it."
Designers like Abloh have brought a sense of approachability to an industry that once felt closed off, but streetwear has to walk the same line that luxury brands do in the age of overexposure and Instagram. They have to figure out how to maintain a level of exclusivity that fuels desire and cachet while still drawing the attention of the masses.
"Streetwear brands and luxury brands both have to maintain their exclusivity and perception. Demand has to drive interest; if everyone could get something, it would kill the hype," said John McPheters, the CMO of sneaker retailer Stadium Goods. "You have to drive conversation that's even greater than your actual sales. It's aspiration. And that's why these designers can do such great things in a luxury setting."
'There's no point in categorizing anything anymore'
When streetwear is luxury and luxury is a sweatshirt, where do both industries go?
"It's all clothing. I don't think today's customers require a definition. They just want to see something different," said Li. "There's no point in categorizing anything anymore."
Regardless of shifting definitions or the cyclical nature of fashion trends, brands on both ends of the spectrum can plan on one thing remaining consistent: Customers today call the shots. That's an ongoing point of adjustment for luxury brands that once set the tone of the industry from the top down.
"Having all the money, research, agencies, everyone at your service, doesn't matter anymore. The public has got to be feeling it. The kids call the shots," said Raisman.
A scene like the one outside of the Off-White show during Paris Fashion Week is not going to become the norm. But it can be considered the pinnacle of what's possible when a designer catches lightning in a bottle — and it's something that other brands are going to be watching and pushing for, regardless of what camp they're in.
"The greatest part of this shift is that it keeps the creatives from not being lazy, and let's be honest. It was lazy for a while. The way luxury looked 15 years ago? Give me a break," said Raisman. "Everyone got a good shakeup, and this whole incorporation of artists and collaborations and capsules, that's keeping these brands on their toes and pushing out better product. It's a zero sum game."
https://digiday.com/?p=278210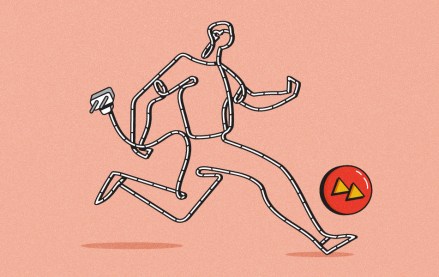 September 22, 2023 • 4 min read
Women's sports are having a moment. Brands, media companies and agencies are looking to get in on the action.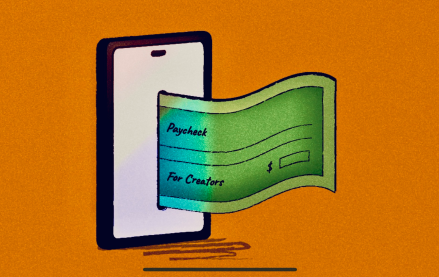 September 22, 2023 • 6 min read
The Hollywood strikes were supposed to be a game changer for many of them, but the situation hasn't quite lived up to the hype.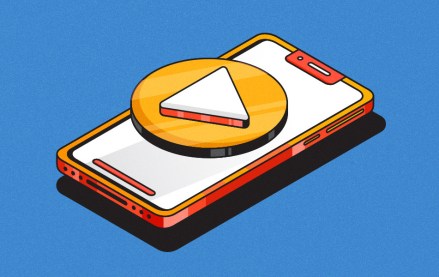 September 22, 2023 • 5 min read
Given the rise of short-form video, agencies that focus on the format, rather than specific platform expertise, will reap the rewards.