Somewhere over the course of the past few months, things took a decidedly strange turn on Velveeta's Facebook page. Around Mother's Day a silver fox of a male stock photography model began appearing in heavily Photoshopped posts, by turns holding a Velveeta quesadilla, stirring a bowl of cheesy pudding and even lying in bed with a woman. The copy bordered on insane.
Things got even weirder, though, when the model and his real-life wife began contributing to the comment threads. Turns out his name is Tony Northrup and he really is married to the lady in bed. The Velveeta quesadilla had been edited into the photo in place of a pie, and the cheesy pudding had been a salad in its pre-Photoshop days.
Northrup, 40, is a professional photographer and best-selling how-to book author. (He was also dubbed "sexiest geek alive" after winning a contest in 2000.) These days he shoots and teaches photography with his wife Chelsea and, yes, occasionally models. You may have seen him in Cialis ads.
Northrup recently spoke with Digiday about the ups and downs in a life as a stock photography model. Excerpts:
How does one get into stock photography modeling?
With stock photography, one of the biggest challenges is finding models. I started as a stock photographer. Chelsea and I were not married yet, but she was doing a lot of modeling. She was in really good shape. But then she started shooting too, shooting everything. And that included me. Now we take turns in front of the camera. We take pictures of other people too, but we've been successful because we've known the process from all sides.
How do your photos get picked up?
You do it speculatively, not for a specific client. You create content you hope people are going to want. They'll be searching for it, see it and hopefully buy it.
Is that what happened with this Velveeta campaign?
In this particular set, I was mixing a salad in one photo. They photoshopped out the salad and swapped it in with a bowl of Velveeta.
You didn't know they were going to do that?
I had no idea. The day before Mother's Day I started getting text messages from people I hadn't heard from in years saying, "Dude, you're on the Velveeta Facebook page."
So you have basically no control over where pictures of you end up?
The fun part is that you don't know if anybody is going to even use your pictures. You see them sell, but they never pop up anywhere. Maybe they're buried on page 15 of a newspaper, or they're on some billboard somewhere. But then sometimes you do stumble across it. If you have a sense of humor about it, it's hilarious.
What's the weirdest thing you've seen pictures of you used for?
This Kraft thing would definitely be right up there. At one point, I was at the top of the Cialis main page and in advertisements everywhere.
Do you get paid more for a big campaign like that?
They buy the photo, and they pay a different amount depending on if they use it on TV or the Web. If it's successful, I don't get any extra money for it. We don't have any advance notice, and we're discouraged from communicating with the clients just as they're discouraged from communicating with us. The stock agency likes to be the link between everything.
What if you hate Velveeta?
They can't use a picture and say Tony Northrup likes Velveeta because in the photo I'm not Tony Northrup. I'm Gray-Haired White Guy.
Has a picture of you ever ended up anywhere you truly objected to?
I've found my images popping up in a few racist uses, some sort of racist article that happened to use a photo of me. Those are pretty rare.
And your wife?
At one point there was this model who was fired because her butt was too big. I happened to have a photo of Chelsea with a ruler in front of her butt. So that got used on a lot of news articles about that model. That's not exactly what you want your butt to be used for, a story about a model whose butt was too big.
You guys have a weird life.
It's funny, a lot of unintentional things happened to me. For the sexiest geek alive, my friends entered me. That was back when it was sexier to be a geek, I guess. There's a lot of serendipity, like with Velveeta. Chelsea has popped up on the cover of Yoga Magazine.
So how does stock photography work?
We come up with a concept and then figure out how to illustrate it. As long as you have everything set up, you go through all the iterations and every possible pose you can come up with. The picture that landed Chelsea on the cover of Yoga magazine, she did this pose where she stretched her arm over her body. She has never done yoga before, didn't really work out. And she ended up on the cover of Yoga magazine. There are whole websites devoted to ridiculous stock photography.
Why are there so many weird stock photos out there, like, goofy burglar scenarios or hotdog buns with two hotdogs in it?
It's conceptual photography, mostly. You come up with a concept like overcrowding. I can see if you said "overcrowding," you might end up with a hot dog bun with two hot dogs in it.
Anything surprise you about working in stock photography?
There's a subtle racism to stock photography. Chelsea's photos sell very well in Eastern Europe and India. She's half Puerto Rican and has olive skin. If you're going to sell in North America, you have to be blonde. Me, I'm a 40-year-old guy with gray hair. So every pic ever used was because I have gray hair. There are a lot of pictures of a guy who can't get an erection. I can be a boss or a doctor. I can't do a young love set. For Chelsea, everything she does in the U.S. is just because she has brown skin.
That must be disappointing.
The point I'm getting at is that when you put yourself up as a stock model, you realize how people genuinely view you physically.
https://digiday.com/?p=76388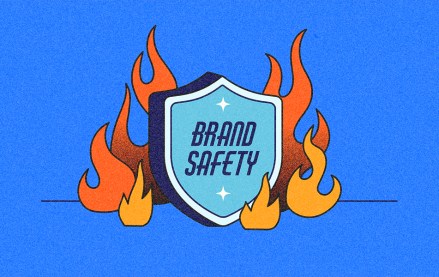 November 28, 2023 • 6 min read
"Major brands' search ads can appear on piracy, pornographic and sanctioned websites," research claims.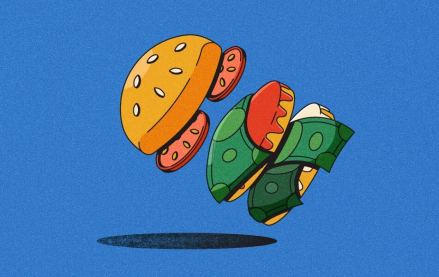 November 28, 2023 • 6 min read
As more influencers look to get into food content creation, brand opportunities are following.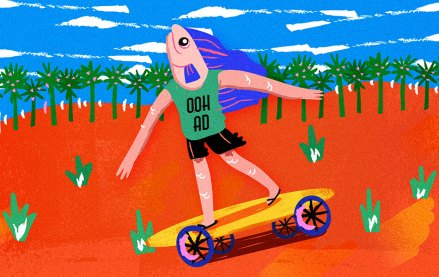 November 28, 2023 • 7 min read
As major marketers like Maybelline experiment with faux OOH, more marketers are open to the idea.