'It's still very much the Wild West': Influencer marketing deals are now focused on performance
October 31, 2019 • 8 min read
•
•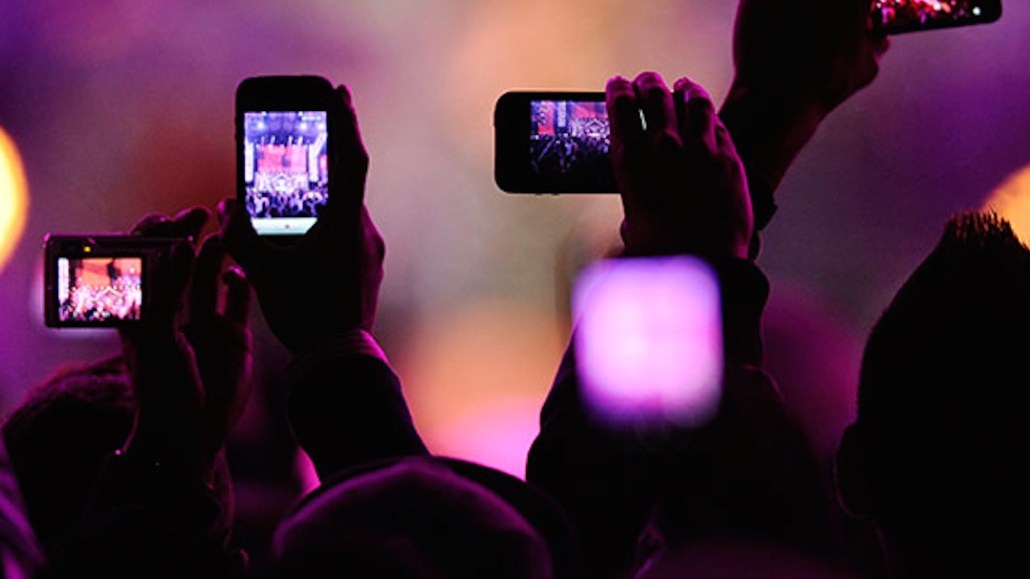 Brandon Billinger runs a parenting blog, The Rookie Dad, in his spare time. He doesn't have millions of followers — he's got just over 1,300 on Instagram — but he's worked with brands like Charbroil, Dove for Men and Facebook. As someone with under 10,000 followers, Billinger is part of the group of influencers (known as nano influencers) who are benefiting from a shift in influencer marketing as brands are taking a more nuanced approach to choosing the influencers they work with.
"It's no longer about the followers anymore," said Billinger. "Brands are still looking at your regular metrics, how many likes you've got, but I haven't seen them worry so much about how many followers you have anymore."
Influencers can't simply tout their follower count anymore to get marketing deals. Marketers are now evaluating influencers more seriously — and using more metrics to do so — as they look for more transparency into the effectiveness of influencer marketing.
For years, influencers were able to point to the number of followers they had to garner brand deals, as marketers had a hard time tracking what worked and what didn't. They knew if an influencer's followers engaged with a post but beyond affiliate marketing deals they didn't have an easy time sorting out who helped lift sales. But now marketers want a more refined approach to their influencer marketing strategies, moving beyond the days of simply picking who's the most popular. Companies, agencies and influencers are now considering a variety of metrics — like the level of effort put into posts or the quality of content as well as more performance-based metrics like engagement rates and number of sales driven — to hash out payment rates.
Doing so may already be commonplace for marketers who've invested in influencer marketing for years, especially direct-to-consumer brands. But for some legacy companies like big CPG brands that have a harder time tracking the path to purchase, the shift away from simply factoring in follower count and number of posts has been a new one over the last two years. This change is not standard globally yet, according to agency sources, but they're looking at more metrics to figure out who to work with and how to pay them is becoming more common.
It has also followed the rise of Instagram Stories over posts in the feed on Instagram, which is still the most popular app for influencers, said Vickie Segar, founder of influencer agency Village Marketing. Roughly a billion people use Instagram each month and 500 million use Instagram Stories every day. "There's way more trackability with Instagram Stories than with the feed, and that's simply because you can [put links and have people] swipe up," said Segar, adding that, in general, companies have recently put more emphasis on tracking and conversion data. "For clients, we're now doing 90% Instagram Stories and 5%-10% Instagram feed. We've had entire buys move to Instagram Stories." 
The exact metrics used to sort out an influencer deal now varies by agency, influencer and company. But in general, follower count and number of posts doesn't rank nearly as high as it once did. Now, marketers could be talking to an influencer through a talent agency and negotiating per-post rates but factoring in the level of effort or the type of content influencers are creating. Or marketers could be looking at engagement rate, cost-per-engagement and if that influencers' content has been driving sales or action which they typically track through an affiliate program. 
"We aren't happy with saying, 'Oh, they have 500,000 followers and their content was beautiful,'" said Segar. "That might've been influencer marketing two years ago, but it's not influencer marketing anymore. Influencer marketing now is, 'I want you to have 500,000 followers. I want 100,000 of those followers to be looking at your Instagram Stories. I am going to be tracking how many swipe-ups and sticker taps they are getting, and I'm going to be tracking how many conversions they get for my brand.'" 
More metrics to consider
In the early days of influencer marketing, tracking someone's intent to purchase based off of an influencer's post was nearly impossible. Marketers knew that influencers helped get the word out, but sorting who to work with and why wasn't easy. That's why influencers with big follower counts succeeded. It was a number game: Find the person with the biggest following to get your message in front of as many people as possible. But that's what led to bot follower fraud and fake engagement. If it's all about the numbers, people are incentivized to fake those numbers to get better deals.
Much of the tracking in influencer marketing's effectiveness in the early days was based on affiliate marketing deals where influencers were paid based on the number of sales converted. Those sales were tracked via links or codes and influencers were paid a percentage of each sale. While affiliate deals are still alive and well, marketers are now able to use other metrics to measure influencer marketing that's done through more traditional media buys, and that's changing the landscape.
Adding those metrics has made deals more complicated, but it is helping make the murky influencer landscape easier to navigate for companies, especially legacy companies that are typically slower to enter new channels, that now see it as a must rather than an add-on in terms of marketing budgets. How deals shake out will change pricing and CPMs vary, but are typically around $10; for example, an influencer with 100,000 would be paid $1000 a post, per Segar.
"Overall, the new payment structure can lead to better transparency between influencers and brands," wrote Ken Halvachs, associate content director at Digitas, in an email. "Measurement is often a blind spot in influencer relationships as brands and agencies are limited to the data influencers are willing to provide. If an influencer is willing to accept a performance-based payment model, there is a greater level of access to an influencer's data and thus a greater level of trust. Likewise, an influencer entering this payment model is more invested in its success."
This emphasis on the effectiveness of influencers comes as marketers are spending more than ever on influencers. A recent report by AspireIQ on the state of influencer marketing found that 84% of marketers run more than one influencer campaign a year and 79% plan to run or do run always-on influencer campaigns. Companies have made the news this year for spending the majority of their marketing budget on influencers. For example, earlier this year Estée Lauder made headlines when CEO Fabrizio Freda said that the company would spend 75% of its marketing budget on digital and influencers. 
"As the effectiveness of traditional media and online display ads has dwindled, we have seen more marketers enter into the influencer marketing space in general," wrote Ted Murphy, founder and CEO of influencer marketing platform Izea. "The average rates have gone up over the past five years on every platform including blogs. When I started this company in 2006, we were paying influencers $5-$10 for a blog post; today a blog post is around $1,400." 
Still the Wild West
For years, influencer marketing has functioned like the Wild West. With thousands upon thousands of influencers — AspireIQ found that there are 830,987 influencers on Instagram alone — who've generally been able to set their own rates asking companies and agencies to pay them based on their followers, the number of posts and the potential reach those posts may have, it's been difficult to set a standard for how influencers are paid. While agency sources say it's still the Wild West, adding more metrics to consider has helped marketers get a better sense of what they are paying for and if it is working.
Still, influencer marketing is far from being as standardized as other marketing channels. 
"As people and brands continue to jump into this space with minimal experience, we do feel the ripples of their lack of expertise," wrote Abbey Klaassen, president, 360i, in an email. "For example, a few inexperienced negotiators overpay some influencers and then offsets rates for all of us in the space moving forward." 
Part of the trouble with standardizing influencer marketing is that it isn't clear where it sits in agencies, which agencies — PR or digital or social or media agencies — handle influencer marketing for clients or if clients want to figure out influencer marketing separately with agencies dedicated solely to influencer marketing. "It's very scattered," said Danielle Wiley, CEO of influencer agency Sway.
"It is still very much the Wild West, especially when it comes to disclosure and payments," wrote Murphy. "We are still seeing a tremendous amount of unethical influencer marketing practices by brands of all sizes. While influencer marketing platforms have made investments in compliance tools and automation, many agencies are blatantly ignoring the FTC Guidelines for disclosure and transparency. Our latest survey of influencers indicated that 28% of influencers have been asked by a marketer to not disclose a sponsored post." 
The influencer marketing landscape will continue to see change, according to agency sources, who believe the rise of TikTok could make it even murkier for marketers over the next year. Others believe new platform features, like Instagram's highly anticipated social commerce feature, could make it easier for marketers.
"The rollout to the influencer community at large would be a game-changer and fundamentally change the landscape," wrote Klaassen. "Affiliate networks could potentially become obsolete, and because of this new access to data, commission-based partnerships could become standard practice with traditional IM agencies and brands."
https://digiday.com/?p=351110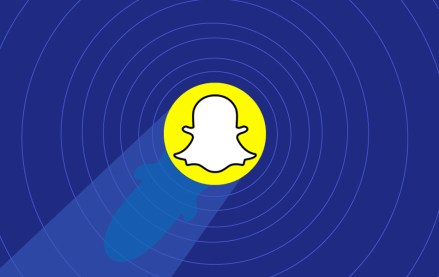 September 29, 2023 • 3 min read
•
•
"We are not diminishing the importance of AR," he said. "In fact, we are strategically reallocating resources to strengthen our endeavors in AR advertising and to elevate the fundamental AR experiences provided to Snapchat users."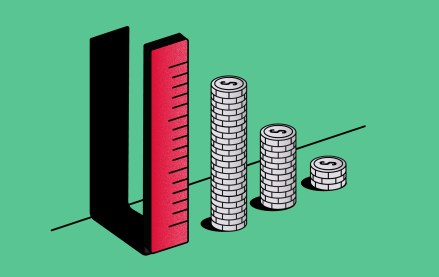 September 29, 2023 • 4 min read
•
•
In Q4 of this year, Activision Blizzard Media is launching in beta a new measurement tool dubbed the Attention Measurement Scorecard. The goal: to raise brands' and marketers' confidence in in-game advertising.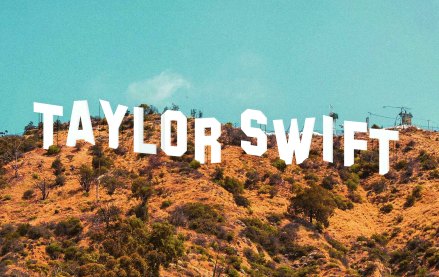 September 29, 2023 • 4 min read
•
•
The concert film will likely help build on cinema advertising's momentum after Barbenheimer.