'Still in its infancy': Despite advancements, AI adoption for media buying remains low
January 24, 2019 • 5 min read
•
•
Artificial intelligence for media buying remains a far-off dream.
"More marketers are using AI for media, but more is a relatively low bar when very few if any marketers were using AI for media as recently as two to three years ago," said Brian Krick, evp of global media planning at WPP GroupM's Essence. "It's still in its infancy." Krick said most of Essence's clients are still learning about AI through pilot programs or research.
In media buying, AI is a forecasting process that analyzes massive amounts of consumer data and campaign content to measure campaign performance, allowing marketers to redirect budget toward ad placements that are performing the best. AI also helps marketers diminish their cost-per-acquisition while generating higher-quality leads by working to find the right match of images, videos, headlines and calls-to-action in campaign materials that get viewers to convert. Digiday research has found that marketers don't understand AI well, with roughly half of the 37 marketers surveyed ranking their company's understanding of AI as a C on a grade scale from A to F.
It can take many forms. Agency ForwardPMX used AI to process a client's large online product catalog so it could recommend better keywords for search bidding. Krick said that for Google, an Essence client, the agency uses AI to analyze data sets for patterns to identify more valuable customers. What once took multiple weeks across a billion records of app activity, ad exposure and site visits, becomes only a weekly endeavor. It can then use those patterns to better place ads for Google and on behalf of Google clients.
Jesse Brewer, head of demand sales and operations at technology vendor BounceX, said that, overall, marketers continue to consider AI as more of an innovation tactic than a core part of their media-buying practices, with the main use so far being improved targeting for programmatic ads. According to Brewer, out of 155 brands it works with, 29 are adopting AI in any meaningful way.
And yet, AI media buying capabilities have grown tremendously in the past year. Namely, AI platforms started allowing DSP access about a year or so ago, which opens up analyzing multiple campaigns and different types of campaigns at once.
When The Tombras Group launched its AI offering in October 2017, it could only overlay its AI platform over Facebook or Google data to measure and optimize direct-response campaigns. Now, a little more than a year later, there can be DSP connectivity. The Tombras Group uses multiple AI platforms for media planning and buying, matching the best technology to clients' campaign needs. This allows brands to run multiple types of campaigns, whether it's a brand awareness play or a direct-response ad, on top of each other and let AI analyze them for optimization. This can also incorporate types of creative like premium video, audio, native and OTT. "Now there's almost nothing in the digital space that you can't run without an AI brain over the top," said Kevin VanValkenburgh, chief connections officer at The Tombras Group.
The Tombras Group has five clients that are currently working with the agency to incorporate AI into their media buying. While the agency has been selective about choosing which clients to work with around AI, VanValkenburgh admitted that the level of adoption is not yet there.
Tombras' client Orangetheory began using AI to make its media buying more efficient in December 2017, and has since decreased its cost-per-lead from $20 to $8, with those leads becoming more high-quality.
"We open a studio just about every day, so a generation of high-quality digital leads helps get our studios a solid member base quickly as they open," Kevin Keith, chief brand officer of Orangetheory told Digiday.
Volkswagen has used AI to forecast ad spend decisions. The car company told Digiday it has increased its car orders during certain campaigns by as high as 20 percent.
There are definitely hurdles for AI adoption. VanValkenburgh said ad buyers don't want to be replaced. "Fear from the people who are actually doing the job is very real because their immediate notion is that, boy, there's a machine that does this, what am I going to do?" It's a fear that is understandable, he said, but not altogether true. "It's not like you just throw this stuff up into the AI platform and it starts running and it manages itself. You have to give it human guidance, especially from a strategic perspective."
There's also a lot of confusion that still exists. Krick said the industry doesn't have a stable cost structure for the technology yet — while some solutions are free, others ask for 10 percent of media spend. Krick also said most vendors do not define their offerings correctly.
"Too often, the answer to 'what does your AI tool do?' is 'whatever you want it to do,'" he said.
But the biggest hurdle comes down to the accuracy of consumer data to begin with. For many marketers, their data is not in fair-enough shape to be fed to AI anyway. Brewer said a lot of his clients are focusing first on improving their identification capabilities. Before marketers can even think about using AI, he said, they have to make sure that the technology they use to match cookies or other IDs back to individual consumers is accurate. Otherwise, AI is pointless.
"You can't expect AI to dramatically improve targeting when the initial truth set it's basing those targeting decisions off of is questionable or incomplete," said Brewer.
https://digiday.com/?p=319451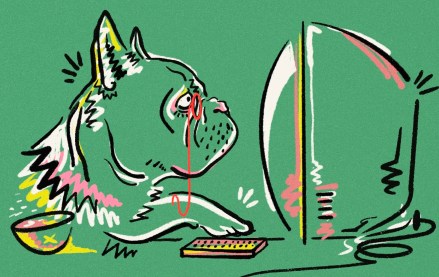 October 2, 2023 • 7 min read
•
•
When it comes to agencies, both of Meta's older sibling social media platforms may be past their primes.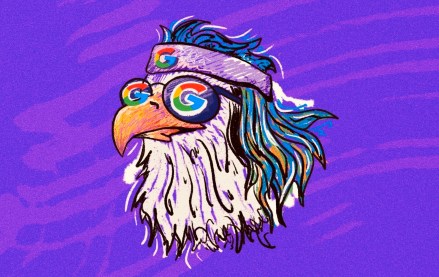 October 2, 2023 • 3 min read
•
•
The legal battle sees Apple and Google et al attempt to conceal their inner workings, developments that mirror the experience of their media customers.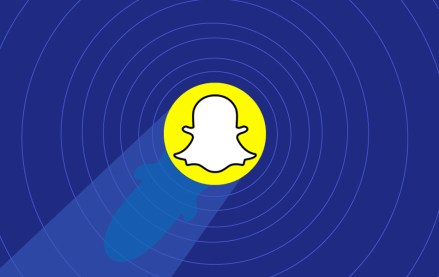 September 29, 2023 • 3 min read
•
•
"We are not diminishing the importance of AR," he said. "In fact, we are strategically reallocating resources to strengthen our endeavors in AR advertising and to elevate the fundamental AR experiences provided to Snapchat users."