The likes of Facebook, Google and Snap are driving the rapid growth of mobile advertising, which includes social, video, search and programmatic. Here's a look at the state of mobile advertising, based on industry reports and the takeaways for marketers.
The major takeaways
Mobile-based impressions and clicks are primary growth drivers for digital advertising.
Social video grew immensely in the U.S. last year.
Compared to Google, Amazon and Facebook, Snap is projected to experience faster mobile ad revenue growth in the U.S. from 2016 to 2019.
Google and Facebook still have the biggest market share in mobile advertising.
Mobile will remain a key driver of programmatic advertising's growth through 2018.
The key numbers
71 percent: The majority of overall internet consumption that will be mobile in 2017, according to Zenith Media.
$80 billion: The size in 2016 of the global mobile advertising market, which is expected to grow by 31 percent this year, according to Magna Global.
$215 billion: The size of the global mobile advertising market by 2021. This will represent 72 percent of total digital budgets, according to Magna Global.
$2.1 billion: The size in 2016 of the social video market, which grew 140 percent year over year in the U.S., according to Magna Global.
$770 million: The size of Snap's projected U.S. mobile ad revenue this year, up around 158 percent from last year. This will grow by 66 percent and 73 percent in 2018 and 2019, respectively, according to eMarketer.
$18.9 billion: The size of Google's dominant share of the U.S. mobile ad market this year, followed by Facebook ($14.4 billion) and Yahoo ($1.3 billion), according to eMarketer.
$24 billion: In 2017, programmatic mobile ad spend in the U.S. will grow 34 percent, from $18 billion last year. By year-end, mobile will account for around 75 percent of the $32.6 billion programmatic display ad market, according to eMarketer.
The agency view
Social video is a big driver for mobile advertising's growth, due to platforms like Periscope and Facebook, and Snap pioneered a short vertical video format that has been adopted by more and more publishers. But mobile growth is mainly driven by platforms — agencies never intend to spend big that way, so the potential of mobile advertising is largely unrealized, according to Travis Johnson, global president of mobile agency Ansible.
"Agencies are spending a lump sum on Facebook, for instance, but they never plan intentionally to carve out a budget for mobile," he said. "Their ad budget goes where the audience is, and most of Facebook's audience is on mobile."
Johnson also said that as social video is exploding, how advertisers fit into and further monetize live-streaming environments like Periscope and Facebook Live is unclear. And 10-second Snap videos pose a challenge for creative shops that get used to creating 30-second and 45-second video ads.
"What does a good Snap ad look like? Does it look more like a banner ad? Or does it look more like a video? I don't think agencies have cracked the code," he said. "In terms of advertising on Snap, measurement is one objection from advertisers, and pricing point is another. The entry point [of Snap advertising] is hundreds of thousands of dollars, which is very high for most brands."
The challenge
Johnson also said a big hurdle in mobile advertising is that many companies haven't yet optimized their own assets for mobile. "Lots of clients still have bad mobile website or app experience while spending all the money to drive their consumers there, frustrate them and make them leave," he said.
To Tom Buontempo, president of social media agency Attention, the biggest challenge in mobile advertising, specifically with new ad formats and the explosion of video, is still cross-platform measurement. Because every platform — be it Facebook, Google or Snap — is creating its own walled garden, attribution continues to be a challenge, he said.
"I'd also expect Amazon to come on strong [in mobile advertising] in the near future as it fine-tunes its offering," Buontempo said. "And I wouldn't discredit the full ecosystems that cell carriers are creating with major content players they're acquiring or partnering with."
https://digiday.com/?p=239124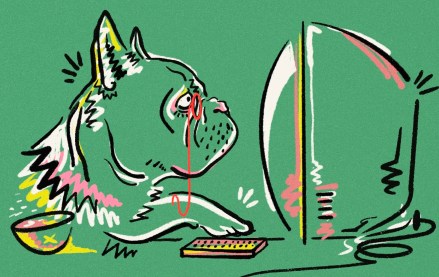 October 2, 2023 • 7 min read
•
•
When it comes to agencies, both of Meta's older sibling social media platforms may be past their primes.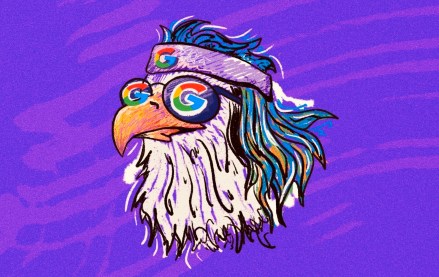 October 2, 2023 • 3 min read
•
•
The legal battle sees Apple and Google et al attempt to conceal their inner workings, developments that mirror the experience of their media customers.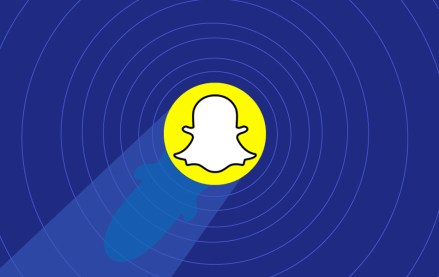 September 29, 2023 • 3 min read
•
•
"We are not diminishing the importance of AR," he said. "In fact, we are strategically reallocating resources to strengthen our endeavors in AR advertising and to elevate the fundamental AR experiences provided to Snapchat users."