Amazon is taking on Google and Facebook for ad tech dominance
April 10, 2017 • 4 min read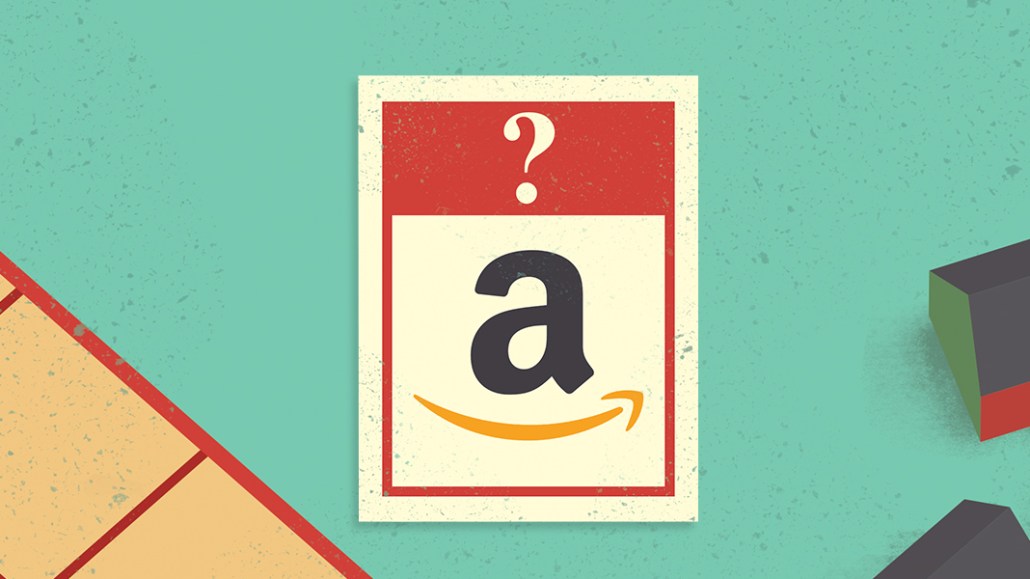 Take it from Martin Sorrell: He knows a threat when he sees it. The WPP chief famously coined the term "frenemy" for Google nearly a decade ago, later applying it to Facebook. Next up: Amazon.
"Amazon's penetration of most areas is frightening, if not terrifying to some," Sorrell offered during WPP's most recent earnings call.
Like Google, Amazon has an impressive supply of customer intent data that it adds to every time a person searches for and buys something on its platform. It also has persistent user ID data, meaning it can accurately stitch together customer identities across multiple devices and platforms. Just like Google and Facebook. Though unlike either of those two, Amazon can also add TV screens to the mix.
Traditionally, the e-commerce giant's road map has been dictated by whatever furthers its retail dominance (and, recently, cloud computing services), not advertising. But that's changing. The growing popularity of the ad tech method header bidding, adopted en masse by publishers that use it to squeeze better yields out of the ads they trade programmatically, has brought Amazon to the table big time. The e-commerce giant has offered publishers header bidding services for four years, but now has built a cloud-based header bidding solution, which agency executives believe was inspired by its reluctance to rely on Google's programmatic ecosystem.
Now, Amazon has taken it to market, along with opening up its shopper data to publishers. "Amazon knows there is a big advantage in being the vendor who manages the server-side connections to all other parties in terms of data and in terms of bringing its own demand — its own ad platform — to the table," says Paul Mead, chairman of media agency VCCP Media. "The race is on to entice publishers and to build the network."
Amazon confirmed its goal of helping publishers drive their businesses, but declined to comment for this story.
Amazon is notoriously secretive about its product road map, but sources with knowledge of the situation say that its success in cloud computing services (Amazon Web Services tops Microsoft, IBM and Google for market share, according to technology researcher Gartner) has given it the back-end web infrastructure to ensure its server-side header bidding solution has a major competitive advantage: speed.
"All the major publishers are on Amazon Web Services already, as well as quite a lot of the non-Google ad servers. It has the back infrastructure for most of the major web," says Alistair Dent, chief media officer for iCrossing.
That means its header-bidding service is lightning-quick, which is a benefit to publishers concerned over the risk of latency caused by connecting numerous demand sources to their pages and wrapper tags. But it isn't speed alone that makes Amazon's push into ad tech compelling. Its enormous pot of cross-device customer intent data to inform the auction process, together with the speed of its offering, could be a heady mix.
"Amazon has the best data of the three," says Amir Malik, programmatic chief at British newspaper group Trinity Mirror. "The ability to analyze commercial transactional data through to customer and event-level data that's stored in the cloud is the really tempting and powerful leverage Amazon will have. It won't be overnight, but the prospect of it is quite overwhelming."
Agency buyers would also stand to gain from an Amazon push into ad tech. After all, more competition paves the way for negotiating power. But for publishers, the benefits of Amazon's push into ad tech are a little murkier. A triopoly scenario could just end up ceding more control to yet another tech third party. It all depends on how much Amazon wants to take publishers away from Google. "If Amazon is a bit more transparent than Google is, it's a no-brainer," adds Malik.
Regardless of how hard Amazon works to win over publishers, the e-commerce giant's move into ad tech isn't something anyone can afford to ignore. "Google and Facebook are the big two now, but Amazon is another 800-pound gorilla, and if it does run ad tech solutions, publishers will have to take it very seriously," says Dan Wilson, vp of monetization for Blis Media.
Competition from Amazon also could help drive up programmatic ad yields for publishers. "Because Amazon is not a media owner, it could also be seen not as a friend perhaps, but less of an enemy than Google and Facebook to publishers in the long term," Wilson says.
https://digiday.com/?p=231466
September 27, 2023 • 10 min read
Digiday+ Research assesses how brands and influencers are using Shorts to reach new audiences and what types of Shorts videos create the most buzz for marketers.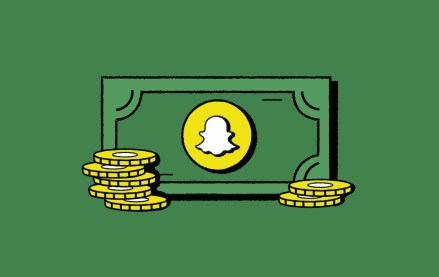 September 27, 2023 • 4 min read
Yesterday, Snapchat marked its return to in-person agency roadshows, sending company representatives to Horizon Media's Manhattan office to showcase a Snap-designed video game intended to capture the essence of what it's like to work at an agency — and how Snapchat can be part of the process.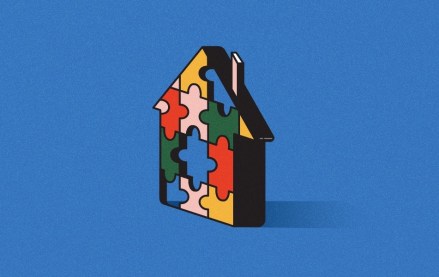 September 27, 2023 • 5 min read
As in-housing settles in as a mainstay, some marketers push for complete control.