Inside Google's Manhattan pop-up store is a giant snow globe where anyone can hop into squares of foam and pose for pictures taken by Google's new Pixel 2 smartphone. Visitors can try out the phone's camera as they do their holiday shopping.
Google's pop-up is an example of experiential retail, which merges entertainment and technology with traditional shopping. Also referred to as "retailtainment," experiential retail can range from selfie booths and live events to digital touch points like app-based payment or virtual-reality and augmented-reality content.
It's one way retailers are working to keep shoppers visiting their brick-and-mortars. An estimated 8,000 retail store locations will close this year, according to Credit Suisse. Increasingly, that means retailers must use their physical stores as marketing opportunities where they can form deeper connections with consumers.
These five charts illustrate the push toward experiential retail.
The changing consumer mindset
Consumers today have more shopping options than ever before, thanks to the rise of Amazon and other e-commerce sites. In 2006, 76.3 percent of spending by people under age 25 was channeled to traditional retailers, according to data analysis firm GlobalData. By 2016, that figure dropped to 61.2 percent.
But data show that in-store experiences, accompanied with fear of missing out, still drive people to branch out beyond their laptops and smartphones. According to the National Retail Federation's 2017 "Consumer View" report, which polled 3,002 millennial and Gen Z consumers in July 2017, stores are pulling in customers, with 49 percent of those surveyed visiting stores more often than they used to because of new entertainment or food options. Nearly half of respondents said they were shopping in more stores than they were a year ago.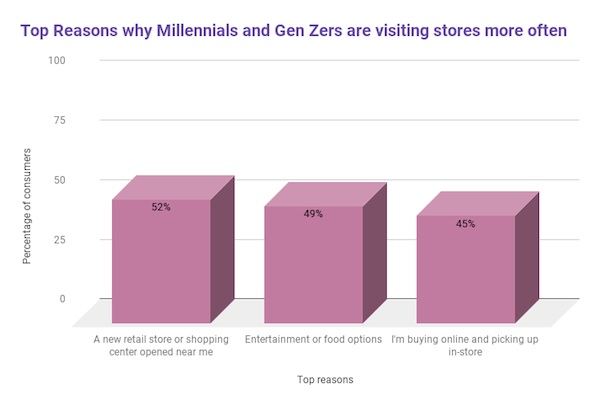 Popping up all over
Like Google, brands are jumping on the bandwagon to include experiential retail in their brick-and-mortars or open their own pop-up stores where experiences take center stage.
In November, American Girl launched an experiential store in New York City where girls can book hairstyling appointments for their dolls. For Singles Day, Alibaba tested 60 pop-up stores across China, which among other things, featured digital screens that let shoppers virtually try on items like sunglasses or cosmetics and "See Now, Buy Now" fashion shows. Alibaba received 812 million orders, equaling a record-breaking $25.3 billion in sales from the day, according to Seeking Alpha.
The trend is especially prevalent this holiday season. The Calvin Klein x Amazon Fashion pop-up has equipped its fitting rooms with Amazon Echo devices so people could ask questions about the items, while Nike held basketball games in its stores for Black Friday. Old Navy, Home Depot and Nordstrom have partnered with publishers to launch their own holiday pop-up stores full of events like beauty classes and home workshops.
Brandwatch examined the sentiment around mentions of Google's pop-up store and the Calvin Klein x Amazon Fashion pop-up store on social media. #GooglePopUp had 28.2 million impressions, and mentions were 95.2 percent positive. Calvin Klein x Amazon has been mentioned 560 times on social and saw 88.9 percent positive sentiment.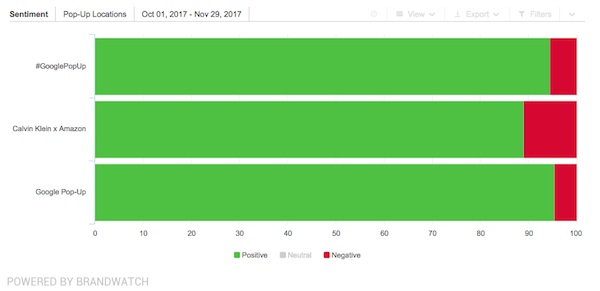 Retailers invest in experiential
It seems that retailers are willing to invest in experiential marketing. PSFK's "Future of Retail 2018" report from November found that 55 percent of the 400 retail executives surveyed will spend part of their marketing budgets on in-store experiences by 2020. In-store experiences took second priority to investing in data collection and tracking, with 68 percent of retailers saying they are making investments in that area for 2020.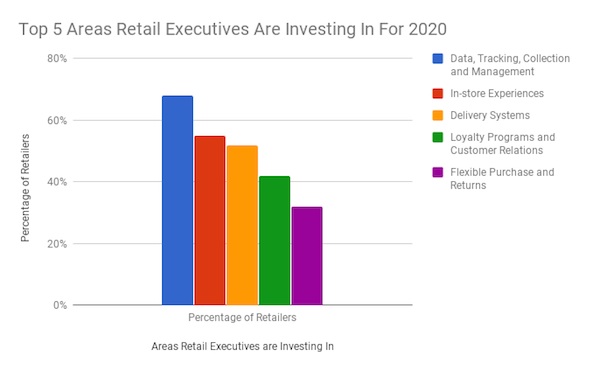 What about malls?
Based on a sample of exit surveys of 12,045 people from malls between June 2016 and June 2017, GlobalData found that malls providing extra services like restaurants, in-mall entertainment, pop-up shops and child care drove more frequent visits and more spend.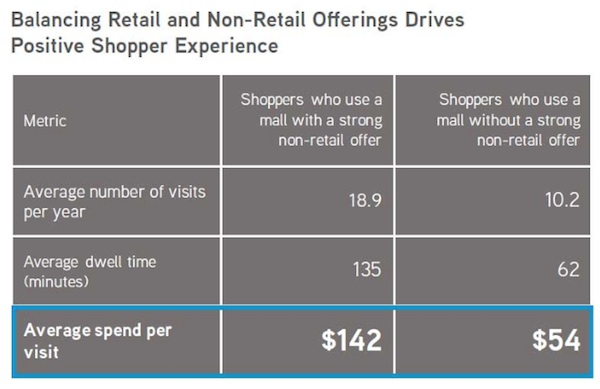 Personalized capabilities in-store
To discover what type of in-store experiences drove purchases, public relations and digital marketing agency Walker Sands surveyed 1,622 consumers across the U.S. in March 2017 for its "2017 Future of Retail" study. When asked what would cause them to shop more in physical stores, those polled pointed to personalized and unique experiences, including food and beverage offerings, live product demonstrations and special events. Smart dressing rooms and VR experiences also appeared on the list.
https://digiday.com/?p=265867
October 4, 2023 • 7 min read
•
•
There are still those who believe that AR has a place in the marketing funnel, however big or small right now.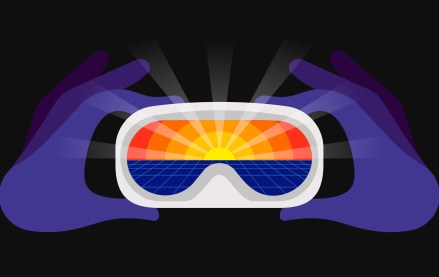 October 4, 2023 • 3 min read
•
•
With Pokémon Go revenues falling year-over-year, Niantic, its developer, is looking beyond its popular augmented reality game to generate profits.
October 3, 2023 • 2 min read
•
•
In episode four of the "Is This The Metaverse?" narrative podcast, Glossy international fashion reporter Zofia Zwiegliska spotlights the brand opportunity when it comes to fashion in the metaverse.