#SquadGoals: Brand snark and slang on social media doesn't work
May 18, 2017 • 3 min read
•
•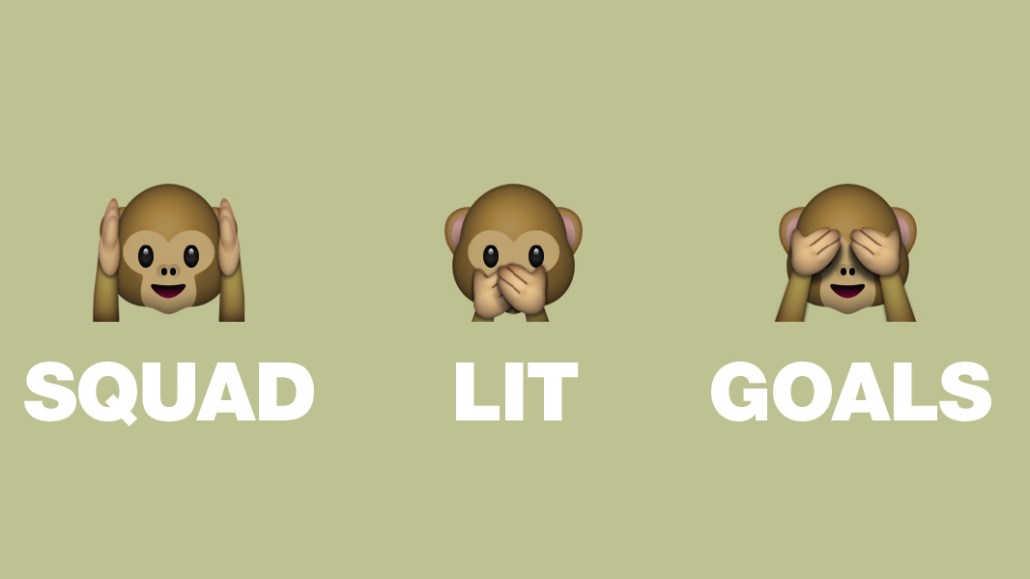 Brands have doubled down on sass, spunk and snark to increase their social media visibility for years. This draws cheers from the Twitter in crowd, but it might not help brands.
A recent report by Sprout Social found that while more than 75 percent of consumers surveyed believe there's value in brands exhibiting humor, only one-third of them appreciate the snark and sass in full. Only 36 percent said they were willing to purchase from brands they believed were funny. Instead, being friendly (83 percent) and helpful (78 percent) is more likely to help brands drive sales.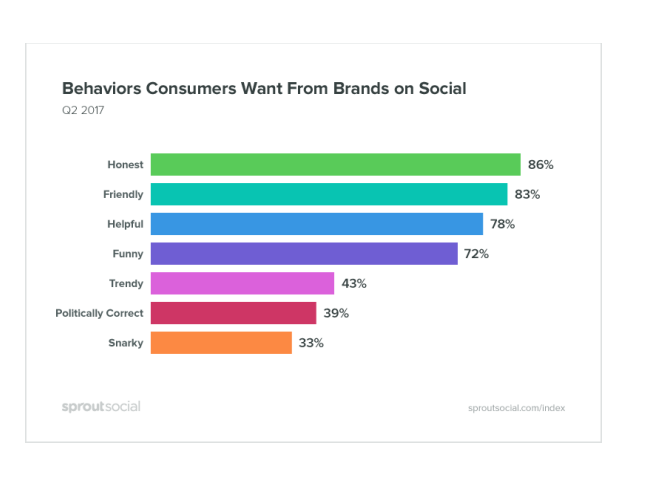 "The results reinforced what we were expecting; social engagement doesn't have to involve being weird for the sake of being weird," said Lizz Kannenberg, director of content at Sprout Social. "Being sassy or snarky doesn't work for everyone."
Initially, humor went a long way in propelling a brand forward online. Consumers got a kick out of brands adopting some sass, and mudslinging matches between rivals, like T-Mobile and Verizon during the Super Bowl, were fun and helped humanize faceless corporations. At the trend's onset, it was practically a requirement for brands to show consumers they were paying attention and had their finger on the pulse of the latest cultural trends.
"Just like reality TV, as brands tried to humanize themselves, people at first loved to watch the show," said Hannah Post, senior strategist at global branding firm Siegel+Gale. "It was funny, it was raw and it was real."
But soon enough, everybody started doing it, and it quickly lost its cachet. Now, nearly seven in 10 respondents of Sprout Social's survey say that they found slang from brands irritating. Slow your roll, marketers.
"The problem started when it all started to become controlled," said Post. "Brands started having their graphics and GIFs primed and ready around cultural moments, and the jokes became too polished."
Don't expect brands to give up anytime soon, at least as far as appropriating slang goes. Brands have been more than willing to jump on newer terms, according to data crunched by Brandwatch. Since Jan. 1, 2017, the most popular slang words among brands on Facebook, Twitter and Instagram have been "goals" and "squad," used over 49,500 times and 24,800 times, respectively.
"Brands have been doing this since long before Twitter, so I don't think the trend is going to disappear any time soon," said Alexis Toney, director of paid media strategy at Laundry Service. "Marketers need to be a little more discerning about when and where they use these tactics."
It probably makes sense if you're a Wendy's or a Merriam-Webster. These brands have developed strong online personalities, and people know their voices and what they stand for. So it wasn't strange that the former's friendly banter with high schooler Carter Wilkerson went viral and the latter's snark toward President Trump during the presidential debates was appreciated. But if you're a Kellogg's, you may want to think twice.
#goals https://t.co/GFcLwhY3rX

— Special K (@SpecialK) May 17, 2017
"The key is to take a really good look at your consumers on social," said Kannenberg. "Is it in line with their sentiment and in line with your brand?"
We're discussing whether brands trying to be cool and using slang is annoying on our Digiday+ Slack. Join us.
https://digiday.com/?p=237144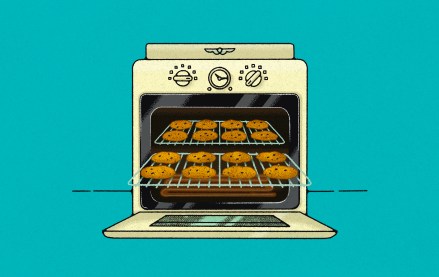 December 11, 2023 • 1 min read
Digiday Programmatic Marketing Summit attendees speak out on why they rate the overall industry's post-cookie readiness so low and what it'll take to raise it.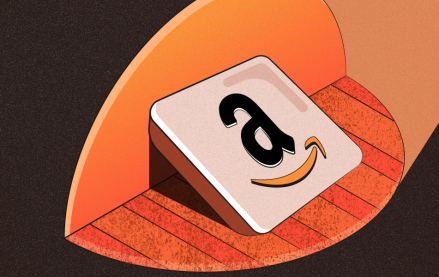 December 11, 2023 • 4 min read
Retail advertising is poised to have its moment, and brands and retailers are upping their marketing spend on Amazon and making the channel a more important part of their holiday plans this year.
December 8, 2023 • 3 min read
For Atlas Creative, expanding into Roblox is not solely a play to scale up. The company believes there are concrete benefits that will come with having a hand in multiple metaverse platforms.