Bae, is your social media strategy on fleek?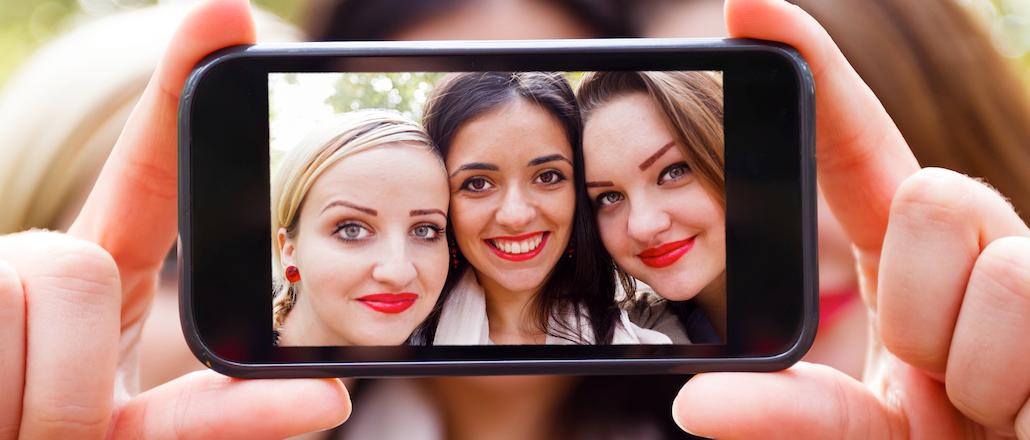 A dizzying number of brands, from Taco Bell to Stouffer's to Seamless, are attempting to sound less like Fortune 500 companies and more like your 14-year-old nephew, at least on social media.
According to data crunched by Brandwatch, there have been nearly 17,000 mentions by brands and consumers of the word "bae" or "fleek" online. Among the culprits tweeting the #bae hashtag: Taco Bell, Burger King, Chili's and Applebee's to name just a few.
Perfectly filled & expertly defined? Talk about brows on fleek. pic.twitter.com/yemvZaYdCv

— COVERGIRL (@COVERGIRL) January 8, 2015

The phenomenon is so endemic that there are entire Twitter accounts dedicated to "brands saying bae." The question, though, is whether it makes sense for brands to go down that road — and at what point they begin to risk looking ridiculous. 

Brands tend to think of teens and millennials as a species unto themselves. An internal training document from Target that Gawker got its hands on last week gives some indication of how brands look at generational differences. For "Generation Y, born 1981-2000," Target emphasizes "fast, casual, direct and high-tech" communication and exhorts Target employees to "keep communication clear, direct and specific."

Sounds sensible, but that's when you end up with awkward and outdated tweets with the #yolo hashtag.

"When you see a brand aging down its social channels by tossing in 'bae' and 'on fleek,' it's a warning sign in most cases that the brand is struggling to connect in a meaningful way with its audience," said Shankar Gupta, vp of strategy at 360i. "If you can't understand your audience well enough to develop a genuine connection, it's an all-too-tempting shortcut to dress up your advertising with youthful slang to create a superficial connection."

The key is understanding your audience. If you're a brand like Taco Bell with a decidedly youthful bent, you can use the word "bae." Grown-ups may laugh at you, but it works with your persona. But if you're Staples, or Stouffer's, it just comes off as a bit desperate. The risk, said Gupta, is that consumers see through it. "It's like in the early '90s when every youth brand had to label itself as somehow 'Xtreme.'"

The metrics at least show that, depending on the brand, talking like Gen Z online has its benefits. For example, Taco Bell and Pizza Hut saw more engagement with consumers after using the words "bae" and "fleek" than did Stouffer's or Staples. The reaction across the board was mixed, with some consumers finding use of the slang funny where others felt the brand was trying too hard to be cool, again depending on the brand, according to Brandwatch's sentiment analysis.

(Fleek, for the record, is generally defined as being "on point" or, as kids used to say "coming correct.")

@duhniela_xo They are both wonderful. Can't they both be our #Applebaes? ~ ARV — Applebee's (@Applebees) January 8, 2015

"The bar is getting higher to gain attention and engage young consumers," said Jamie Gutfruend, CMO at Deep Focus. Using the right language is one way to show a brand understands its audience. Applebee's wasn't able to provide a comment on why it uses "bae" and other teen-speak in its social communication.

Perhaps surprisingly, research shows that some teens actually view brands online as the equivalent of people they can trust. The Cassandra Report's Fall/Winter edition last year found that 75 percent of teens say they have relationships with people they only know online and 29 percent are more engaged with their online lives than their real ones.

The hand-wringing this may induce aside, this means slang (and its inherent risks) is a good way for brands to create that relationship.

Sonic ice is bae.

— Sonic Drive-In (@sonicdrivein) July 7, 2014

The fact is, brands are rarely "cool" on Twitter. Often, the fact that a faceless corporate is speaking the way you and your friends do turns you off phrases and words, not on. It's like when your dad tries to be cool. As @brandssayingbae's Twitter bio reads (sarcastically): "It's cool when a corporation tweets like a teenager. It makes me want to buy the corporation's products."

"Bottom line," said Gupta, "if a teenager would hate setting foot inside your offices, your brand probably shouldn't use the word bae."