Sponsors are wising up to deals with esports teams and adjusting spending accordingly
April 5, 2023 • 6 min read
•
•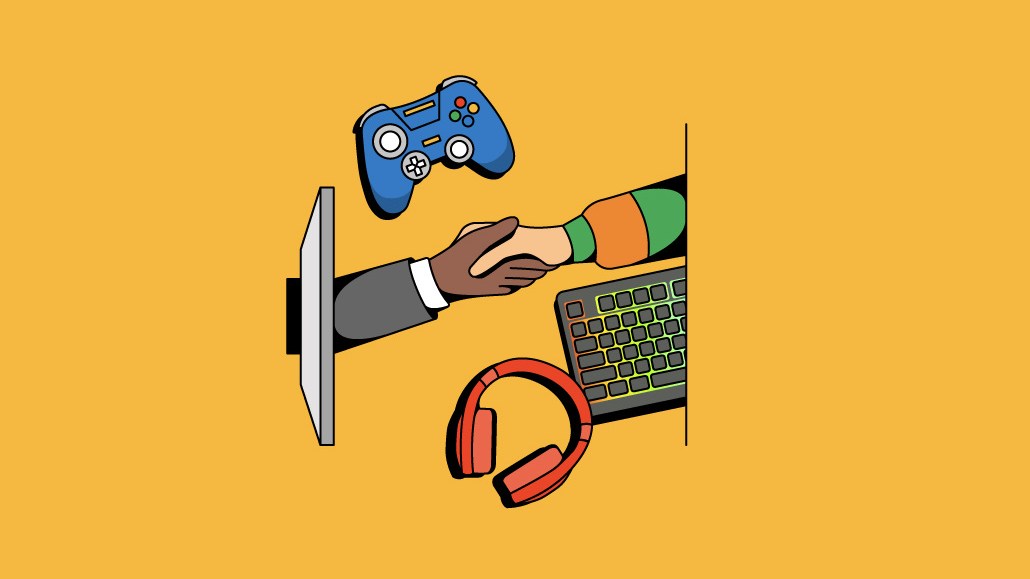 Ivy Liu
Esports sponsorship is in a bind. Gone are the gold-rush days of 2017-2020, where brands jumped at ambitious pitches from teams that believed their own hype.
That hype is now fading, and sponsors are thinking whether their dollars should do the same.
It's been an easy decision for many marketers: they weren't seeing the returns on investment that they expected. Granted, this was always going to be tricky. Sponsorships have never been about driving direct sales, and esports execs have regularly struggled to explain why organizations are among the best paths to brand exposure.
"I would say for 99% of our normal sponsorship deals with big teams, you won't have any return on investment. It's more about pure exposure," said a markterer at a leading PC company, who chose to remain anonymous so they could speak openly.
It was only a matter of time before more marketers wised up to those shortcomings. When asked whether brands' appetite for esports sponsorship is greater or smaller than it was a few years ago, Malph Minns, managing director at commercial and marketing agency Strive Sponsorship, said: "Unequivocally less, and not just esports teams, but esports more broadly."
Perhaps esports, despite industry hubris, was never in a position to truly scale sponsorship revenues from competitive gaming. Indeed, when a team and brand form a partnership with the goal of driving a return on investment beyond brand exposure, it is seldom a success.
"We've spoken to some of the more digital brands, and ultimately they go, 'we'll give you this money — across all of our other marketing metrics, like paid social, we get a new customer for every £15 spent — we need to track you in line with that'," said Jordan Bedford, partnerships manager at esports organization Excel Esports. "We say we just can't do that. You will never see a code-Excel-at-checkout partnership because they don't work. They don't work."
Loosely tracked conversions are a problem, but the bigger obstacle for sponsors in recent years has been the rising cost of sponsorship, caused chiefly by sky-high player salaries.
According to the PC company marketer, from around 2019-2020, player salaries dragged the price of esports team sponsorship beyond what many suitors were willing to pay.
They said: "There's a disconnect between how teams grew, and how our industry evolved. Those [esports] structures have a pure commercial logic: they grow, they have a lot of salary to pay, they buy new teams, like a real sports team, and they seek sponsors and their sponsors are meant to grow their profits [so they can] make new investments and sign new players."
It's a slippery slope. As player salaries increased, the cost of team sponsorship outgrew what the executive's company was willing to pay.
This seemed to be the case at BMW. The car brand stopped sponsoring esports organizations altogether in December after spending years striking deals with some of the most recognized esports organizations like Fnatic, G2 and Cloud9.
The same goes for HP.
According to data platform GEEIQ, which tracks brand activity in gaming and esports, Omen, HP's gaming brand, sponsored several tier-one esports teams from 2016 — such as Team Vitality, 100 Thieves, NAVI, and Cloud9. Fast forward to now, and most of those deals are no more. Omen's deals with NAVI and Cloud9 ended in 2020; its Vitality deal, 2018; and its 100 Thieves deal last year. The only remaining deal with a tier-one org is T1 in South Korea. Omen did not respond to a request for comment.
This isn't how sponsorship strategies play out — not if they're working. They're about establishing and then nurturing a link to an organization, event or sport over time. Expensive as this is to do, it's been proven to work time and again. So when it doesn't work, marketers tend to cut their losses.
Omen appears to have done just that, to focus on a more cost-effective type of sponsorship: creators. Since the start of 2019, Omen has partnered with 145 individual creators, according to GEEIQ. Before then they didn't even factor into its plans; nowadays, those creators appear crucial to its success. Not that this should come as a surprise. More marketers are favoring deals with individual creators which may offer them better bang for their buck than sponsoring an esports team for a year.
Overpriced brand deals were perhaps the first domino to fall in the financial profligacy of esports teams. It led to overspending elsewhere. Teams began to use bloated fees from sponsors and venture capitalists to pay players too much, and build businesses that could not sustain on their own.
"I think for the longest time esports orgs have [been] overvalued, and the 'ask' that they are looking for is way out of line with what most brands can actually afford," said one former partnerships manager at a tier-one esports org in North America, who also worked on commercial deals for a leading PC company.
Even the brands that are still bullish on esports have had to adopt a more pragmatic stance on sponsorship. Take Mercedes-Benz, for instance. It sponsors far more competitions and events than teams.
According to GEEIQ, the brand sponsors two teams — Germany's SK Gaming and Italy's Mkers — and has sponsored four in total. On the other hand it has partnered with dozens of esports events, including the League of Legends World Championship in 2020 and 2021. It just extended its partnership with the League of Legends ecosystem through 2025.
The company told Digiday: "Many companies have discovered the potential that we saw some years ago and added this segment to their sponsorship portfolio. We are convinced that our early involvement in this sport was good and important for Mercedes-Benz and we are convinced that Esports will continue to grow in popularity in the coming years."
Other brands appear to be learning too, and are focusing resources on regional, easily measurable partnerships. Kiattikhoun Limmany, EU GNP Marketing Manager at PC company MSI, explained to Digiday why its previous deal with French team Karmine Corp was so appealing: it was the perfect way to reach the French audience. Given K Corp's huge, passionate French following (K Corp is owned by popular creator Kameto), the deal allowed MSI to push local offers to French consumers, and easily measure the response.
Not every big esports sponsor is averse to teams.
Logitech still sponsors 40 teams, and that number fluctuates between 40 and 50 year to year, according to Brent Barry, head of esports at Logitech G, the company's gaming brand. Then again, Logitech is a market-leading company. Its relationship with pro teams is central to the development of its gaming products. Turning away from esports could do more harm than good.
The problem, however, is that there may not be enough marketers who share that sentiment.
The hype around esports is dying — that much seems clear. Brands are getting smarter, and teams have less free rein. Long term, this might be a good thing. The esports industry, if a deal is executed sensibly, unlocks millions of young, engaged, digitally native fans with disposable income. But a painful correction is necessary for esports to get back on track, and to be seen once again as an exciting growth industry. An enormous part of this equation is giving sponsors the value they can reasonably expect.
https://digiday.com/?p=498410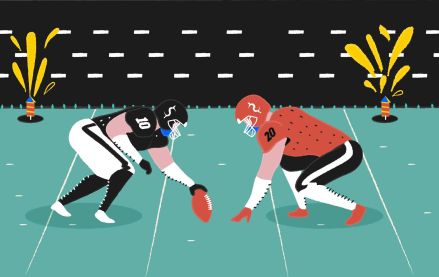 December 6, 2023 • 4 min read
In response to this challenge, the NFL's Detroit Lions have adopted a proactive strategy, introducing an extra channel for their local NFL broadcast. The objective is to broaden advertising opportunities, leverage direct-to-consumer distribution, and establish stronger connections with local fans, with the ultimate goal of increasing preseason viewership.
December 6, 2023 • 4 min read
It's been over a decade since the most recent entry in the wildly popular "Grand Theft Auto" series came out in September 2013, meaning anticipation for "GTA 6" has been building for years. Rockstar titled yesterday's trailer as "Trailer 1," making it clear that the company is poised to launch a massive marketing campaign in the lead-up to the game's 2025 release.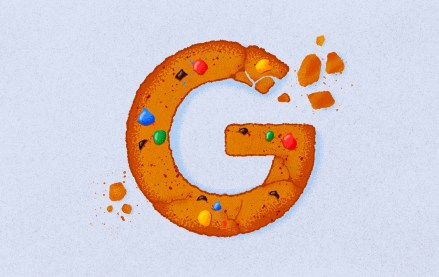 December 6, 2023 • 4 min read
A healthcare client that decided to scrap all conversion tags and cookies within weeks provides a case study for what will likely be a common experience in a year's time.