How Southwest Airlines turned social media into social business
December 17, 2015 • 4 min read
In airline circles, it's called "Bloody Sunday."
On Sunday, Oct. 11, a technical glitch grounded 800 Southwest Airlines flights, delaying thousands of passengers. Lines stretched for miles, and the complainers were out in full force on social media.
@SouthwestAir better wake up those engineers and get this figured out! I'm losing the LUV…

— Sean Ellis (@SeanEatsAtlaNta) October 11, 2015
It could have been worse. The airline kept things moving. It responded to every single tweet and every post, which numbered in the "tens of thousands." When people started complaining of hunger, employees were dispatched to start handing out pizza at Los Angeles International Airport. The airline was praised for how it handled what could have been catastrophic brand crisis — and it had social media to thank. Many customers tweeted about it:
#airportnightmare @SouthwestAir Airlines technology kaput.board but employees da bomb- luv you Southwest despite growing pains

— Christine Fuentes (@reoqueens) October 12, 2015
One year ago, Southwest started a 30-person "social business" department that would be at the center of the entire company's operations. The people in the unit also work with every single other department at the company, including operations, logistics and even human resources.
In most companies, social media is connected with marketing or communications functions, dedicated to solving customer problems or listening for issues.
The organizational chart at Southwest puts social business as the "hub," with spokes extending into every other department, said Curtis Midkiff, a senior adviser for social business strategy at Southwest. That means social is at the center, not off to the side, and has relationships with other departments. For example, one of the more unique relationships is with Southwest's people department, meaning social supports recruitment, employee advocacy and internal culture as well fielding complaints from grumpy passengers.
But social business still includes, well, social. Southwest's listening center, which started operations shortly after the social business team was created, rotates between providing customer care and other things. On Tuesday, it ran a "surprise-and-delight" operation called #FeesDontFly, a marketing campaign that rewarded people who were talking about other airlines' hidden fees with gift cards or Southwest tickets.
Midkiff said that on a daily basis, the listening center is a hub for various groups of the organization. There are tour groups that come by from HR, sales, operations, IT or anywhere else to see how it works and how it can help them — making clear that social media and social listening aren't just going to be a brand communications function, but for everyone in the company. 
A report by Crimson Hexagon about airlines' social media presences said that social has a rising significance for airlines, possibly more than any other industry, since the stigma around flying is so prevalent. Negative sentiment at Southwest specifically was just under 40 percent — below the airline average of 47 percent. (The airline that receives most negative tweets is American Airlines, about 55 percent.)
The company also recently used SocialRank, a platform that lets brands find and analyze followers, to find the most active Southwest followers on Twitter and give them access to a concert series or meet with celebrities.
"Finding those relationships is the hard part," said Midkiff. "You find them, and the revenue will come with it."
Other than the listening center, the social business team has also created social customer care departments that work with airline operations and a community management team who works on content on social.
"Social business" is a unique concept — it dovetails with the idea of the "social employee." In a book about the concept, author Cheryl Burgess describes it as a way to bring "social" into parts of the business beyond the media and the communications. (Other companies that have successfully put social in the center, according to Burgess, are Adobe and Cisco.)
As for platforms, Midkiff said the company has focused on Facebook, Twitter and Instagram, but it is also increasingly looking at Periscope as a way to connect with people who want to experience, for example, a day in a life of a ramp agent or a baggage handler. The brand is also keeping an eye on Snapchat and even Medium.
"The litmus test, of course, is the bandwidth," said Midkiff. "There are three times as many social platforms as resources, so the worst thing would be to get somewhere and not have people to be on it full time."
https://digiday.com/?p=152357
September 28, 2023 • 4 min read
Some content creators are using generative AI tools to spark new levels of creativity and innovation and are sharing their experiences online in how they're using these tools to streamline their workflows and boost productivity.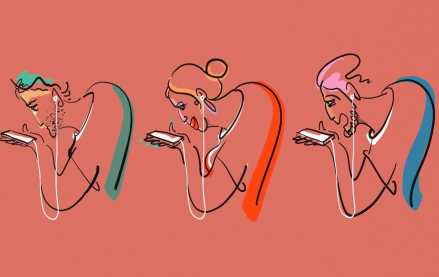 September 28, 2023 • 6 min read
In this edition of the weekly Digiday+ Research Briefing, we share focal points from Digiday's recently released reports on marketers' evolving social media tactics, including how they're using Facebook less and diving into YouTube Shorts more.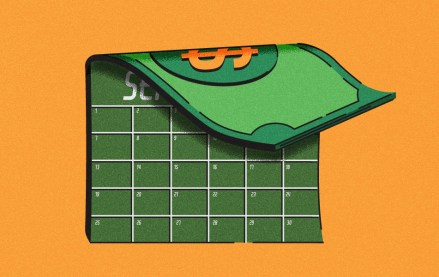 September 28, 2023 • 4 min read
In 2023, some brands' executive boardrooms are still insulated from the chill of crypto winter, for better or worse. But the rising pressure of crypto skepticism has made it more urgent than ever for companies to figure out how to use blockchain technology to support their core offerings and customer base rather than simply dropping branded NFTs and hoping for the best.