'Some will close their gates, others will open to programmatic': Ofer Druker on the future of CTV
June 12, 2023 • 3 min read
•
•
Tremor International is rebranding as Nexxen bringing uniformity to the identity of a company formed out of a five-year run of mergers and acquisitions at a time when the industry approaches a new epoch.
Nexxen CEO and industry veteran Ofer Druker explains how the company's new identity was conceived to reflect its end-to-end platform — it has an ad server, demand-side platform, and supply-side platform — and expertise in video.
2017: Tremor Video sells its DSP assets to Taptica for $50 million
2019: Taptica buys Rhythmone for $176 million in February
2019: Taptica rebrands as Tremor International in June
2020: Tremor buys Unruly SSP
2021: Tremor buys Spearad ad server for $14.7 million
2022: Tremor buys Amobee DSP for $239 million
In an exclusive interview with Digiday, he also explains: how the company intends to distinguish itself in a hyper-competitive market, how the evolution of CTV will reflect programmatic trading of display ads, and the M&A climate.
This interview has been edited for clarity
Why rebrand now specifically, do you feel there was confusion between the various brands you acquired?
We wanted to rebrand after the purchase of Unruly but then we bought Amobee, and then we wanted [the new brand] to reflect the end-to-end technology.
So, after we did the heavy lifting of integration, which meant the sunset of one of the DSPs [Tremor], and moved the knowledge from one to the other, we found that we had so many tools, and capabilities, it was difficult to explain it to clients and the market.
It's a little bit confusing to the new salespeople when they have so many brands like Unruly, Amobee or Spearad. So, we thought it would be easier to create one product that people will understand, and it would be easier to train the salespeople of selling it.
You make much of Nexxen's CTV wares. Do you think CTV will be sold on the open programmatic market like display ads?
This world is not about black and white, there will be a lot of grey. There will be a small community of brands that create a small community [or supply chain] of companies they can trade with and that's fine.
More people are pushing into CTV and streaming, so I think the market will have to open up to programmatic to fulfill the best revenues they can from their real estate. So, I believe there will be a mix of both, some will close their gates and create a walled garden, and others will open their gates to programmatic enrichment.
I think CTV will start to show more and more performance capabilities… people will try to drive results through CTV, and this will bring additional revenues.
There is seemingly a ramping up for M&A in the sector, having bought a number of companies, what's your take?
Right now, I think, we are focused on the conclusion of the integration of Amobee. Although, while we are pushing for growing our business organically, we will always look at M&A, that's a healthy way to look at things.
And what about the prospect of Nexxen selling?
As a manager of a publicly listed company [traded on both the Nasdaq and London Stock Exchange], so if a company comes to you with an offer you need to ask if it's meaningful or not. And, if it's a good offer, you consider it because that's your fiduciary duty.
In general, we are not in a process to sell our company… although if someone can come and write us a check, and our board says "OK" then we'll take it, but it's not in our business plan.
https://digiday.com/?p=506949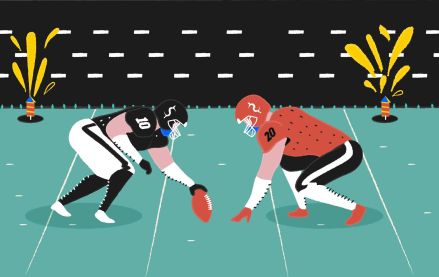 December 6, 2023 • 4 min read
In response to this challenge, the NFL's Detroit Lions have adopted a proactive strategy, introducing an extra channel for their local NFL broadcast. The objective is to broaden advertising opportunities, leverage direct-to-consumer distribution, and establish stronger connections with local fans, with the ultimate goal of increasing preseason viewership.
December 6, 2023 • 4 min read
It's been over a decade since the most recent entry in the wildly popular "Grand Theft Auto" series came out in September 2013, meaning anticipation for "GTA 6" has been building for years. Rockstar titled yesterday's trailer as "Trailer 1," making it clear that the company is poised to launch a massive marketing campaign in the lead-up to the game's 2025 release.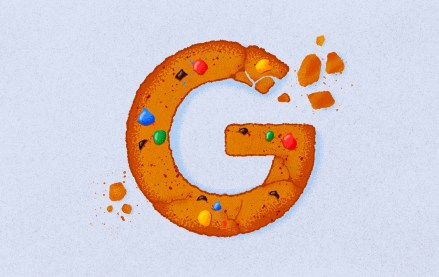 December 6, 2023 • 4 min read
A healthcare client that decided to scrap all conversion tags and cookies within weeks provides a case study for what will likely be a common experience in a year's time.