Snapchat's programmatic augmented reality ads are gaining traction
May 16, 2018 • 2 min read
•
•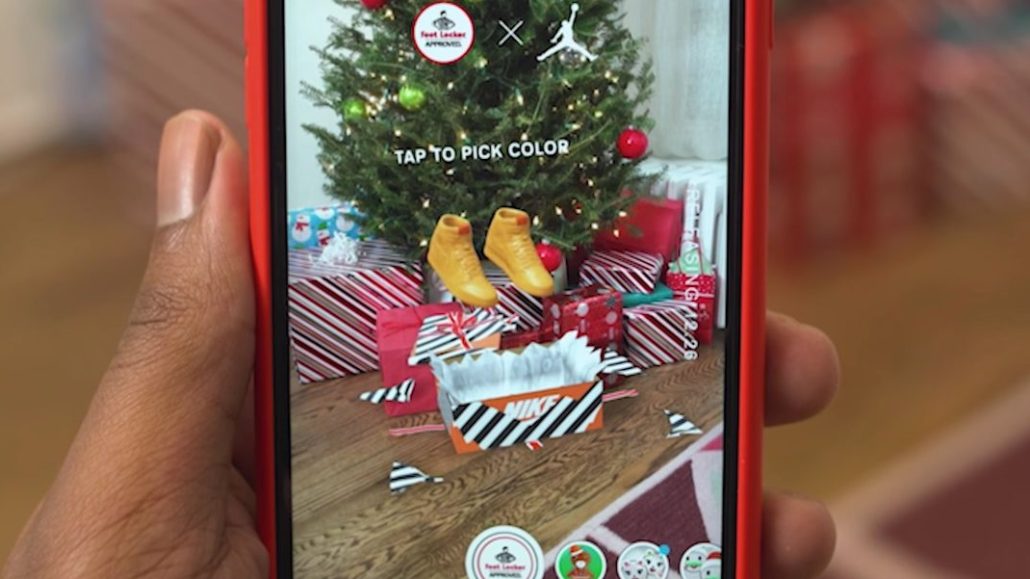 In November, BMW was the first to test Snapchat's Snap Ad to AR augmented reality ad unit — a form of a Snap ad where people swipe up on a video or image to trigger a related branded lens. BMW used it to launch its BMW X2, making it so a 3D version of the car appeared in a lens so people could walk around it as if in a typical showroom.
It was the first AR ad unit advertisers could buy programmatically on Snapchat. Six months later, more than 100 advertisers have run those ad units, according to Snapchat, including the likes of Foot Locker, Nike, and currently, Hershey's. In its first-quarter earnings, Snapchat chief strategy officer Imran Khan said 95 percent of Snap ads (excluding Story Ads) are now bought programmatically.
There are a number of reasons why advertisers might be drawn to the Snap Ad to AR ads. One is cost. Snapchat's Snap Ad to AR ads are much cheaper than Snapchat's lenses, even though they themselves contain lenses. Snapchat's programmatic Snap Ad to AR ads are auctioned at $3 to $8 CPMs, the same as the platform's regular Snap ads. Snapchat decreased the amount marketers have to pay to buy ads on Snapchat's self-serve platform from $100 a day to $50 a day. In its first-quarter earnings, the platform stated that Snap Ad pricing overall was down 65 percent — not great for Snap, but nice for marketers.
Snapchat's lenses are much more expensive because they are delivered upfront rather than hidden behind an ad, meaning that with a Snap Ad to AR ad, users have to swipe up to reach the lens, but a typical lens appears directly within the camera. Lens prices have decreased since last year. In December, ad buyers said a lens typically costs between $500,000 and $1 million per day. Now, an audience-targeted lens goes for $40,000 a day on top of an agreed-upon CPM, which ranges from $8 to $20.
Another is engagement. During the holiday season, Foot Locker and Jordan Brand created four different Snapchat AR ads based on the four shoes in the newly released Air Jordan 1 Gatorade collection. Foot Locker debuted the ads on Christmas Day, one of the "pinnacle moments of the NBA season," to "drive awareness, engage consumers and get them excited about the Jordan Gatorade collection release," according to Francine Feder, vp of marketing communications for Foot Locker North America.
The campaign, which ran for two days, was a test to see how engaging the format could be. The average play time on the lenses were 45 seconds, and it garnered over 4 million impressions.
Hershey's is also running ads for Ice Breakers that began in mid-April.
https://digiday.com/?p=287894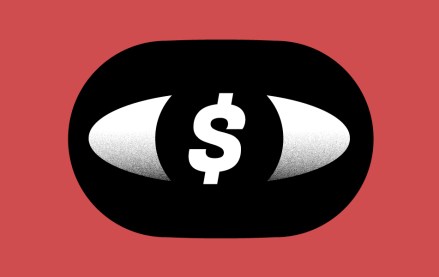 December 5, 2023 • 3 min read
The latest edition of the ANA's programmatic transparency report claims $22 billion can be saved by drastically cutting the ad tech bloat.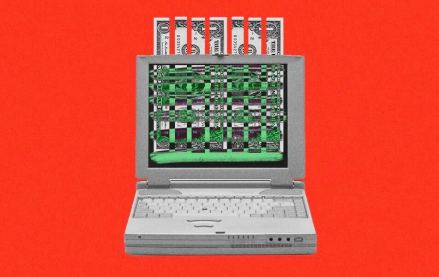 December 5, 2023 • 5 min read
Agency clients still see programmatic as an important part of their marketing budgets. But, overall, the uncertainty around programmatic could be causing them to lose confidence in online display ads as a marketing channel, and, as a result, agency clients are investing less in online display.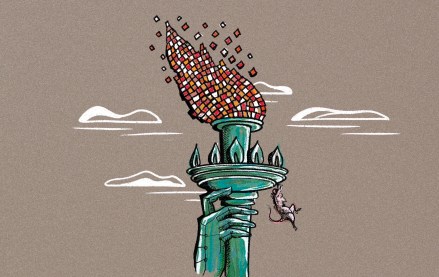 December 5, 2023 • 3 min read
There's a global AI race and different regulations in different countries might be slowing down – or speeding up – innovation. Here is a breakout of how regulations are being shaped on both sides of the Atlantic.