'Sliding door moments': How will hybrid working trend affect office romances?
September 20, 2021 • 7 min read
•
•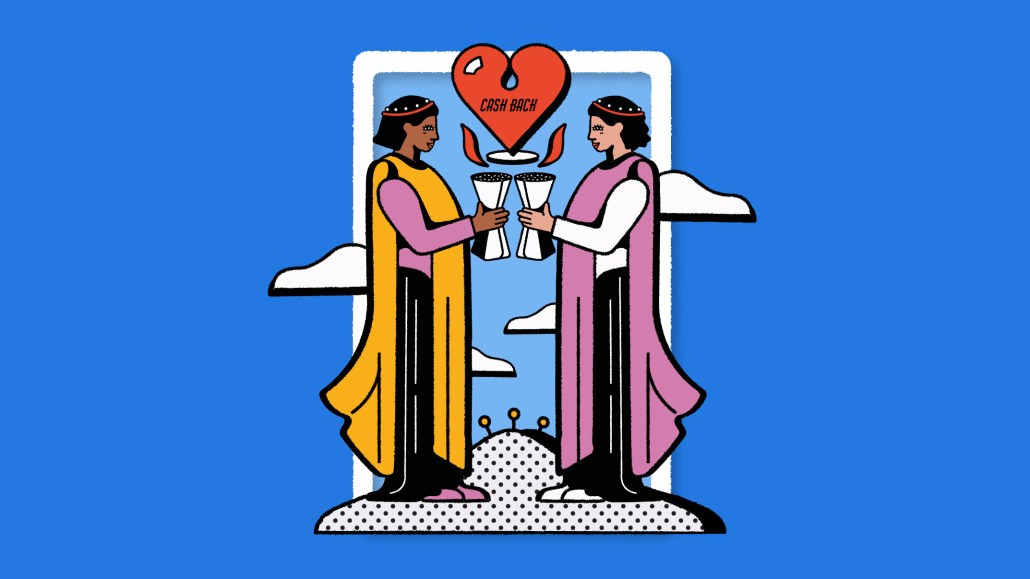 Ivy Liu
This article is part of the Future of Work briefing, a weekly email with stories, interviews, trends and links about how work, workplaces and workforces are changing. Sign up here.
One casualty of the hybrid working revolution could be the good old fashioned office romance.
Some people might not mourn its passing, while for others it will be a devastating loss considering how many people meet their partners at work. A survey by U.K. online venue booking platform VenueScanner claims that 22% of workers have met their partner this way and 78% have made lasting personal relationships from being in the office.
And the Society for Human Resource Management, based in Alexandria, Virginia, is so concerned about the future of office romances and the impact on the workplace that it has commissioned its own research. Its study carried out in February 2021 revealed that 50% of U.S. workers have had a crush on a colleague and 34% have been involved or are involved in a workplace romance. Nearly 70% of U.S. workers who are in or have been in a workplace relationship dated their peers, 21% their subordinates and 18% their superiors.
Nearly one-quarter of U.S. workers have had someone they consider their "work spouse," and 45% have felt romantic feelings toward this person.
So, what do the numbers tell us about the future of romance at work?
The SHRM's HR knowledge advisor Yvette Lee said romance tends to blossom in the office environment because people feel comfortable with workmates and get to know them so well.
"Often employees spend thousands of hours at work and this can promote the development of personal relationships," she said. "Is it possible to generate the same crushes in a virtual world? Well, the increase in social media and online dating apps means many people are more used to finding love virtually."
But what about the impact on the business of office romances in a hybrid world? Challenges can arise if there are arguments that impact on productivity, or if people become distracted by office gossip. Lee said the HR teams should devise a romance-in-the-workplace policy or update existing guidelines.
One positive of romancing at work is that it can increase an employee's confidence. Workplace wellbeing expert and psychotherapist Sophie Scott said flirting and striking up conversations gives people a boost. "Most of us recognize the giddy high we experience when sussing out someone in our environment, whether platonic or not," she said.
Meanwhile relationship expert and founder of the online couples therapy programme The Relationship Paradigm, Neil Wilkie, said employees will just have to try harder to find love at work. "The pool will be smaller and the opportunities for those life-changing, accidental conversations will be fewer," he said.
His advice includes trying to synchronize your attendance with people you like so there are more chances of having that accidental and interesting conversation.
"If not, reconnoitre and track down those prospects who might be of interest to you. Find out what you can about your shortlist on LinkedIn or social media. Then create your campaign to get that 'accidental' sliding door moment."
Taking it up a notch, Katie Lasson, clinical sexologist from the online sex toys website Peaches and Screams, said employees can still find partners in a world of Teams and Zoom.
"Virtual meetings are a good way to start to understand someone's personality," she said. "If you are on a Teams work call you can still feel the chemistry. The next step is to connect via Messenger or WhatsApp and start a conversation. It could be about how you liked their ideas or approach to the topic being discussed."
Lasson added that people should not be afraid to have what she calls an open-minded online office fling.
"It is always easier to start communication from a distance so you won't have those eye-to-eye awkward moments of silence that might make you feel uncomfortable," she said. "Based on my experience, couples share more intimate topics and talk about their preferences online. While having your office teams meeting you can exchange naughty messages personally. Also with online sex, people share fantasies that in real life they might be too shy to do."
Whoever said romance was dead?
3 Questions with Vicki Huff Eckert, founder of PwC's U.S. and Global New Ventures organization
How much support is there for vaccine mandates?
When you look at vaccine mandates there's a reality that came through in research we published last month. We found that two-thirds of the execs surveyed, as well as two-thirds of the employees, are in favor of a vaccine mandate as a condition for returning to the office. It comes down to the confidence these people get from knowing they're returning to working environments where they knew everyone else would be vaccinated. However, vaccine mandates are just the start. If anything, they're the first step when it comes to how companies get workers to return to the office, but it won't solve everything. Not when there are children who haven't been vaccinated and the reality that is the Delta variant. It's why more companies are taking more time to define what hybrid working means and the operating model they need to put in place to support that transition.
How is the prospect of an even longer period of remote working changing how companies think about recruitment?

The ability to attract talent is key for many businesses now. Sure, there's high turnover in sectors like technology but at the same time, there's a lot of capital around public markets as well as around those businesses with big valuations looking to grow their way to success — growing headcount is a way to do this. To do this, companies are asking themselves how working remotely opens up operating models so that they're able to hire new talent in different markets. I see this through the work I'm doing with a lot of Silicon Valley companies currently. The interest is there because the companies see high-value talent from the resumes they're getting and realize these aren't the type of candidates who would normally be in contention for roles. This changes the operating model and is a necessity.
Beyond flexibility, what other methods are companies using to recruit the best talent?
When we looked deeper at the dynamics around recruitment there's still work to be done on the flexibility and compensation aspects. Equity has become a big factor of recruitment in part because of the state of the equity markets. We also see that people are looking for a longer commitment to flexibility. Now that doesn't mean all these candidates want to work from home forever, but they do want some clarity on what flexible means to prospective employers moving forward. The other point that came through the data is people wanting to connect with their managers more frequently as part of a wider point about employee engagement. That's easier to do in an office where businesses in tech for example might have a ping pong table, a slide, or even free food. Those perks go if you're working from home so it becomes tough for companies to translate those perks over. That said, we're hearing more companies talk about making this a priority moving forward. — Seb Joseph.
By the numbers
From an internal survey of 2,500 employees, 81% of Microsoft leaders have or are planning to offer employees greater flexibility, reflecting what employees want — 87% prefer to stay remote at least half of the time.
[Source of data: Microsoft Work Trend Index.]
61% of 1,000 of 2021 college graduates in the U.S. believe the pandemic and campuses shutting down/virtual learning negatively impacted their career development/maturation.
[Source of data: Breeze's employment survey.]

70% of U.K. businesses have been the victim of a successful network security attack in the last year, according to a survey that interviewed 750 IT decision makers across industries including construction, energy, retail, media and financial services.
[Source of data: Barracuda Networks' 'The state of network security in 2021 report.]
What else we've covered
As the pandemic drags on, some firms are addressing the shortcomings of virtual communication tools like Zoom by coworking in the metaverse. As Digiday's gaming and esports reporter Alexander Lee reported, Most metaverse platforms, such as Roblox and Minecraft, are designed primarily for fun, not work. But many of the builders of these virtual spaces have organically realized their potential for meeting or coworking.
As the Delta variant continues to cause a great deal of uncertainty regarding when and how to return to office-based work, many fashion brands, according to Glossy fashion reporter Danny Parisi, are extending their remote work setup to at least the end of the year. Others are planning to allow their employees to work from home on a permanent basis.
This email briefing is edited by Jessica Davies, managing editor, Future of Work.
https://digiday.com/?p=425741
October 4, 2023 • 7 min read
•
•
There are still those who believe that AR has a place in the marketing funnel, however big or small right now.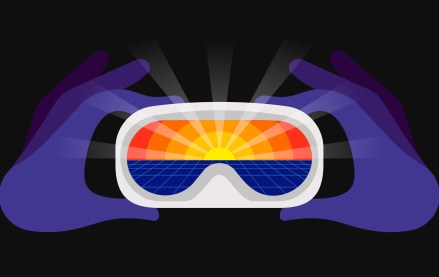 October 4, 2023 • 3 min read
•
•
With Pokémon Go revenues falling year-over-year, Niantic, its developer, is looking beyond its popular augmented reality game to generate profits.
October 3, 2023 • 2 min read
•
•
In episode four of the "Is This The Metaverse?" narrative podcast, Glossy international fashion reporter Zofia Zwiegliska spotlights the brand opportunity when it comes to fashion in the metaverse.