With prolonged WFH, fashion brands are rethinking office life
September 14, 2021 • 4 min read
•
•
Ivy Liu
This article was reported on — and first published by — Digiday sibling Glossy.
While the Collina Strada staff has been back at the brand's office full-time since the beginning of 2021 — designer Hillary Taymour told Glossy she couldn't get any good work done from home — many brands are extending their remote work setup to at least the end of the year. Others are planning to allow their employees to work from home on a permanent basis.
Knix, a Canadian underwear brand, has been working almost exclusively remotely and plans to do so for at least the next 12 months, according to founder Joanna Griffiths. In 2020, the company permanently closed its original office located in Toronto. But in 2022, Griffiths is planning to open a new 30,000-square-foot office, which is slightly smaller than its old office, that is more compatible with Knix's new, remote-friendly work style.
"It's a blessing for us that we have the time to completely redesign our next office for the way we work now," Griffiths said. "Our new space is centered around a three-story atrium. You can see what everyone is working on; it's very spacious and open. We're building our own innovation lab within it. It's built for the new way we work."
Griffiths said the new office will cater to the tasks that actually need to be done in person, like developing products. And less space will be taken up by standard desks. The thinking is that employees don't need to come into the office just to sit on their computers with headphones on, Griffiths said. That kind of work can be done from home, while the office will be available for key meetings and physical tasks that require in-person attendance.
"I don't see a world in which we'll ever 100% go back to the office," Griffiths said. "A few people, like the product team, will have to go in, but everyone else can come and go as they please. Working remotely has been good for us as an organization; our people want to work that way now."
Other brands predict in-office work will come back sooner. Kate Spade, for example, is planning to open its Park Avenue office to all employees in October, but the company will require vaccinations for any staff that wants to come in, according to CMO Jenny Campbell.
That requirement is consistent across all of Kate Spade's sibling brands under the parent company Tapestry. But like Knix, Campbell said Kate Spade will only require necessary employees to come in full-time.
"Right now we have 90% of people still working from home and it will probably stay that way," Campbell said. "The product [team] will still have to come in, to feel materials and things like that. But my team — marketing — can work remotely very easily, aside from doing photo shoots."
The one concern Campbell raised was the continued difficulty of building a strong workplace culture when people are working with others they've never met before. She said attempts to do so virtually, through casual Zoom meetups, are fun, but not a thorough replacement for talking in person.
In-office work can be particularly helpful for international brands looking to establish a business in a new country. In the last 18 months, Knix has hired more than a dozen U.S.-based employees, where it had none before, in an effort to build up its presence in the U.S. Those U.S. employees are remote for now, but there will eventually be a Knix office in the U.S.
Officine Generale, a Parisian brand, has done something similar, opening a New York office in May (that requires vaccinations) in anticipation of opening 10 U.S. stores over the next 12 months. Officine Generale founder Pierre Maheo said it's important to have an in-person office in the new market to provide others within the company a better understanding of the region. He said that having employees work remotely in the U.S. wouldn't have provided the same level of collaboration.
"Having an office in another region is really important," said Maheo. "For European brands, if you want to sell in the U.S., you should recruit American people. They understand the culture [better than you do], even if you visit the country all the time. You won't get [that understanding] unless you have a permanent, in-person presence there."
https://digiday.com/?p=425673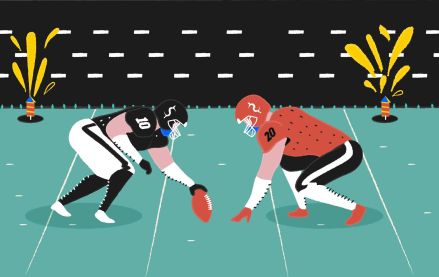 December 6, 2023 • 4 min read
In response to this challenge, the NFL's Detroit Lions have adopted a proactive strategy, introducing an extra channel for their local NFL broadcast. The objective is to broaden advertising opportunities, leverage direct-to-consumer distribution, and establish stronger connections with local fans, with the ultimate goal of increasing preseason viewership.
December 6, 2023 • 4 min read
It's been over a decade since the most recent entry in the wildly popular "Grand Theft Auto" series came out in September 2013, meaning anticipation for "GTA 6" has been building for years. Rockstar titled yesterday's trailer as "Trailer 1," making it clear that the company is poised to launch a massive marketing campaign in the lead-up to the game's 2025 release.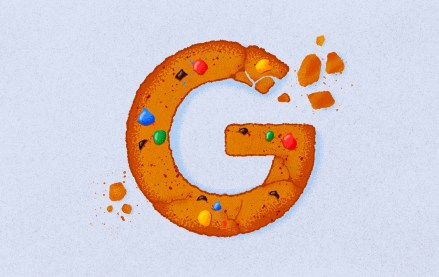 December 6, 2023 • 4 min read
A healthcare client that decided to scrap all conversion tags and cookies within weeks provides a case study for what will likely be a common experience in a year's time.