Slack's new ads tap World Cup to appeal to workers beyond its tech and media base
June 15, 2018 • 3 min read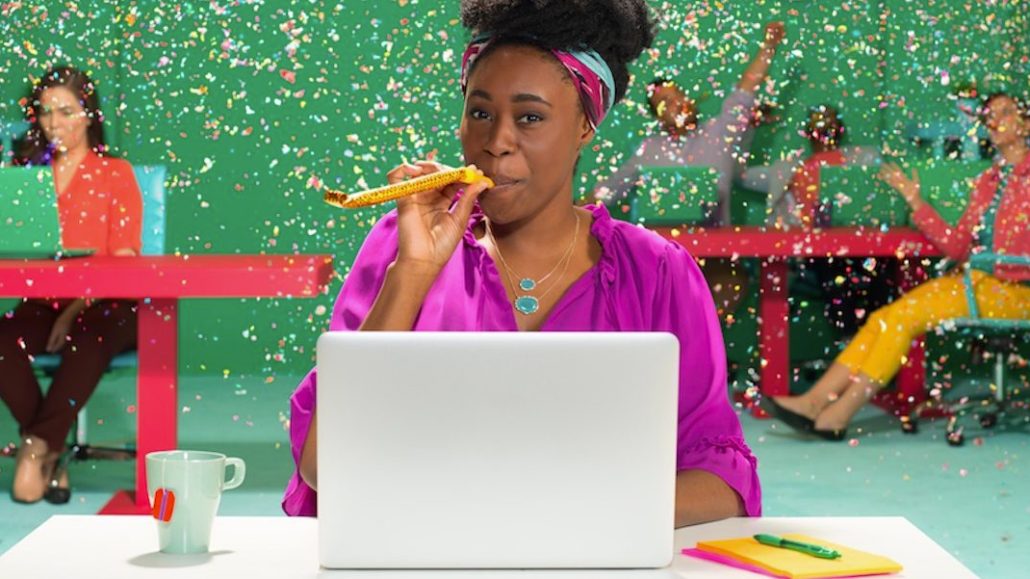 Slack may be ubiquitous across Silicon Valley startups, media companies and agencies, but the communication tool is trying to appeal to more 9-to-5 workers in its latest ad campaign that includes a collaboration with Fox Sports during the World Cup.
Slack is running 30-second TV spots that feature workers in colorful clothes and an enlarged view of an office's Slack. When Anna, a character in the ad, shares the company's new vacation policy, she's greeted by virtual emojis and real beach balls. The summer advertising campaign also includes 15-second video ads for digital as well as online display ads, audio ads on Pandora and Sirius, podcast sponsorships and paid social.
"It would be closed-minded to think everyone already knows what Slack is or knows how to communicate this way. There's a whole world of knowledge workers out there," said Anna Pickard, Slack's head of brand communications. "We're a startup, but we're a startup made up of people who have been around the block. We're not routed in making solutions for people who live next door to us in San Francisco."
Slack touts more than 8 million daily active users. There are more than 3 million paid users, and its 70,000 paid teams include 65 percent of Fortune 100 companies. Now, Slack is focused on attracting more enterprise customers amid competition from Facebook's Workplace and older workplace communication software options.
This is far from Slack's first big ad campaign, but the narrative has changed from fantastical to ordinary. Slack's first TV ad premiered in December 2015 and featured a team of animals making a flying umbrella. Another ad from 2017 showcased animated animals in black and white building a spaceship. This year's campaign, titled "The Collaboration Hub for Work" and created with the help of creative agency Redpepper, differs by showing real people — not animals — completing typical work tasks like getting a budget approved and launching an ad campaign.
While one of the beauties (and horrors) of Slack is being able to take it, and therefore your work, anywhere with an internet connection, the ad campaign features people doing work in a physical office.
"This is a way to say Slack is not just for those happy few who can take their work with them," Pickard said. "It's for people in the traditional office. Everyone has a need to collaborate better."
To reach those traditional office workers, Slack is running TV ads on morning shows like "Good Morning America" and "CBS This Morning" before 9 a.m. and during the workday on networks like CNBC and Bloomberg TV.
"People are getting ready in the morning, and work often is the first thing they're thinking about," said Byron Fulmer, Slack's brand marketing manager. "We want to be there and show that there's a better way for work."
Slack also is running online display and YouTube ads during the workday. The three 15-second video spots are focused on finance, marketing and sales.
"From the moment of finishing up a PowerPoint to talking Karen in finance, they might look at social media or look at what happened on the late night shows. It's something every employer doesn't want to happen but does," Fulmer said.
Slack is also tapping into the hype around the World Cup. As part of the "Collaboration" campaign and titled #PoweredBySlack, Slack partnered with Fox Sports through the help of marketing and media agency Noble People. Slack is sponsoring the Fox Sports Hub in Los Angeles, the physical studio space for commentators.
Fox Sports is also running Slack-related ads that show how its teams in New York, Russia and elsewhere collaborate. For example, one video shows the production team sharing a clip of Lionel Messi on Slack so the social media team could repurpose it.
"We wanted to focus on how our partners are using Slack," Fulmer said. "If you look at the 15-second spot for marketing, that's how we're using Slack. I've probably sent six emails to the agency [Noble People] since we've started working together in the last two years."
https://digiday.com/?p=291609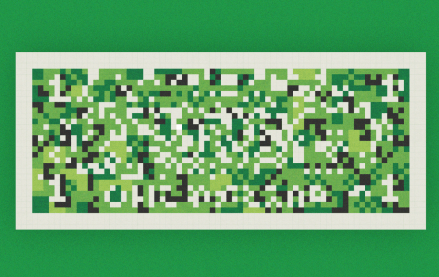 September 21, 2023 • 3 min read
Ducati has legitimate reasons to investigate Web3 tech as a marketing tool. Building a community of Ducati enthusiasts, or "Ducatisti," has been a core element of the brand's marketing for decades.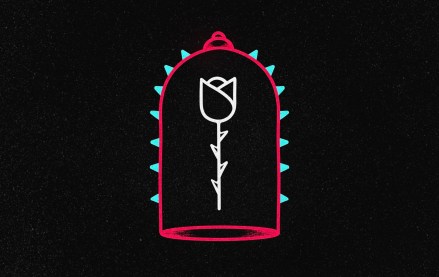 September 21, 2023 • 5 min read
In this edition of the weekly Digiday+ Research Briefing, we share focal points from Digiday's recently released reports on agency and brand confidence in TikTok, and on how publishers are making Instagram work for them.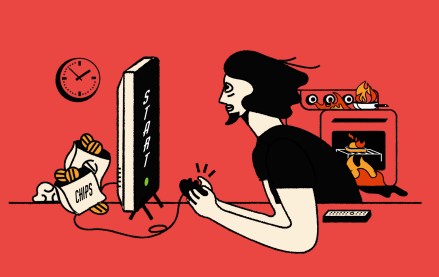 September 21, 2023 • 4 min read
While this is the first gaming related livestream Fandom has done with Instagram, it's part of a bigger push to celebrate and embrace the vast gaming community among the Gen Z demographic thriving on Instagram's platform.