How Slack is reshaping the client-agency relationship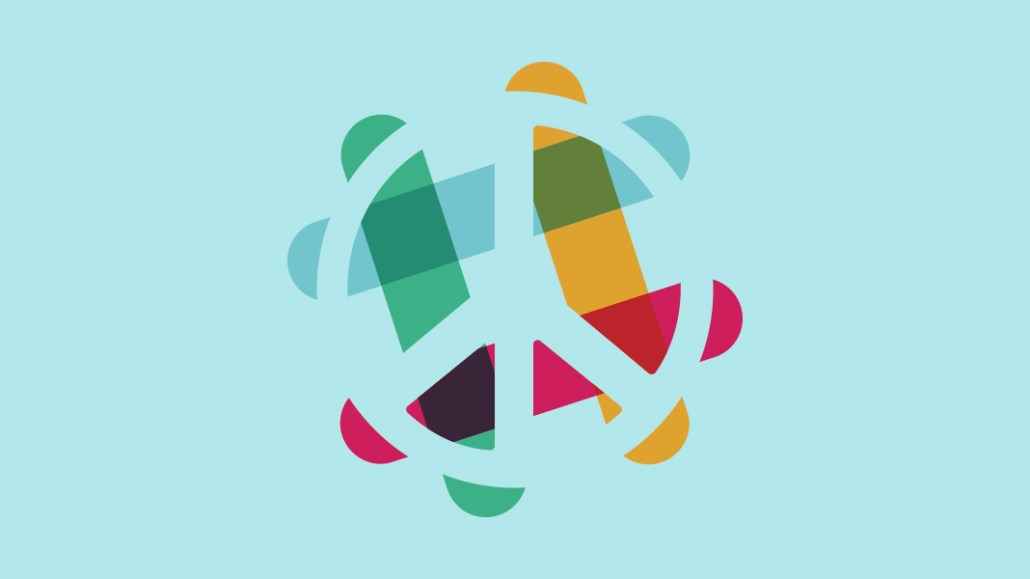 Slack has become vital at many ad agencies, even reshaping the traditional client-agency relationship — for good and bad.
Ad agencies and their clients are increasingly forming dedicated channels to allow for easy interaction and collaboration beyond the dreaded conference call. At the same time, the ease of use is making some agency staffers grouse that Slack is making it too easy to perpetuate an always-on mentality.
"It heightens transparency on all sides, while ditching that more formal, polished style of interaction that has traditionally plagued the client-agency relationship," said Gene Liebel, co-founder of digital agency Work & Co. "Being informal and collaborating more often is a hell of a lot more effective than fancy, overthought presentations delivered to clients once a month."
Along with encouraging more communication, Slack and similar tools reduce the time it takes to complete projects, according to MichaelAaron Flicker, president of ad agency XenoPsi, who said 15 percent of XenoPsi's clients use Slack, but he hopes to have 30 percent of them on it by the end of 2018. For highly collaborative projects, the agency has seen dramatic increases in responsiveness using Slack, with conversations that once required days over phone or email now taking hours or minutes in some cases, Flicker said.
This is especially true when working on a campaign with multiple activations, said Luke Hurd, director of integrated production at creative agency Barkley, where all 300 employees use Slack to connect with colleagues and clients across remote offices. He said Slack helps teams stay on track, pointing to the 4/20 campaign Barkley worked on for Wingstop this year, which involved a virtual reality homepage takeover, a 3-D YouTube video, sending Google VR goggles to influencers and live artists painting a mural in Denver. "It wouldn't have come together so easily without [Slack]," he said. "There was constant communication the whole time." Hurd added that Slack "creates a bond with a client," and Slack's emojis and GIFs help that along.
"Slack's super at helping brands go from talking about being more agile to proving they can actually do it," said Pablo Gomez Gallardo Maass, vp of e-commerce at Aeromexico, who uses Slack to communicate with Work & Co. "It's been a key factor in achieving go-to-market speed for a ton of new digital products we've released in the past year, from a new website to a new mobile app to new kiosks in airports."
Slack is a far cry from how clients and agencies once collaborated with each other.
One agency executive, who wished to remain anonymous, recalled the volatile atmosphere at several "classic ad agencies" toward the beginning of their career. At one agency, this person said they were instructed to never let clients near certain creatives because that would likely cause fights over the vision of the work.
"There was a separation between the agency and the client," this person said. "[Creatives] saw the client as crazy — that they would never understand what good work is."
Some agencies still prefer to keep clients at arm's length and funnel them through account managers, this person added, but new communication channels like Slack make it easier to relax in conversations and perhaps hide true feelings about work that doesn't live up to expectations.
"I would liken Slack to texting, so it makes the client interaction feel much more familiar and a lot less formal," said Alyssa Ruiz, senior strategist at Barbarian Agency. "It's nice to feel like you have a more personal relationship with a client in the spirit of true collaboration."
Elizabeth Mackay, social media lead at retailer Columbia Sportswear, is of the same opinion. "It has broken some barriers," said Mackay, who has used Slack to quickly touch base with North, the brand's ad agency, every day for the past year. "It has allowed me to develop a closer relationship to my agency contact. Even though it's a digital resource, it allows us to communicate better in person. When I see them in person, they're not just a co-worker, they're a friend. It makes communication really positive." Mackay also applauds the speed of the platform, saying it no longer takes long emails to get a message across.
But not all agencies and clients are scrambling to get on the platform.
While some clients have adopted the platform, others don't trust Slack to store their documents and data. For example, about half of Work & Co's clients use Slack, but some clients have internal protocols that prevent them from using it for sensitive information, said Liebel. For this reason, multiple agencies are launching internal Slack-like tools. DigitasLBi, for instance, is rolling out its own Slack alternative in January.
And, as much as Slack allows agencies and clients to be indirect and casual with one another, it can also be a double-edged sword. As any Slack user can attest, a work tool can easily morph into another social platform for oversharing.
Hurd began giving presentations to new employees about how to use Slack, specifically how to use it to communicate with clients. One thing the agency requests in its presentation is that employees make their Slack handle their first and last name. One time, said Hurd, an employee changed his handle to @Smithzilla (Hurd changed the employee's last name to Smith). "It was funny," he said, "but then you invite him into a client-facing channel, and suddenly they're dealing with a Smithzilla."
And then there is the always-on problem, with one account manager saying Slack messages from some clients become "endless and exhausting."
"The challenge for us is to be clear from the beginning that our team needs the break because of the level of work we are trying to deliver," said another agency executive.
Liebel said the blame shouldn't fall on clients, but the culture of an agency. "The always-on mentality is not perpetuated by clients," he said. "It's dependent on an agency's values." For this reason, he said, Work & Co. encourages all employees to turn off Slack notifications after working hours and over the weekend. He said clients end up respecting agencies that can say no.
https://digiday.com/?p=267643