As shopper marketing budgets flow online, Amazon and Google want a piece of the action
November 5, 2018 • 5 min read
•
•
Amazon's tussle with Google for advertisers has spilled over from search advertising into shopper marketing.
Amazon has already successfully loosened Google's grip on search budgets as global advertisers like L'Oréal and Phillips are moving money from the search engine to the marketplace.
But both are now in competition for a piece of the "shopper marketing" budget pie, which has traditionally been spent in physical retail and is now moving online, with giant companies like P&G and Heineken rethinking doing more shopper marketing online. Shopper marketing is the catchall term for everything from shelf displays to store promotions.
Google has never really been in the frame for those budgets. CPG advertisers tend to buy ads on Google through media agencies, whereas they buy their shopper marketing ads directly from retailers. But given the competitiveness to maintain lucrative listings through supermarkets and stiffening competition from own label products from the likes of Amazon, most CPG advertisers have kept the bulk of their shopping marketing budgets away from the marketplace.
"Amazon is viewed as both a brand and a retail platform, and so has access to both brand marketing and shopper marketing dollars," said former Amazon executive and founder of ad platform Downstream Connor Folley. "This is most notable in CPG where brands are accustomed to spending massive shopper marketing budgets for 'shelving' — this planogram exercise has now moved online where CPG brands view Amazon search results as the digital retail shelf."
Instead, as Amazon is one of the few growing channels for CPG businesses, it is leaning into the platform's ads to drive that growth. At iCrossing, for instance, the agency has seen its clients increase ad expenditure in 2018 from everything between 9 percent and 295 percent versus what they spent last year.
"We have a few clients in the CPG category who are over-investing in Amazon's ads based on the returns they get because that's where the growth is," said Dan Pereira, group director for commerce strategy at VMLY&R. "The actual growth number is small but the rates themselves are in double digits, which for some clients are between 50 and 60 percent year-on-year growth, whereas on a traditional grocery channel it's more like 2 percent."
Over the last two months, Daniel Tejada, a digital brand manager at Amazon-focused performance agency Quiverr, has had meetings with CPG advertisers wanting to move more shopping marketing budgets over to Amazon. The idea is that CPG advertisers now see Amazon as a grocery store, said Tejada.
CPG business Reckitt Benckiser, for example, is searching for experts in Amazon search, who can work with both its online sales and sales teams on moving money over to the marketplace, per a job post. PepsiCo is also looking for people who know Amazon's ad business as the company, alongside Kellogg's, see sales of their brands rise on Amazon. Both businesses own six of the 10 best-selling cereal products on Amazon in the U.S. so far this year, according to One Click Retail.
"We are seeing large CPG brands looking for ways to put a transactional function from e-commerce retailers on the back end of all digital spend," said Tod Harrick, vp of product of Wunderman's commerce division Marketplace Ignition. "However, we also see that there are rigid financial and accounting structures in place that make it difficult for brands to move budget and spend, particularly from shopper and trade marketing."
Google is slowly opening itself up to that money.
Revenue from search ads was largely driven through Google Shopping ads, which show images, price and information of products consumers search for; those ads accounted for 87 percent of all search ad clicks during the third quarter, according to Merkle. While most of that spend is repurposed search money, agency experts believe shopper marketing budgets could eventually be used to buy those ads.
CPG advertisers are increasingly giving retailers budgets to spend specifically ads on Google Shopping, according to agency executives from Merkle, Summit Media, Productcaster and Havas Media interviewed for this article. Those brands won't buy Shopping ads directly from Google as they often don't have the e-commerce site needed to use the format, said Hedley Aylott, founder of Productcaster. But those companies are asking the retailers who sell their products to buy online ads on their behalf — that's why some shopping marketing budgets will move to Google as e-commerce becomes a larger sales driver, said Aylott.
James Marshall, senior paid search director at iCrossing U.K., agreed. "The majority of our retail clients are investing more year-on-year into Google Shopping, which comes as no surprise as the return on ad spend is generally strong," he said. "The conversion ratio of those ads are good due to users' high intent, and Google are working hard to continue to increase available inventory, keeping cost-per-clicks low, which makes it feasible to scale results and invest more."
Google hasn't been as aggressive in pursuing shopper marketing budgets as Amazon has, said Liz Rutgersson, svp of media and planning at Merkle. And yet the sheer amount of money moving online in the CPG sector could open up another revenue stream the search engine would have otherwise not been able to reach.
CPG advertisers spend more on digital than traditional ads. In 2016, digital ads accounted for 15.9 percent of the ads bought by those businesses, and 15.5 percent of traditional ads, according to 600 brand marketers surveyed by research firm Cadent Consulting. Those advertisers planned to spend 19.7 percent of their total budgets on digital ads in 2017 compared to only 13.2 percent on traditional advertising. Shopper marketing is a lucrative part of that mix. CPG companies spend around $100 billion annually on shopper marketing such as in-store displays and features in retailer ads, said Cadent.
https://digiday.com/?p=310511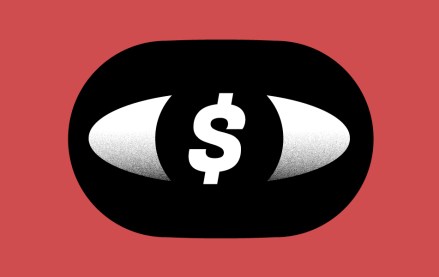 December 5, 2023 • 3 min read
The latest edition of the ANA's programmatic transparency report claims $22 billion can be saved by drastically cutting the ad tech bloat.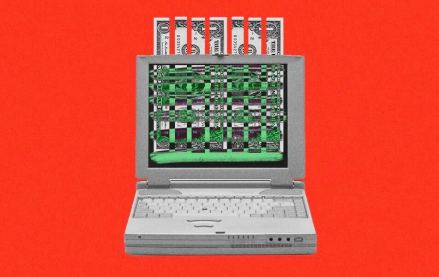 December 5, 2023 • 5 min read
Agency clients still see programmatic as an important part of their marketing budgets. But, overall, the uncertainty around programmatic could be causing them to lose confidence in online display ads as a marketing channel, and, as a result, agency clients are investing less in online display.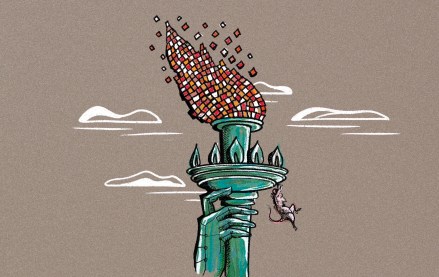 December 5, 2023 • 3 min read
There's a global AI race and different regulations in different countries might be slowing down – or speeding up – innovation. Here is a breakout of how regulations are being shaped on both sides of the Atlantic.