An Amazon competitor called Jet was born and the Internet shrugged. People did have feelings, however, about the redesigned Converse Taylor All Star. Just another week on the Internet.
Instagram reversed its week-long ban on the hashtag #curvy, while Twitter users agreed that 'Sharknado 3' jumped the shark. Rumor has it that Snapchat is looking to freshen up its line up of publishers on Discover (who ever clicked on the Warner Music one anyway?). Finally, the Internet had front row seats to a Twitter battle between Nicki Minaj and Taylor Swift, with a majority of us siding with Minaj.
But that's not all, let's take a look at what's in and what's out for the week ending July 24.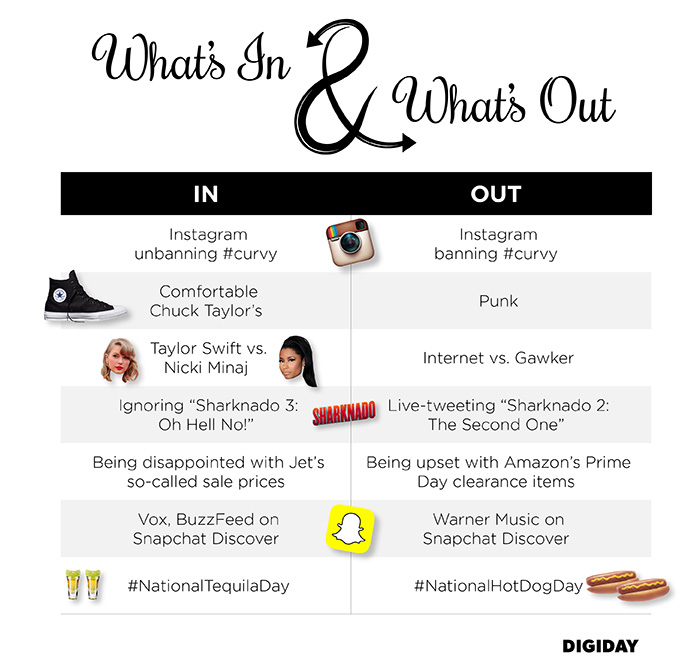 https://digiday.com/?p=127885