For many women, figuring out which beauty products to buy is something of a nightmare: Is this mascara going to clump up? Does it streak? Will I look like a depressed, goth clown who makes babies cry if I combine this lipstick with that concealer? Now, the beauty retailer Sephora is looking to make life a little easier with a new platform devoted to showing the techniques the products that went into making various well-coiffed glamour shots.
The Beauty Board, which launched yesterday, is meant to answer the age-old consumer question, "How do I create this look?" according to Sephora's vp of interactive media, Bridget Dolan. Taking a page out of the user-behavior books of Instagram and Pinterest, the Beauty Board is a photo-driven platform native to the retailer's website. Users essentially upload a photo to the platform, tag the different products they used, and then share with their social communities on Pinterest, Facebook, Twitter and Google Plus. The tool also has a mobile version that mimics easy the photo-upload process on the Instagram app.
Here's an example of a user post: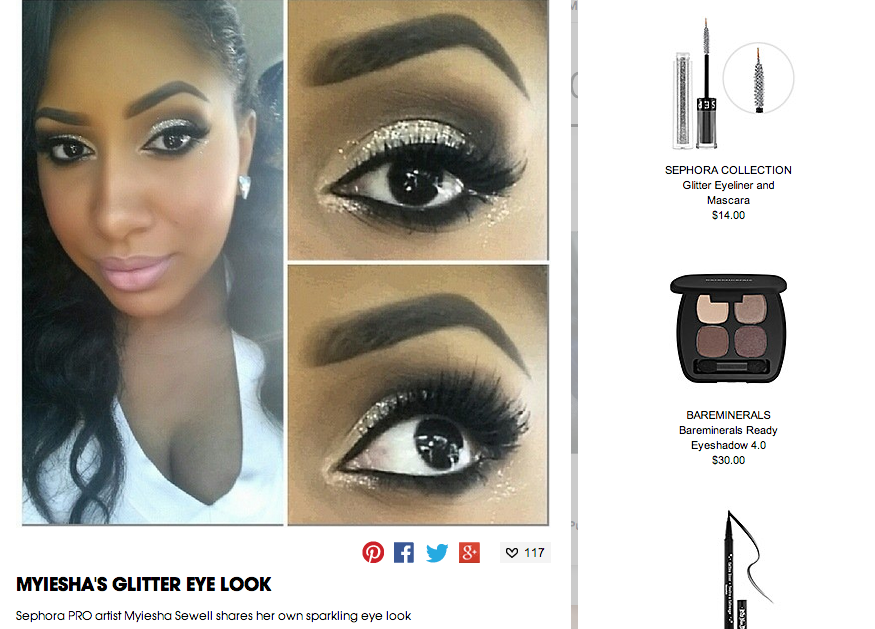 Here's what it looks like on mobile: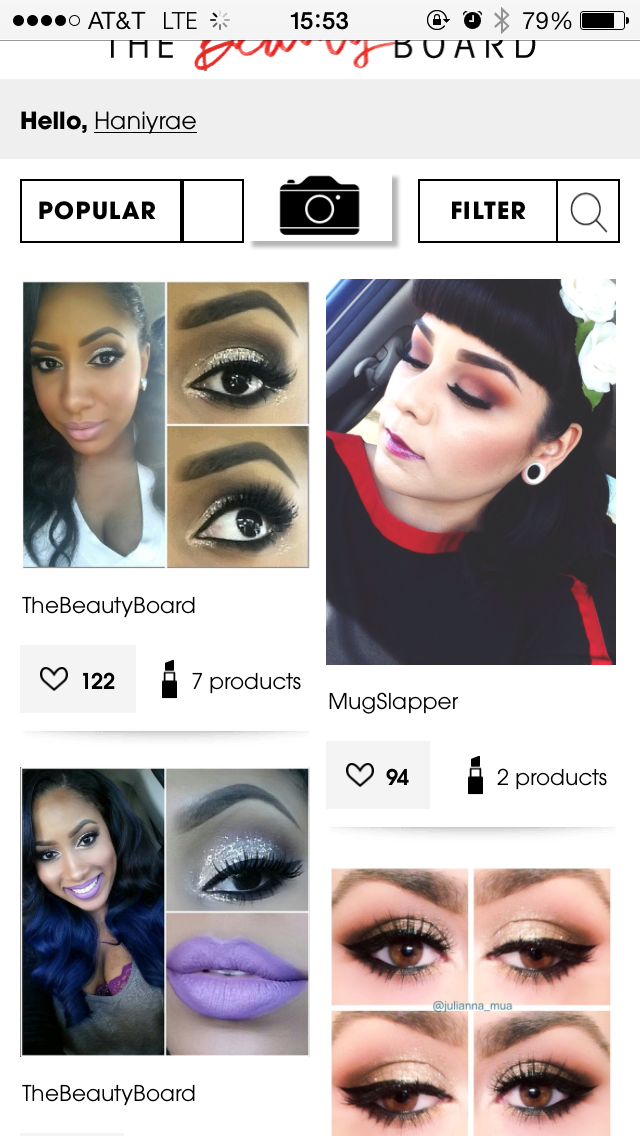 And here's the desktop Beauty Board — a Pinterest-like wall of user-uploaded looks, along with the products they used below: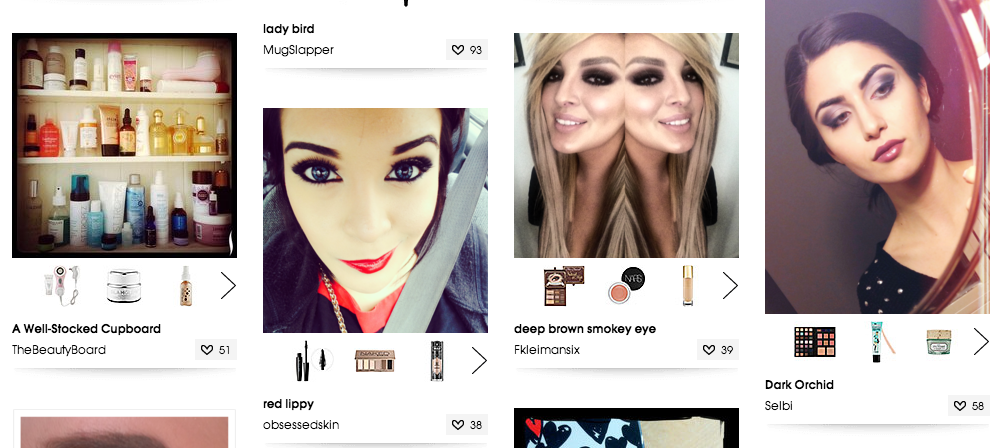 "We're trying to expand beyond Instagram and make our content more shop-able," said Dolan. Sephora's app, added Dolan, can work hand-in-hand with a platform like Pinterest to drive users to a Sephora post with a link to all of the products.
"If you see a whole look from Pinterest, it only pins back to one product," said Dolan. "Women are getting great ideas from all the pins on the platform. But they cant go the full mile to find all the products used." According to Dolan, Sephora has just completed a beta test of the platform, and last Thursday, opened it up to general website users. The beta test, Dolan said, was seeded with Sephora employees, high-profile stylists and top bloggers to begin creating content and distributing it out to their social channels, but it is not currently sharing any numbers.
Anyone in the community can upload images, tag products and offer tips on how the look was achieved, said Dolan. Sephora "pro" team members and beauty influencers like Kat Von D are lending their expertise as well. While tagging products is optional, Sephora found decent engagement in its beta test. According to Dolan, 87 percent of all images uploaded have included products tagged, and more than half of the images (56 percent) are tagged with four or more products. 
Sephora as a whole currently has more than 285,000 followers on Pinterest, more than 973,000 on Instagram, 1,270,000 on Twitter, and 5,660,000 on Facebook. It has announced the board on Facebook and Twitter, and will be doing email promotions to its customer base later this month to drive new users.
"It's a very conversion-rich environment," said Dolan. "It actually attracts our best clients. Of the clients that have interacted so far, it's 10 times more than a typical Sephora client. Since allowing outside users on the platform, more than half of the posts have four products or more tagged to them."
But getting people to the platform from other places is a different story. While users might find it easy to click through from a Pinterest post, the process is less straightforward on Instagram, which doesn't link directly back to the retailer.
"For Instagram, it's a little more broken," said Wei Tsay, the managing director of Laundry Service, a digital agency. "Sephora is pulling inspiration from Instagram. It looks like some of the photos were taken with Instagram and then uploaded to the board. But Instagram doesn't have the desktop experience that Pinterest does."
And once people do get onto the platform, Sephora may have to worry about certain selfies not being up to their standards of beauty. "They're probably also going to want to filter their own content," said Tsay. "They don't want just any photos there."
Still, Dolan is optimistic, especially because there is a mobile component. "This experience is going be driven by mobile — we're going to see this slant really highly mobile, and I think that's really exciting," said Dolan. "Mobile can't be the afterthought anymore when it comes to visual content.
https://digiday.com/?p=68340