Sentinels' equity crowdfunding shows how esports orgs' business plans are getting more creative — and complex
July 13, 2023 • 5 min read
Ivy Liu
Raising money is hard for any media business these days, let alone one in a troubled sector like esports. But necessity certainly can help bring about innovative solutions.
For example, esports organization Sentinels is looking to bring individual fans into its ownership group via a round of equity crowdfunding later this week. The initiative shows how esports teams are spinning up increasingly creative — but also increasingly esoteric — ways to raise money as esports winter sets in.
Founded in 2016, Sentinels fields teams in "Valorant," "Apex Legends" and "Halo." The company is privately funded and has been led from the start by its co-founder, former Paramount Pictures vice chairman Rob Moore. In recent years, the team has set itself apart from the pack through its strong ties to the "Valorant" community.
"I am unafraid to call us the most popular brand in 'Valorant,'" Moore said.
Sentinels is administering its latest investment round, which officially opens July 15, via the investment platform Start Engine, allowing individuals to purchase small amounts of equity in the team for a minimum fee of $300. For the funding round, Sentinels is valuing itself at $30.09 million, meaning a $300 investment accounts for a roughly 0.0001 percent stake in the company. The maximum offering for the raise is $1.235 million — that's about 4.1 percent of Sentinels' stated valuation and roughly 4,000 individual investors, assuming each were to contribute about $300.
Although Sentinels is following an equity crowdfunding strategy, its approach to the raise builds on lessons the company learned from Sen Society, the subscription-based fan club it introduced in May 2023. Sentinels is not exactly launching a second fan club, but it is offering exclusive benefits to fans willing to put up the cash on Start Engine. At an investment of $500, fans gain access to a limited-edition jersey; at $1,000, a varsity jacket; and at $5,000, access to an owners' Discord channel giving members a chance to chime in on Sentinels' business strategy.
"One of the things we want to do is really give a platform for those motivated fans to get an opportunity to bring to us their ideas," Moore said.
In spite of the aforementioned benefits, Start Engine is an equity crowdfunding platform, not a reward-based crowdfunding platform, à la Kickstarter or Indiegogo. Its micro-investments are like any other venture investment, in that holders own a share of the company and stand to benefit from that share if the company goes public or is acquired.
For SEC compliance purposes, however, Sentinels made explicitly sure to avoid suggesting that the company and its shares are guaranteed to increase in value. To drive the point home, Sentinels representatives shared the following disclaimer:
"No money or other consideration is being solicited, and if sent in response, will not be accepted; no offer to buy the securities can be accepted and no part of the purchase price can be received until the offering statement is filed and only through an intermediary's platform; and a person's indication of interest involves no obligation or commitment of any kind."
Although Sentinels stands to gain over $1 million from its crowdfunding push, the disclaimer is evidence of one of the potential disadvantages of going down this route: it's a headache. Bringing fans on as investors brings the SEC into the relationship — and, for a company like Sentinels, having to deal with that regulatory body can mitigate the advantages of staying private. Sentinels stands to benefit from this arrangement, but it could be parachuting into a minefield, too.
"If they want to offer incentives and make it more of a Patreon type of model, then that's their prerogative — but at the very least, they have to be very, very careful to outline the risks, and to really outline that this may be a higher-risk venture, and to specify that in a number of ways," said Jason Chung, director of esports and gaming at New York University. "Ultimately, there is a mechanism for it, and of course they can avail themselves of it, but they still have responsibilities to the fans that participate as equity holders, not just as fans."
Risks notwithstanding, Sentinels' pragmatic valuation of just over $30 million — much less than the hundreds of millions in value claimed by other leading esports orgs — is evidence that the organization is approaching its latest funding round in good faith, not as a cash grab. Moore said he believed that the equity crowdfunding approach would result in a better outcome than FaZe Clan's public offering last year, citing a 63 percent increase in Sentinels' revenue in 2022 over '21 to back up his confidence, although he declined to share a specific number.
"Right now, the marketplace is kind of looking at the FaZe IPO, and everyone's just taking a pause and saying, 'okay, that's probably now overcorrected; it wasn't $900 million, and it's probably not $40 million,'" Moore said. "But right now, a lot of people are kind of looking to see where that shakes out. And, for us, we felt like we're smaller, we're younger, we're very fast-growing, and we have a real connection with our fan base. Maybe this is a great time to give them the opportunity."
As brands reduce their spending in esports and esports orgs fight against economic headwinds, it's important for esports teams to explore this kind of creative fundraising plan as they search for a sustainable path forward. But while crowdfunding efforts like Sentinels' are promising in the short run, they remain a stopgap measure — not the industry-wide correction needed to propel esports into industry-wide profitability.
"The difference between how sports makes money and how esports makes money is that there's a big revenue split between all the rights holders. So if the revenue split's not there, they're going to struggle, just generally, to work out how to make cash," said Brad Manuel, CEO of the gaming and esports marketing agency Livewire. "And that's what everyone's trying to do: they're trying to figure out how to make cash."
Editor's Note: After this article was published, a Sentinels representative contacted Digiday to clarify that the fundraise could start as early as July 15, but that the July 15 date is not a guaranteed start date.
https://digiday.com/?p=510756
September 28, 2023 • 4 min read
Some content creators are using generative AI tools to spark new levels of creativity and innovation and are sharing their experiences online in how they're using these tools to streamline their workflows and boost productivity.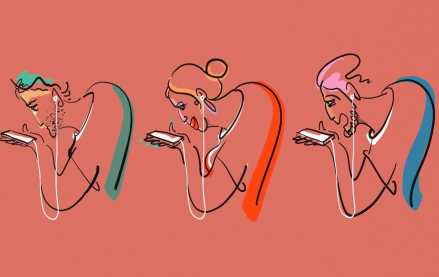 September 28, 2023 • 6 min read
In this edition of the weekly Digiday+ Research Briefing, we share focal points from Digiday's recently released reports on marketers' evolving social media tactics, including how they're using Facebook less and diving into YouTube Shorts more.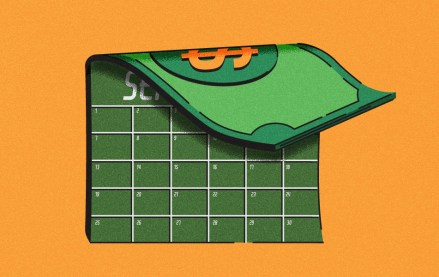 September 28, 2023 • 4 min read
In 2023, some brands' executive boardrooms are still insulated from the chill of crypto winter, for better or worse. But the rising pressure of crypto skepticism has made it more urgent than ever for companies to figure out how to use blockchain technology to support their core offerings and customer base rather than simply dropping branded NFTs and hoping for the best.