'We have seen a dramatic increase': Twitter is spending 50% more on billboards this year
September 18, 2019 • 4 min read
Twitter is focusing more of its marketing efforts on experiential and out-of-home. By showing up more in the real world — whether that's via a subway ad or a pop-up activation — the company is looking to make the brand more tangible to the average consumer. 
"If the past few months are any indication, we have seen a dramatic increase in experiential and out-of-home," said Nola Weinstein, global head of culture, engagement and experiential marketing for Twitter. "I think you can expect to see more and more of this kind of work [from us]." 
So far this year, Twitter has increased its out-of-home spend by 50% year over year. The company did not provide figures of comparison of its 2018 OOH spent to its 2019 OOH spend. As for experiential, earlier this summer, the company put together its first global experiential activation, #TweetUps, in 40 locations across the globe including cities like New York, London, Tokyo and Los Angeles. 
Much like digitally native brands, platforms with a primarily digital presence are increasingly looking to get consumer attention offline. As the OAAA reported earlier this summer, OOH advertising increased by 7.7% in the second quarter of this year — the highest quarterly growth in a decade — and over a quarter of the top 100 brands that increased OOH spending were tech brands. As for experiential, an AgencyEA study found that 92% of brands who responded believed that experiential was key to growing sales and 67% of B2B marketers planned to increase experiential this year, per Campaign. 
"To win, you have to connect with consumers on an emotional level. Experiential work is a way to organically make human, emotional connections," said K.J. Ho, vp and business director at Optimist. "This task is especially important for brands like Twitter that are trying to create brand affinity and are aiming to take their presence from the digital world to the physical world." 
In the first half of 2019, Twitter spent $9.5 million in media, up slightly from the $8.8 million it spent during the same time period last year, according to Kantar. Throughout the full year of 2018, Twitter spent $15.8 million, up from its $9.2 million spend over the course of 2017, per Kantar, which doesn't track social spending. 
"This is just Twitter becoming more Twittery," said Weinstein. "Last year, we re-framed our tone as a brand to be much more conversational and fun, to be more light and more much of who we are. With that, Twitter is showing up in unique and unexpected ways." 
However, Twitter isn't promoting its OOH and experiential work ads on its platform or an additional media spend, per Weinstein. Part of the brand's strategy is to create events or use OOH work inspired by what people who use Twitter are already doing, e.g., the #TweetUp events or the "Me on Twitter" campaign, that would naturally get consumers talking and engaging online, especially on Twitter. 
"These spark conversations," said Weinstein. "Our users are reflecting what they see in the wild. And over the course of campaigns like this, they're seeing tweets and they're amplifying it on the platform. They're amplifying on other platforms or sharing it with their friends and that further drives conversation." 
The company's in-house team is behind the creative concept for the OOH and events, though it did work with agencies like NA Collective, Wonderland and Share Studios to execute the concepts. 
"I think rather than us as a brand creating ads where we tell you what's with Twitter is authoritative, we recognize that over the years people who use Twitter have already been doing that," said Weinstein. "They participated in memes and they've freely shared what they think Twitter is. They've already articulated what Twitter is to them." 
The company also recently took a similar approach to revamping its Instagram presence, reflecting what consumers have said — tweeting that Instagram is just screenshots of Twitter — in its profile. "That was the tweet that opened our newly revamped Instagram presence," said Weinstein. "It's interesting as you look across the board: It's driven our brand identity, our brand voice, our brand vision. [It's all] reflective of the people who use Twitter and are defining a lot of this with us."
https://digiday.com/?p=346588
September 25, 2023 • 5 min read
As esports winter sets in, the companies that are best insulated from the cold are the ones that designed their balance sheets for a years-long march to profitability — not the massive and rapid returns promised by some esports companies during the industry's initial wave of growth.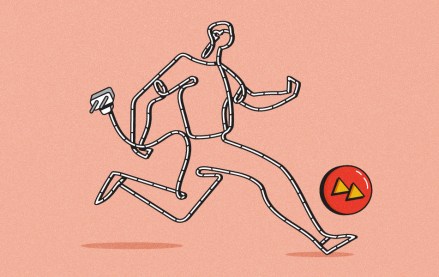 September 22, 2023 • 4 min read
Women's sports are having a moment. Brands, media companies and agencies are looking to get in on the action.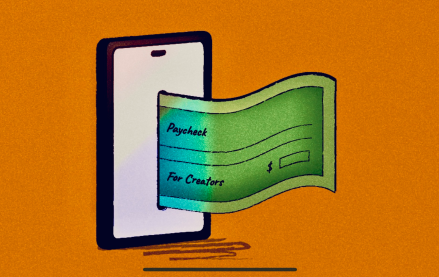 September 22, 2023 • 6 min read
The Hollywood strikes were supposed to be a game changer for many of them, but the situation hasn't quite lived up to the hype.