Hold the sex, please. For sale at Playboy's online shop: hand-knitted sweaters
November 11, 2015 • 4 min read
•
•
Plenty of change is afoot at Playboy. The magazine's website shifted toward safe-for-work content in August 2014, leaving nude photos of women behind. In March 2016, the print edition will follow suit, no longer publishing nude photo spreads. On Tuesday, it launched a new e-commerce store, Playboy Shop, to reflect its ongoing shift toward a lifestyle-focused, more-clothed brand.
Chief Brand Officer Scott Killian, a former Fanatics Retail Group executive hired by Playboy in April, said that Playboy Shop's goal is to relay the "spirit" of the brand, a spirit that doesn't include naked ladies.
"We asked ourselves, where do we have the right to win?" said Killian. "Playboy's story is the classic, American entrepreneurial story. We want to honor that by telling our own story and working with folks who are entrepreneurial in nature."
Playboy has filled its online shop with hand-knitted sweaters from Vancouver ($395), electric guitars made in Ohio out of old Playboy cigar cases ($695), and pillows stitched with phrases like "I Read It For The Articles"($97), which are handmade in Brooklyn and probably confusing when you take them out of context onto someone's couch. Women in the traditional Playboy bunny costume appear intermittently in featured product pages, and a few old-school cover photos have been emblazoned on T-shirts; otherwise, its scantily clad women are absent from Playboy Shop. Currently, there are 2,000 products available, but the plan is to grow the store to 10,000 products.
According to Killian, the move toward artisanal items is to "set the table" of the new brand, one that is aspirational and true to its heritage (minus the provocatively posed, naked women). It's also meant to bring sales and manufacturing back to the U.S., where Killian said the brand "went dark" a few years ago. A majority of sales revenue has been taking place internationally in recent years (Playboy does not break out specific revenue numbers).
Ever present, however, is the Playboy rabbit head icon. It's stitched into sweaters, caps and scarves, printed in different patterns on t-shirts and sweatshirts and stamped onto the barware. According to Killian, the decision to keep the bunny logo alive was due to its global resonance. The rabbit head ranks among the Nike swoosh and Mac's apple as one of the most recognizable brand icons in the world, with a 97 percent global awareness rate.
"We think our logo is iconic and beloved," said Killian. "We don't shy away from it, but we want to tell our story beyond the logo slapping." He added that there are items in the store that don't show the bunny head. Some merchandise just reads "Playboy"; others portray "Mr. Playboy," a "heritage icon," and a different bunny resurrected from the 1950s, Killian explained.
Samir Husni, director and professor at the Magazine Innovation Center, sees the rabbit head differently.
"It's time they put that rabbit out of its misery," said Husni.
As Playboy's print circulation drops off — according to data from Alliance for Audited Media, its 2014 subscription count was at 800,000 compared to 5.6 million in 1975 — being more inclusive has helped its online traffic. Since repositioning its website as "safe for work," Killian said that its Web traffic jumped from 4 million to 16 million users a month, and its average reader age dropped from 47 to 30 years old.
"Numbers can change fast," said Husni, who attributed Playboy's traffic surge to its new social media drive (Playboy's explicit content was barred from Facebook, Twitter or Instagram). "But when it comes to Playboy, the perception is bigger than any or change or anything they want to do. That doesn't change overnight."
Killian disagrees. He said that in the seven months he's been working at Playboy, he has realized how much of a generalization it is to associate Playboy with nude photos of women.
"We have fans of the brand that identify Playboy for its jazz festival," said Killian.
In the Playboy Shop, you can buy an anthology of jazz album artwork, alongside a T-shirt featuring May 1971's cover star with a white rabbit head covering her body.
https://digiday.com/?p=145907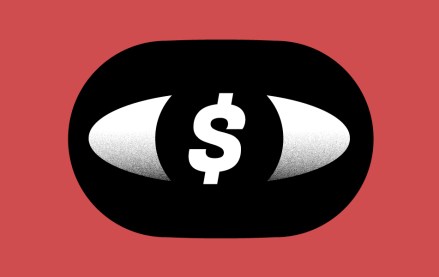 December 5, 2023 • 3 min read
The latest edition of the ANA's programmatic transparency report claims $22 billion can be saved by drastically cutting the ad tech bloat.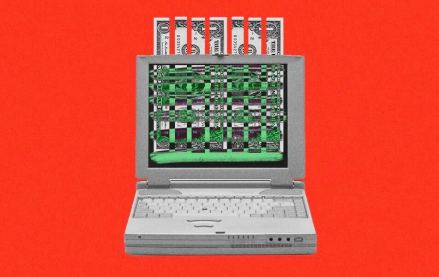 December 5, 2023 • 5 min read
Agency clients still see programmatic as an important part of their marketing budgets. But, overall, the uncertainty around programmatic could be causing them to lose confidence in online display ads as a marketing channel, and, as a result, agency clients are investing less in online display.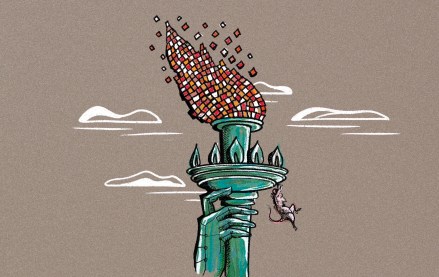 December 5, 2023 • 3 min read
There's a global AI race and different regulations in different countries might be slowing down – or speeding up – innovation. Here is a breakout of how regulations are being shaped on both sides of the Atlantic.