Super-luxury car brand Lamborghini never pays for advertising.
And that might be hurting it, since Instagram has opened itself up to advertising. That means Lamborghini's stunning, uber-expensive product might show up next to a photo of a nacho dip that's part of a paid campaign for Walmart — as lowbrow as it gets.
"The feed is just so noisy," said Dario Salvelli, social media manager at the company. "There is, like, five times more paid as native content. We're basically renting this media. We're not paying anything for it, but we want to know who we're next to."
For now, however, Instagram is still the brand's platform of choice — not surprising, since its product already has strong visual appeal. Instagram is already its fastest growing one — the brand's Instagram page now has six times more interactions in 2015 compared with 2014, according to SocialBakers, and its follower count has soared, from 550,000 in January to more than 2 million today.
Lamborghini was late to the social media game compared with its competitors: car companies in the ESS (extreme super sports) segment like Porsche, Bugatti, McLaren and Ferrari were all on social media for a few years before Lambo joined the party in 2011. Its social media team is on 16 platforms, including Facebook, Twitter, YouTube, Vine, Spotify, Soundcloud, Pinterest, Instagram and Twitch.
Instagram is the perfect platform for the brand, though, said Salvelli. "There are a lot of affluent users on the platform," he said. "You've seen 'Rich Kids of Instagram,' right? Lots of young people with luxury cars."
And it's the "perfect social media" for this group.  And there's also a strong automotive community. For the super, super-rich, Lamborghinis are generally weekend cars, so Salvelli also tries to post twice as many photos on Instagram on the weekend.
For those who can't afford to buy the cars but like to look at the pretty pictures, Salvelli said he pairs car photos with motivational quotes. "Not every fan can buy a Lamborghini, so sometimes our message is, 'Work hard and you can one day afford one.'"
The brand uses photographers all over the world to take pictures of cars in panoramic settings and on race courses.
"We connect our cars with art," said Salvelli.
But with the plethora of plebeian posts cramping Lambo's style, the brand has begun experimenting with new outlets, like Periscope and Spotify. On Periscope, it's touting exclusive events like the Frankfurt Motor Show. Fans can hear the cars' engine sounds on Spotify. It's already done something similar on Soundcloud with tracks including "Stepping on the Gas of the Lamborghini Huracan LP610-4" and "Ignition of the Lamborghini Huracan," both of which have over 20,000 listens.
"We don't need brand awareness," said Salvelli. "But what we do need is to target our fans and enthusiasts and keep showing how we're better than our competitors."
https://digiday.com/?p=149836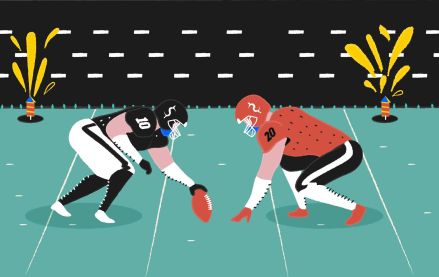 December 6, 2023 • 4 min read
In response to this challenge, the NFL's Detroit Lions have adopted a proactive strategy, introducing an extra channel for their local NFL broadcast. The objective is to broaden advertising opportunities, leverage direct-to-consumer distribution, and establish stronger connections with local fans, with the ultimate goal of increasing preseason viewership.
December 6, 2023 • 4 min read
It's been over a decade since the most recent entry in the wildly popular "Grand Theft Auto" series came out in September 2013, meaning anticipation for "GTA 6" has been building for years. Rockstar titled yesterday's trailer as "Trailer 1," making it clear that the company is poised to launch a massive marketing campaign in the lead-up to the game's 2025 release.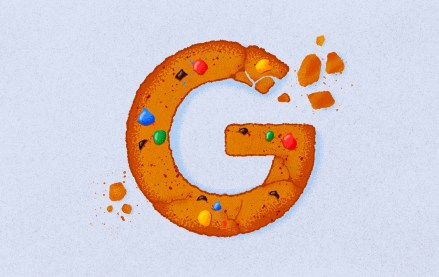 December 6, 2023 • 4 min read
A healthcare client that decided to scrap all conversion tags and cookies within weeks provides a case study for what will likely be a common experience in a year's time.