Why retailers are using their stores to promote their websites
May 7, 2019 • 4 min read
•
•
Stores aren't dead, but what they're being used for is changing. One trend: using signage in stores to drive customers to websites to make the most out of inventory, and get people to shop online.
In all of its stores, Madewell displays signage encouraging customers to "shop their site IRL," and if they can't find a style or size they're looking for, place an order with an in-store employee in order to get free two-day shipping.
The growing denim brand has ramped up its in-store signage promoting its website over the past few years as its site assortment has increased, according to a rep. Walmart encourages in-store customers to visit its website to place an order for grocery pickup, and then come back to the store to retrieve the order. Digitally native Everlane has iPads displayed in its stores so customers can more easily see the brand's full collection online.
Gap's family of brands offer a variety of omnichannel services — Gap, Athleta, and Banana Republic offer reserve online, try-in-store, while Old Navy piloted buy online, pick up in-store last year, before rolling it out nationwide.
For retailers, the benefit of highlighting different value propositions for both their websites and their stores — their websites have a wider selection of inventory, but their stores afford customers to try on anything they're uncertain about before buying — is that they can better train their customers to visit both.
Gap and Walmart, for example, found that customers who shop both in-store or online buy more than customers who just shop one channel. For retailers who use their stores to tout a wider selection of inventory available online, it can also allow them to keep less stock lying around.
When Old Navy started piloting buy online, pick up in-store, it didn't just highlight the value of that particular service to the company, but rather the value of the multichannel customer. During the testing phase, 20% of customers who picked up an order they bought online in-store made additional purchases once they were in the store. So promoting online services in-store can offer a similar benefit: Perhaps an Old Navy customer will go to a store to buy some new T-shirts, but then may visit the website to pick up a pair of jeans later if they see a sign advertising a wider variety of denim washes online.
"The definition of shopping continues to change," Old Navy parent Gap Inc. CEO Art Peck said during an earnings call last year. "[The customer] wants to do more than just walk in, pick a product, and exit. She wants to find something online and pick it up in a store, be checked out in the fitting room, will place an online order in a store. It's important to continue to emphasize that we are delivering a suite of capabilities for her to shop and engage our brands today the way that she wants."
At Walmart, the company found that customers who shop both online and in-store spend twice as much in total, and spend more in stores, the company's CEO, Doug McMillon, told investors during the company's most recent earnings call.
"[Retailers] have moved away from getting indiscriminate traffic to their website," said Jason Goldberg, chief commerce officer for Publicis.
Now, he says retailers are more interested in using in-store signage or training their associates to promote specific omnichannel features to customers when they're checking out. That way, e-commerce and physical retail teams aren't just trying to cannibalize the other's sales.
It also gives retailers another way to highlight shareholders that their physical stores still have value.
"We view [the Old Navy website] as an integral part of the overall brand experience, including the store experience," Blair Dunn, svp and gm of Old Navy's online division said in an email. "It's important that our digital experience keep pace with our store experience, and vice-versa."
Bill Duffy, an associate director at Gartner L2, notes that promoting what services they offer in stores is particularly crucial to retailers as they continue to offer a greater variety of delivery and pickup options.
"The big challenge is that retail is really scattered in terms of what [services] retailers are offering, and what customers even know they offer," Duffy said. "Some retailers have same-day fulfillment, while some retailers still don't even allow customers to return online purchases in-store.  So we think communication is key both online as well as in-store."
Subscribe to the Digiday Retail Briefing: An email with news, quotes and stats covering the modernization of retail and e-commerce, delivered three times per week.
https://digiday.com/?p=332930
December 8, 2023 • 3 min read
For Atlas Creative, expanding into Roblox is not solely a play to scale up. The company believes there are concrete benefits that will come with having a hand in multiple metaverse platforms.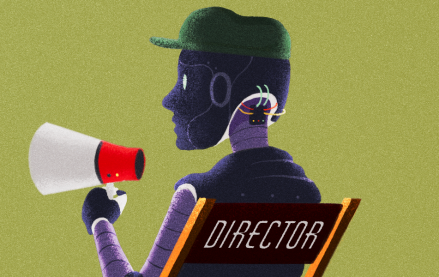 December 8, 2023 • 5 min read
Since ChatGPT became a breakout hit, the names of numerous AI companies and products have entered the cultural vernacular.
December 8, 2023 • 4 min read
Even as linear TV ad spend declines, 23andMe is reinvesting in the channel to boost brand awareness.