'Retailers are hard to work with': The problem with trendy shop-in-shops
December 1, 2017 • 5 min read
•
•

Shop-in-shops are set up to benefit both parties: The brand moving in gets increased brand awareness and the chance to test physical retail, and the hosting retailer gains access to the brand's novel customer base. But if not a cooperative effort, they could prove failures across the board — and, lately, department stores have been letting their old, stuffy tendencies get in the way.
"Retailers are hard to work with," said Aubrie Pagano, co-founder and CEO of custom apparel brand Bow & Drape, who has partnered on shop-in-shops with retailers including Lord & Taylor and Bloomingdale's. "There are very strict rules about signage, displays, press, other brand partners, photography, video, … It can be a frustrating experience, if you're a nimble startup used to doing things your own way."
The situation is reminiscent of the brand-influencer partnership: When a brand gives an influencer a bunch of guidelines on how to relay a message, authenticity is lost along with the influencer's power to, well, influence. In the same way, when a retailer tries to control a brand's setup — through merchandising, staffing, lighting, you name it — the brand's unique appeal is sacrificed.
"Ideally, a retailer will allow a brand to create a branded experience, where it's not just product on a table," said Melissa Gonzalez, founder and CEO of retail consulting firm The Lionesque Group. "There should be a distinct setup and design, and some storytelling that plays into it, but that's not always the case."
For Pagano, the red tape around anything event-related has been the most most stifling. "We want to do a lot more event-driven retail, where people come in, design something really cute for each other, sip champagne, hang out," she said. "That cannot happen in a retailer, but that's the future of retail."
A customization station at the Bow & Drape shop-in-shop 
The trend of the shop-in-shop — or the pop-in shop, depending on who you ask — has been gaining momentum in recent years, as retailers have been forced to get creative to save dwindling foot traffic. (This year alone, 35 major retailers have filed for bankruptcy and 6,800 brick-and-mortar stores have closed.) Retailers from department stores (Neiman Marcus, Nordstrom) to boutiques (Maxfield) and concept shops (Colette) have made use of the model, which involves carving out a temporary boutique for a brand offering a look or experience not yet available in store.
According to Gonzalez, the featured brand should speak to the retailer's demographic and also complement a store's inventory. "You want it to go after the same wallet share, but not compete," she said.
For the brands, which are often digitally native and comparatively small, gaining access to an established retailer's setup and shopper is the hook.
Matt Scanlan, co-founder and CEO of cashmere apparel brand Naadam, has joined forces with Steven Alan and Bloomingdale's on shop-in-shops in the past, and is partnering with Hudson's Bay on five more next year. "I'm a critic," he said, of the model. "But I still do it, because I think there's value."
There are reasons to be somewhat skeptical.
Retailers reap the benefits
It used to be that getting picked up by a large retailer was a brand's ultimate goal. Today, retailers often need young brands more than the other way around.
Pagano found that Bow & Drape's ability to draw millennial customers made it a desirable partner for retailers. "A lot of our retailers have older customers than our core demographic," she said. "They are looking to draw a younger customer, and that's why they're open to working with new, innovative brands."
They're also looking to liven up their inventory, now that Amazon is dominating the basics business. "They want special things, exclusive items," said Scanlan, "They're not excited about essential items, because that can be bought pretty much anywhere online."
And of course, there's the buzz, however short-lived, that comes with a major in-store launch. 
But the partnership isn't such a no-brainer for brands. As Gonzalez pointed out, the retailer typically owns the customer data from the shop, rather than the brand, because "sales usually run through the retailer's cash register."
What's more, net net, the resulting revenue can be miniscule.
Pagano said she went in knowing this, and used the experience as an experience to learn about her customer and how they interact with customization. She said the shop-in-shop setup would also work for a brand with a "sweet spot" demographic that's "40 and older," as that's who shops in department stores. She said it could also work for those who don't have their own retail but have a massive audience.
"If a brand thinks that getting into a store is just going to blow their sales through the roof, they should rethink [a shop-in-shop]," she said. "Because that usually doesn't happen."
Struggling retailers aren't equipped to play host
Thanks to "early signs of success" around the shop-in-shop model, many retailers have come to like the idea more than they're able to execute on it, said Scanlan.
When he teamed up with Bloomingdale's to set up a shop in its 59th Street store in New York, he initially thought he was in for a smooth-sailing partnership. He and his team went in one night, set up the space and left, with no rules shared in the process. It wasn't until he went to staff the space that he realized the roadblocks involved.
"They were like, 'Anyone you staff has to go through three levels of HR management training,' and we couldn't get time on their schedule for our people — not even a single person — to go through the training. So no one ever staffed the space."
Scanlan made sure to note that he has had good experiences, including his first stab at the shop-in-shop with the boutique Steven Alan. It was a good alignment, both sides were marketing it and sales were through the roof.

"Ultimately, the outcome is predicted by the level of cooperation," said Scanlan. "I can make awesome product, and I can put a beautiful build-out together, and I can staff it. But if I'm doing it in their store, and if the cooperation isn't being reciprocated, it's not going to work."  
https://digiday.com/?p=265979
September 28, 2023 • 4 min read
•
•
Some content creators are using generative AI tools to spark new levels of creativity and innovation and are sharing their experiences online in how they're using these tools to streamline their workflows and boost productivity.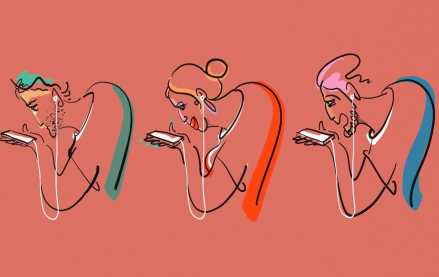 September 28, 2023 • 6 min read
•
•
In this edition of the weekly Digiday+ Research Briefing, we share focal points from Digiday's recently released reports on marketers' evolving social media tactics, including how they're using Facebook less and diving into YouTube Shorts more.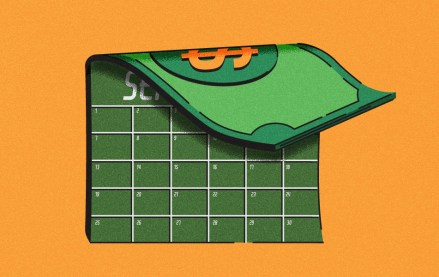 September 28, 2023 • 4 min read
•
•
In 2023, some brands' executive boardrooms are still insulated from the chill of crypto winter, for better or worse. But the rising pressure of crypto skepticism has made it more urgent than ever for companies to figure out how to use blockchain technology to support their core offerings and customer base rather than simply dropping branded NFTs and hoping for the best.