Walmart's next move in remaking its image in the Amazon age: muscle up its advertising business.
On Thursday, Walmart announced it would acquire the technology and assets of ad-tech business Polymorph Labs for an undisclosed amount. The Polymorph team will also join the Walmart Media Group, led by vp and gm Stefanie Jay. Polymorph will help it scale its online digital advertising business, targeting shoppers across both online and offline channels using Walmart customer data.
The acquisition comes two months after Walmart brought its full advertising business in house, which it previously outsourced to WPP, following other retailers like Kroger, Target and Best Buy. As media becomes a critical revenue stream for retailers, building in house grants them more robust advertising offerings than if they were to outsource. It's a move that gives retailers control over customer data and ad products.
"In-house is everything. For us to be able to serve our advertisers holistically and strategically, we have to own the whole dialogue end-to-end. It's critical as we think about scaling the business," said Jay. "Buyers don't just want one piece of a campaign, they want a full marketing solution."
It's been a long march for Walmart's online media business. Here's a brief timeline:
In 2014, Walmart launched Walmart Exchange, an ad exchange network that let suppliers use Walmart data to target customers on Walmart.com and Walmart's partner sites.
In 2017, Walmart relaunched Walmart.com and reformatted its advertising business as the Walmart Media Group, with two underlying business arms: the Sponsored Search platform, which opened up sponsored search results and SEO for product listings on Walmart.com; and the WMX Audience Targeting and Management platform, which uses Walmart customer data to target online shoppers.
Earlier this year, Walmart shook up its ad business by consolidating advertising sales for its stores and websites, around the same time it took its ad team in house. The goal was to maximize profits and efficiencies for suppliers by working with them internally across multiple channels.
Still, CEO Doug McMillon has told investors that Walmart's ad business should be bigger, and that the company has yet to fully monetize its customer data, which it's sitting on a ton of. According to Walmart, 160 million people shop online or in-store at Walmart each week, and Jay said that Walmart can inform brands not just what customers have bought in the past but what they clicked on, looked at or previously returned. With Walmart Media Group working with buyers on both in-store and online ad businesses, it has the potential to rival Amazon's ad business, which reached $3.4 billion in revenue in the fourth quarter of 2018.
Polymorph will help Walmart act on that data, and its goal is to help brands understand if someone saw an online ad on Walmart or elsewhere on the internet, and then purchased the product, either in-store or online. That, to Jay, is Walmart Media Group's secret sauce.
"Our bread and butter is first-party transaction data, both in-store and online. Only we can see that and connect the dots," said Jay. "In my mind, that's the differentiator. No one can do that, and especially not at our scale."
3 questions with Scott Braun, chief marketing officer, Drizly
Alcohol is following the DTC movement, as brands like Molson Coors and Heineken have made investments in developing direct customer relationships. But, regulations make it tricky for booze brands to sell online. Alcohol e-commerce marketplaces have popped up to act as liaisons, able to deliver to consumers while meeting legal requirements, meaning brands now have a direct route to customers.
Digiday spoke to Scott Braun, chief marketing officer of 7-year-old alcohol marketplace Drizly on the challenges and opportunities of the alcohol e-commerce business.
Is your ambition to be the "Amazon of liquor" marketplace?
Our model is actually really different. Yes, we're a marketplace, but we truly connect the local retailers with the end consumer. The retailers are even the ones doing the delivery to the customer's door. Through this model, Drizly customers have the ability to browse hundreds or thousands of products from local retailers in their area and place an order both via our app, as well as via drizly.com.
We help retailers increase their alcohol sales by selling their products online through our e-commerce platform. Retailers can not only expand the current reach of their brick & mortar, but also gain new customers. Beyond sales, we help our retail partners make smarter decisions on inventory and pricing through a data insights tool, [which allows] them to make more informed, data-driven decisions based on aggregated category trends and individual trends related to their brands.
What are your challenges?
We see category awareness as our biggest challenge. Our estimates are that only about half of consumers in the U.S. think it's even possible to buy alcohol online. Our focus has been on growing our network and building the largest and most helpful e-commerce platform out there for our customers.
While there are other alcohol delivery services, we're the only player at scale with a single-minded focus on alcohol and making good times better. That means we understand our consumer, the shopping experience, and even the delivery experience, done by our retailers, better than the competition.
Do you see a threat from large marketplaces like Amazon, eBay, Walmart Marketplace and others?
We take all levels of competition seriously — from category awareness and other e-commerce players to other large marketplaces like Amazon, eBay, and Walmart Marketplace. At the same time, we have great confidence in our momentum and our single-minded focus on alcohol and what that delivers overall in terms of a unique consumer experience that people can only get from Drizly. Part of this unique shopping experience on Drizly is the ability to shop across your local liquor stores, which often means having access to a much larger selection than even Amazon has. — Suman Bhattacharrya
Mizzen + Main gets a new CEO
CNBC reported yesterday that Mizzen + Main is getting a new CEO. Chris Phillips, formerly the head of Stitch Fix's men's division, will take the reigns at the menswear brand. Founder and CEO Kevin Lavelle will stay on as chairman.
Mizzen + Main operates in a unique position in the DTC landscape as it has not taken on venture capital money, though it did take money from PE firm L Catterton two years ago. It also sells wholesale through more than 800 stores, including all of Nordstrom's stores.
"Having partnerships give us that credibility and authenticity that money cannot buy," Lavelle told Shareen Pathak last week during Digiday's Making Marketing podcast.
Phillips' background at Stitch Fix gives him unique insight on using customer analytics and algorithms that factor into product decisions. Phillips told CNBC that he wants to help Mizzen + Main launch new product categories like vests and pants. One area, though, that Stitch Fix hasn't prepared Phillips to tackle is brick-and-mortar. Stitch Fix is still an online pure-play, and Mizzen + Main, with two stores, has room to grow there.
"We see our stores as a great brand builder, and they're profitable," Lavelle said. — Anna Hensel
Amazonmania
A lot happened this week in the world of Amazon. Here's a breakdown.
Jeff Bezos released the 2018 annual shareholders letter, pumping up third-party sellers, new developments in Amazon Web Services, the development of Alexa and the company's $15 minimum wage. The company also shared the breakdown in retail sales between third-party, a $160 billion business, and first-party, a $117 billion business. Here's a handy cheatsheet.
Attention, Amazon Alexa users: Bloomberg reported that yes, there are people on the other side of your Alexa device, listening to you ask it inane questions and play "Old Country Road" yet again. Amazon employs thousands of people who receive recordings of Alexa requests and commands, transcribe them and then feed them back to Alexa to improve gaps in understanding human speech. And so she grows stronger.
Amazon employees are speaking out. More than 4,500 Amazon Employees for Climate Justice have signed their name to a letter calling on Jeff Bezos and Amazon to adopt and release a company-wide climate plan addressing intentions to reach zero carbon emissions, transition away from fossil fuels and advocate for local, federal and international policies. It's a rare move for Amazon employees to speak out publicly against the organization, and the letter is strongly worded, writing: "Amazon has the resources and scale to spark the world's imagination and redefine what is possible and necessary to address the climate crisis."
What we've covered
Story-stores: Macy's has rolled out Story boutiques in 36 department stores a year after it acquired the curated, experiential retailer in 2018.
Cashed out: Amazon Cash, its prepaid debit card, is having trouble taking off.
Cloud competition: Microsoft and Google are building out competing retail technologies to lure companies away from their rival, Amazon, and its Web Services business.
https://digiday.com/?p=329975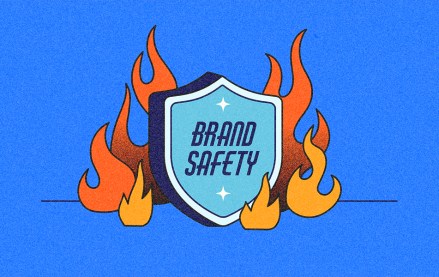 November 28, 2023 • 6 min read
"Major brands' search ads can appear on piracy, pornographic and sanctioned websites," research claims.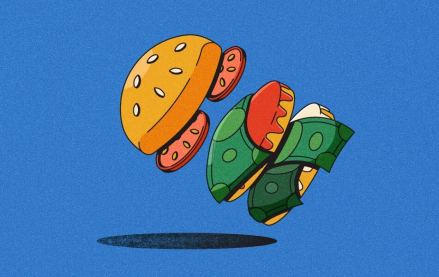 November 28, 2023 • 6 min read
As more influencers look to get into food content creation, brand opportunities are following.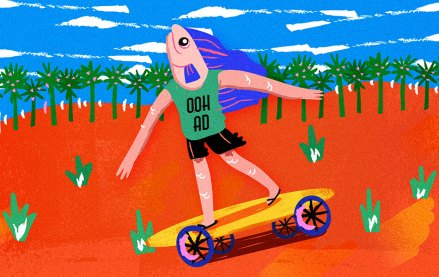 November 28, 2023 • 7 min read
As major marketers like Maybelline experiment with faux OOH, more marketers are open to the idea.