Stitch Fix, now a $1.2 billion dollar company, is rethinking how it markets itself to users and potential customers.
Last June, the company hired Deirdre Findlay as its CMO, its first in four years. Findlay joined from Google, where she was the senior director of global hardware marketing, to establish a new era of brand campaigns for Stitch Fix. The retail company attributes its initial growth to a combination of paid marketing dedicated to educating new customers about the online styling service, and word-of-mouth spread by existing users.
"I wanted to lean into building out our brand function. It felt like the right time to build on the strategic marketing mix for more emotional connections with our customers," said Findlay. "Our marketing had been purely functional for a long time, but now as the space gets more crowded, it's more important that we think of what makes us different."
The shift in gears comes at a time when Stitch Fix is allocating fewer marketing dollars to what CEO Katrina Lake told investors during the company's most recent earnings call was a "utilitarian approach describing how our service works." While a lot of Stitch Fix success requires recruiting new customers — and it's expanded to kids, men's and plus-size clothing to do so — there's less confusion about what an online styling service is. With a new focus on branding, Stitch Fix aims to show customers, both potential and existing, what it can do. One of Stitch Fix's primary success metrics is repeat rate, which was at 88 percent in March, year-over-year.
Like Stitch Fix's general approach to fashion, which uses data, machine learning and algorithms as well as human stylists to predict what pieces of clothing individual users would most want to buy, its marketing strategy straddles the line between art and science, according to Findlay.
Stitch Fix uses the data machine it built to select potential clothing pieces for customers to market to them as well: Its email and social media marketing is personalized for customers using information Stitch Fix has on their life cycle, upcoming occasions and style preferences. The push to use algorithms to personalize marketing outreach started in January, and Findlay said Stitch Fix has seen an increase in response rates thanks to the technology, though she didn't share specifics.
It's a natural evolution for Stitch Fix's marketing, which has run on a paid machine on social and search engines. But Findlay's biggest efforts are going to establishing the Stitch Fix brand. After starting, she said she took a road trip to lead focus groups across the U.S., figuring out why people use and like Stitch Fix. Those sentiments were then woven into marketing message for Stitch Fix's first full-blown brand campaign. Launched in February, Stitch Fix has used a media mix of TV spots (it bought an Oscar-adjacent ad spot with E! during red carpet coverage in order to capture the audience within budget), OTT streaming services like Hulu, out-of-home buys like subway ads and billboards, print, live events and collaborations, like a recent push with the "Captain Marvel" movie.
What the retailer doesn't seem to have plans to use as another marketing channel, though, is a physical store.
"The idea is that if we miss you in one place, we'll capture you in another one," said Findlay. "That's really important to me and us as a brand that's online-only. We don't want to rely too heavily on Facebook and social. It's an important part of my mix, but I know that there's so much more to it than that." —  Hilary Milnes
Stretchy DTC
Away is, according to a job posting, in the early stages of developing some kind wellness product.
News: @Away is in the early stages of product development for a wellness / CPG division. 👀 pic.twitter.com/42GmJd0Z9I

— 2PM (@2PMinc) April 4, 2019
The luggage brand is looking for a lead for a new product category that will include skincare, supplements and customers — that they can ostensibly travel with. It's the latest example of the stretchiness of the DTC category, which by all accounts seems to see brands open product lines that have barely, if any, adjacency to the core brand itself. Take Lola, a tampon company that is now going into sexual wellness products. It's a smart tack for DTC, and makes sense considering how young some of these companies are. It also lets them diversify away from a single product quickly — although if Casper is any indication, it's not easy to be successful in that particular quest. But arguably a real story might not be if the edges of the brand are fuzzy, but whether these brands can really pull it off.
Not everyone can be everything, and creating new products that are at first blush related but really are quite removed from the core needs skills these brands may not have yet. For many I speak to, the common refrain is, "if anyone can do it, Away can." But it's something to keep an eye on.  — Shareen Pathak
Three questions with Becky Waddell, founder of beauty brand Take Care
Seeking to maximize the value of floor space, build customer relationships and promote loyalty, retailers are experimenting with adding co-working spaces to their physical store environments. Washington, D.C.-based beauty brand Take Care launched a subscription-based co-working space called Workwell inside its store in late February. Founder Becky Waddell spoke to Digiday about why co-working adds to the company's business model.
Why did you decide to launch the co-working space?
The Take Care space is very welcoming, open and airy. We just kept hearing that people wanted to spend more time here, and we found that we had a little bit too much retail space and decided to create a dedicated event and community space. We use it as a workspace during the week, and we have special events and classes in the evenings and on the weekends.
How much does it cost and what do members get?
It's a membership, at $190 a month, month to month. It's an open work space. [Members] get a sale day at our retail space; there's organic coffee and tea; a wellness library; we provide yoga mats and meditation cushions; they get discounts on our classes; and we have occasional wellness engagements [events].
What's the impact on your overall business?
Our shop has always been very community oriented, and whatever I can do to create community and have people in here more often take with the purpose of them putting their personal wellbeing forward is obviously a goal. We hope that just by creating the space that people will come and use it and if that turns into additional revenue for us, that's fantastic. What we're really aiming for is trying to create a space where people can take care of themselves and work really hard towards their goals while protecting their own well being. Of course, we hope that it generates additional income for the space, but community is a core part of our brand and that's the driving force for this decision. — Suman Bhattacharyya
Other news to know
Beyonce's Ivy Park athletic wear line, Ivy Park, is relaunching with Adidas. The line was previously sold at Topshop. Beyonce will join Kanye West under Adidas's umbrella of celebrity partnerships.
Ascena Retail Group, which owns Ann Taylor, Lou & Grey and Loft, is launching a cross-brand loyalty program that will let customers collect points that transfer across all three retailers, as well as the Ann Taylor Factory store and Loft Outlet.
Tonal, a fitness streaming system, has raised $45 million from L Catterton. Keep an eye on fit-tech.
Meanwhile, Affirm, the e-commerce payment company that lets customers break online purchases down into smaller payments, raised $300 million.
Overheard
"Sears is like the department store that won't die and keeps coming back to life to remind you how shit it is." — A retail consultant, reacting to the news that Sears will open three "Sears Home & Life" stores in May, in Anchorage, Alaska; Layette, Louisiana; and Overland Park, Kansas.
What we've covered
Amazon goes exclusive: The retailer is launching new exclusive brands at a rapid clip that outpaces its private-label strategy, signaling a broader shift in strategy.
We-peats: Staples and Office Depot are pivoting. To combat falling foot traffic, the office supplies companies are pushing new services to business clients, including co-working spaces and other resources.
Billion-dollar denim: Madewell has been J.Crew's cash cow for years, and the company is getting serious about growth. With a new CEO in place, the brand wants to double revenue and reach $1 billion.
https://digiday.com/?p=329043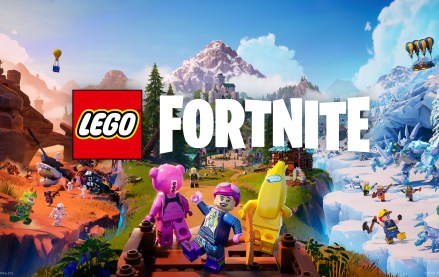 December 7, 2023 • 4 min read
The game worlds of "Lego Fortnite" are 20 times the size of the digital environment of "Fortnite: Battle Royale" — and they're built completely out of virtual Lego bricks, making the entire experience a showcase of the Lego brand.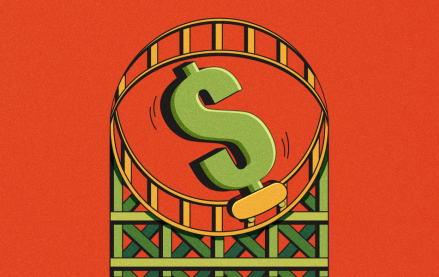 December 7, 2023 • 5 min read
In this week's Digiday+ Research Briefing, we examine the challenges facing programmatic advertising, how publishers, brands and retailers are giving up on X, and how publishers and brands are rapidly increasing their use of AI, as seen in recent data from Digiday+ Research.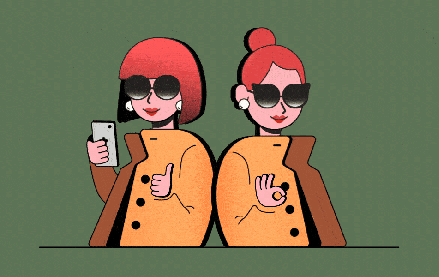 December 7, 2023 • 4 min read
The creator economy is on its way to becoming more like the programmatic market than many advertisers realize.