Shopify is making some changes. Effective late last week, the company said it would restrict certain "partners," — Shopify's term for the plethora of vendors, mostly agencies, that work with the company — from soliciting retailers from leaving the Shopify platform. It's also part of a series of moves that asks that Shopify retailers use Shopify Payments to power their businesses.
It's a move that makes sense for Shopify as it seeks to protect how merchants and partners use their platform. But it's caused some issues in the market. On LinkedIn, where DTC brand founders congregate in groups, both "partners" and retailers say it's left them feeling "handcuffed."
One e-commerce agency founder told Digiday that if a retailer comes to them asking for advice, they're going to give them the best possible answer — even if that means that Shopify may not be the right choice. That isn't possible for many of these agencies now, which are also classified as Shopify partners. Shopify for its part said that the changes are part of a continued effort to encourage the best possible retailer experience.
At the same time, rival platforms are capitalizing. BigCommerce went on a PR spree this week, with one of the VPs posting a lengthy LinkedIn post about how important it is to choose and why it's a "fundamental business right."
But more interestingly, this is yet another example of platform dependency, especially in retail, and how quickly things change. Vendors are still reeling from Amazon's sudden move a couple of weeks ago to purge thousands of brands from its platform as a way to assert more control over how brands use it. Like Shopify after it, and many that come after it, giving up control to platforms is never going to be easy, or result in changes that will make, in this case, merchants happy. After all, platforms giveth but they also seek to protect themselves. — Shareen Pathak
WeWork to grow its Made by We mentorship program
As WeWork scales its startup incubation programs WeWork Labs, including through a food tech accelerator and a creator's fund, the company is also beefing up its informal retail startup mentorship network, Made by We. Made by We is WeWork's retail platform that lets direct-to-consumer startups that are WeWork members pitch to a judging panel to win shelf space on WeWork's on-site stores. Through it, WeWork is growing its offerings for members that are DTC retailers.
The company, which has held seven pitch nights since last year, plans to host four more this year, complementing them with more networking opportunities for DTC startups that take part in the program, said EunJean Song, WeWork's global vp of retail, food and beverage operations at WeWork. The company recently held one such networking event for DTC companies in Los Angeles earlier this month.
WeWork aims to take the lessons from the program and continually evolve the mentorship opportunities it's offering for companies that are part of Made by We. For member companies, mentorships are a way WeWork can diversify its business lines as expands to services.
"It's a work in progress on our side — as we are just getting the Made by We concept off the ground and learn more, we're working towards building a more formal platform to plug and play resources as much as we can," said Song. — Suman Bhattacharyya
Kroger will help CPG companies target Pinterest users
Recipes have long been one of the most popular pieces of content on Pinterest. Kroger now will let clients of its precision marketing arm — which include Nestle and PepsiCo — use its data to target ads to Pinterest users. Kroger Precision Marketing clients will be able to target ads based on their historical purchasing behavior, like what type of cuisines they're interested in, or how big their grocery budget is.
"This is the first relationship that we have built so deliberately within another partner's ecosystem," said Cara Pratt, vp of customer communications product strategy and innovation for 84.51, a consumer insights subsidiary of Kroger that helps its precision marketing clients make sense of Kroger data. Pratt said that Kroger wanted to partner with Pinterest in particular because of its reputation as a place where people go for inspiration — when they want to try out new recipes or cooking techniques, for example.
Kroger has been building an advertising business for the past several years, but the Pinterest announcement proves that its data can be valuable in helping companies serve ads on other platforms outside of Kroger. And it comes at a particularly important time for Pinterest, which is hoping to bring home the bacon via more advertising dollars before its IPO. — Anna Hensel
Overheard
"Once/if [Instagram checkout] is broadly available to all, many of these [new companies] would likely forgo Shopify and launch on Instagram first in early days. A basic Shopify starter store can take weeks to set up and have to learn it. Instagram could take minutes and it's inside a platform they already know and have to use anyway." — DTC brand founder
By the numbers
A new report from Marketplace Pulse looked at the state of Amazon-owned private label brands. It analyzed 23,000 products under 400 brands. Here's what it found:
The top 10 most successful private label brands contributed 81 percent of total sales

Amazon added more than 100 brands in 2018

Amazon's private label business generated $7.5 billion in 2018

By 2022, that is estimated to hit $25 billion
What we covered

Instagram's new checkout feature means a whole new way to shop on Instagram. But for direct-to-consumer companies, it could pose new questions around how reliant they want to be on the platform.
Amazon's exclusive medical product line, Choice, is tying up with diabetes and blood pressure management app-based platform One Drop.
https://digiday.com/?p=326674
October 3, 2023 • 2 min read
•
•
In episode four of the "Is This The Metaverse?" narrative podcast, Glossy international fashion reporter Zofia Zwiegliska spotlights the brand opportunity when it comes to fashion in the metaverse.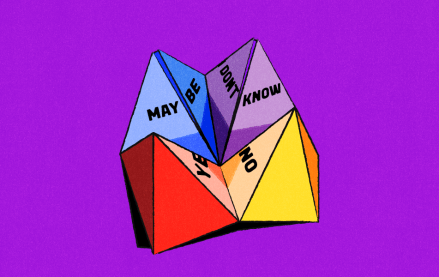 October 3, 2023 • 5 min read
•
•
Overall there's more due diligence from marketers when it comes to influencer marketing efforts now, according to marketers and agency execs, who say that there's been more rigor over the last year, and especially over the last six months.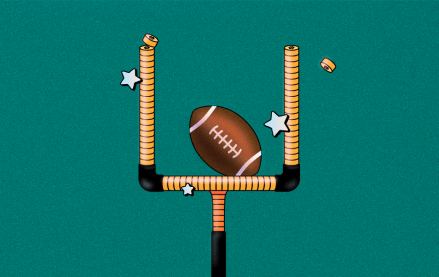 October 3, 2023 • 3 min read
•
•
The collaboration between the Los Angeles Rams and Snapchat goes back to 2020 as the Rams made became the first NFL team to conceive a Snapchat AR experience, affording fans the opportunity to virtually wear the team's recently unveiled uniform.