As Amazon continues to spread its tentacles throughout the retail industry, hybrid selling is piquing more brands' interest. Amazon vendors that sell through the company's retail channel are increasingly testing a "hybrid" selling model — maintaining both a wholesale relationship with Amazon while also dabbling in the third-party marketplace.
In some ways, it's being able to have your cake and eat it, too.
The idea is that brands — typically established names without much experience selling direct-to-consumer, like Clorox — can rely on Amazon to handle the bulk of its sales there, while launching new products or pushing through stagnant inventory faster on the marketplace.
"In the past, you would see third-party sellers try to gain enough traction to eventually get picked up by Amazon as a vendor. Now it's the reverse," said Christa Klausner, senior director of operations at Velocity. "First-party sellers don't have the control on pricing or inventory, so they're experimenting on the marketplace."
It's a delicate balance: These brands don't want to burn bridges with their Amazon vendor managers (a privilege that third-party marketplace sellers don't have access to) or shoot themselves in the foot by yanking out a reliable stream of sales and cannibalizing business. It also requires more work to maintain a wholesale and marketplace business. But if they can pull it off, there's a payoff: Brands can maximize their sales on Amazon, using insights exclusive to sellers like FBA predictive demand modeling to move inventory faster that's getting buried on Amazon's retail channel. Since sellers have more awareness on marketplace around what product is selling and what's not, it can allocate ad spend accordingly, fight for the buy box and drive up sales and reviews.
The marketplace is also a better channel for launching new products. Since Amazon's retail business relies on algorithms that look for a history of sales and reviews, new products have more of a chance to stand out on the marketplace, and sellers can properly stock inventory around early demand. According to Klausner, there's "human intuition" that's missing from Amazon's retail business that could help new products not be dinged for a lack of sales history. To help this problem for vendor brands, Amazon launched a "Born to Run" initiative last fall, which accelerates the product launch process for big brands with new releases that are projected to sell well.
As Amazon deals with a tug-of-war between the two sides of its e-commerce platform — wholesale and third-party — it's more reason to believe that a consolidated marketplace, One Vendor, is on the not-so-distant horizon (rumors peg it at landing within the next 90 days). The long story short: for Amazon's business to run most efficiently and to offer the best customer experience, it needs to oversee how sellers sell.
"Amazon and the brand share the customer, so we always like to think of a Venn diagram with the shopper, Amazon and the brand itself in the three circles," said Klausner. "What's in the middle that can make everyone happy? That's the way forward." — Hilary Milnes
If the shoe fits, invest in it
Foot Locker has been on an investment tear. On Thursday, the sneaker retailer announced that it had invested $100 million in GOAT Group, a marketplace for authentic sneaker resellers which runs the GOAT app as well as Flight Club. On Jan. 22, the company announced it was investing $15 million in online women's athletic wear retailer Carbon38. On Jan. 17, Foot Locker announced a $2 million investment in Pensole Footwear Design Academy, which supports new designers entering the footwear industry. And at the beginning of January, Foot Locker invested $3 million in Super Heroic, a lifestyle brand selling apparel and footwear.
Foot Locker, which operates women's and kids' versions of its main footwear and apparel store, is planting hooks in younger players across athletic and sneaker retail, as other mall chains go under. On a recent episode of the Glossy Podcast, Carbon38 founder Katie Warner Johnson put it this way: "Foot Locker as a company has been around for over 100 years, so they are very resilient and quite observant, and more empathetic than a lot of retailers out there. I do think they will survive and thrive through the rocky waters of the next couple of decades because they're investing in what they believe is the future." — Hilary Milnes
Amazon gets an A+
Amazon's ad business continues to grow. New data from a marketing intelligence firm, Kochava, looked at how the top 20 mobile advertising networks have been performing. Amazon entered the fray for the first time in the annual report, coming in at second place. Kochava gave it an A+ when it came to how well its managing fraud and improvements in the company's ad traffic are what pushed the business up, the company said. Another set of numbers, also out this week, found that advertisers spent five times more to advertise on Amazon in 2018 than the year before through Marin Software. The company's demand-side platform, which is where most of its paid display services are offered, also provides good audience data, according to the Marin report.
Amazon's DSP is gaining because it's cheap, and it's self-service even as brands thin their DSP herds. Buyers told me that the data itself within Amazon's DSP is great, especially for brands that are already selling within Amazon. That can be good and bad: Buyers say it works if it's a brand like Nike, for example, since customers can be sent to Amazon pages that sell Nike or to Nike.com. "Leveraging Amazon DSP provides better customer targeting, reporting and strategic ad placement by tapping into Amazon's first-party purchase data," said Orca Pacific CEO John Ghiorso. It's also more brand-safe, he said. — Shareen Pathak
Getting crafty
Craft beer sales in China have increased 40 percent annually since 2015, according to Kantar, and global beer companies are getting in on the action. Boxing Cat Brewery, located in Shanghai and owned by Anheuser-Busch, released a new beer, called "Big Luck Big Win" to sell on Alibaba's Tmall. The beer was created with the Tmall Innovation Center, which shares insights from 700 million Alibaba customers with brands and agencies that can then be used to inform product development and identify customer preferences. The resulting beer from Boxing Cat is a porter, with hints of chocolate and orange.
It's not unlike Amazon's Manufacturer Accelerator Program, in which Amazon prompts brands to create exclusive products in exchange for free promotion on the site. All products co-created with the Tmall Innovation Center will be sold on Tmall exclusively, but only for a period of time, during which performance is tracked so the brand can make changes in response to feedback. Unlike Amazon, though, Alibaba is much more open with customer insights. While it doesn't give first-party data away to outside brands, it drills down customer trends so brands can make decisions based on them as well as runs online surveys and algorithmic models to find answers to specific questions. — Hilary Milnes
What we've covered
Sleeping with the enemy: Inside the two Amazon accelerators that offer brands and manufacturers incentives to work on the platform and launch exclusive products for the marketplace.
DTCA: Startup brands are looking northward as the first step in growing an international footprint. Allbirds, SmileDirectClub, Thinx and more DTC retailers are expanding to Canada to test new territories.
EPay: EBay is in the midst of developing and launching an in-house payments system, after outsourcing purchases and payments for buyers and sellers on the platform to PayPal. The great in-housing of logistics at retail marketplaces grants more control and more customer data.
https://digiday.com/?p=321656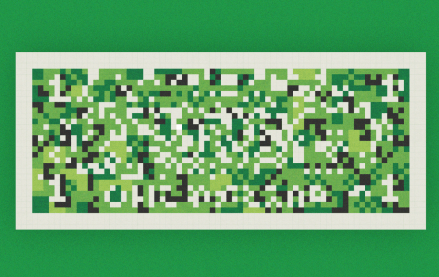 September 21, 2023 • 3 min read
Ducati has legitimate reasons to investigate Web3 tech as a marketing tool. Building a community of Ducati enthusiasts, or "Ducatisti," has been a core element of the brand's marketing for decades.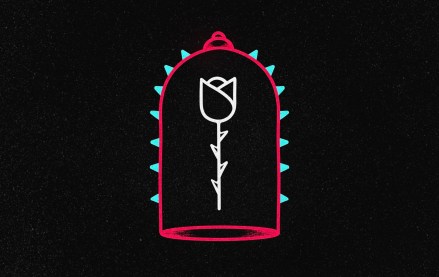 September 21, 2023 • 5 min read
In this edition of the weekly Digiday+ Research Briefing, we share focal points from Digiday's recently released reports on agency and brand confidence in TikTok, and on how publishers are making Instagram work for them.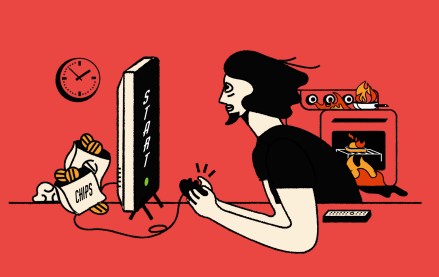 September 21, 2023 • 4 min read
While this is the first gaming related livestream Fandom has done with Instagram, it's part of a bigger push to celebrate and embrace the vast gaming community among the Gen Z demographic thriving on Instagram's platform.